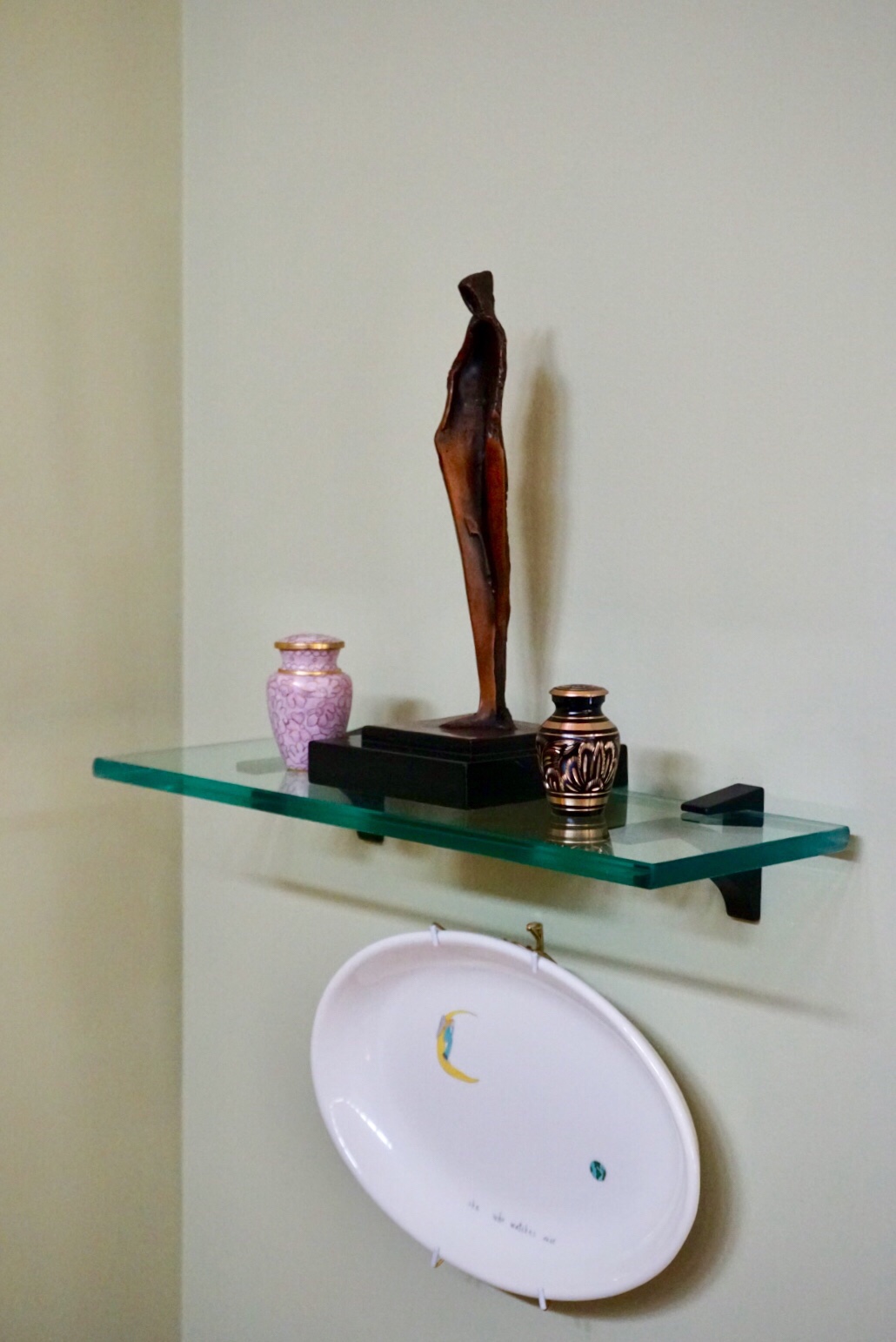 As I drove home from my regular morning visit to the gym I saw 4 different "Estate Sale" signs. I know that there is a defacto "Garage Sale Season", but I have never heard of Estate Sales being seasonal.
It occurred to me that each of those sales represents a house full of mementoes with a life-time of associated memories. In the course of a weekend the owners' possessions will be disbursed like the windblown seeds from a dandelion.
It may be a kindness for an owner to have passed away before the sale, each item falling under the auctioneer's gavel as a mere chattel. Imagine a couple's pain as the rocker that saw small children fall to sleep in a mother's arms is unceremoniously hauled off by a dealer who sees only new upholstery and profit in its possession. Think of the tears that might fall from the eyes of one who sees family photos, the ragged stuffed animals of a long-grown child, a rusted bicycle, a tarnished trophy… cast into a pile destined for the trash dump.
Christine's 99-year-old father, Bill, returned to his Kansas City roots from his Florida retirement home. He was a refugee from Hurricane Irma. The accumulation of 75 years married to the love of his life was already culled to the barest of items. Things precious to him and few others. After nearly 3 months with us Christine made arrangements for him to acquire a wonderful 1-bedroom apartment in an assisted living community. It was complete with a living room, kitchen, and a balcony with a view. However, it was just empty space until 2 sturdy young men from Ikea spent 4 hours creating furnishings from flat boxes, and turned the space into a residence.
The place held no more charm for Bill than a motel until his few personal items were hung upon the walls. Pictures of 2 deceased children, a deceased brother's picture, a 4-H lifetime achievement award, a "100,000 Mile Club" certificate from TWA with the watermark image of a 4-engine prop plane of 1950's vintage, and of course images from a life lived well with his wife, now deceased. These and other similar items changed the sterile residence into a home. Bill often walks the perimeter of his apartment, stopping before each of these things which are the playback buttons of treasured moments, people, or places in time. Bill has spontaneously voiced his pride in his new home. In reality it is his pride in the old things that have a new place to share with him.
Someday, many of the "treasures" that Christine and I have accumulated will become the possessions of strangers, or merely add to the volume of a landfill. In any case, whatever their fate, memories are not included.
Peace Everyone. Pete