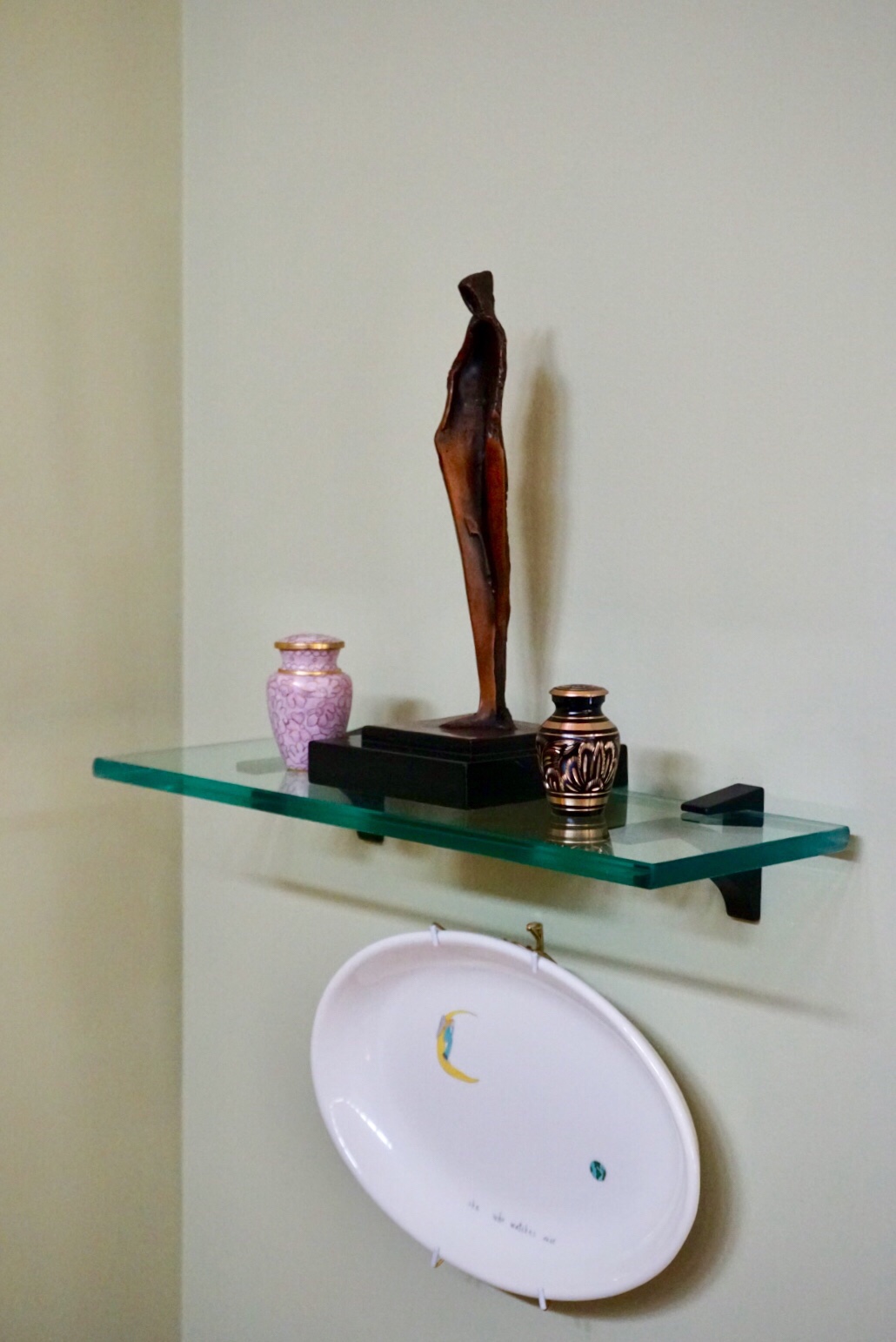 I had just turned to the 57th page in the book of my life when my Father closed the cover on his. I was ready for his death. He had been ready for it much longer. Over the years, MS had eroded the quality of his life to the point that once when I asked, "How are you Dad?", he merely replied, "Waiting…".
The funeral was traditional. Mercifully the casket remained closed and I was spared the well-meaning but misplaced comments about how "peaceful" or "natural" he looked. The established formula for a funeral and burial had been followed with the gathering of family and of his friends whose numbers were reduced by the attrition of 87 years. I had not given much thought to the purposes of those rituals until a few months later when I was confronted with the task of burying him a second time.
In the middle of doing something unrelated, Dad appeared before me. He was not alone. To his right was Bill, and to his left was Dan. This was not some ghostly apparition but there he was. Reflexively I reached out to touch him, but I knew that he could not and would not answer. There was no longer any meaning attached to him being there. It was left for me to bury him again.
The contrasts between his first internment and this second unexpected one were stark. Then, I had been surrounded by those who had shared his life. Now I was alone. Before, there had been well ordered preparations. Here, I was caught unaware. The disposition of my father's body had been accomplished by strangers who were experts of their trade. Here, I knew that I could not delegate the closing of this "casket".
It was silly of me to hesitate, but sentiment restrained my hand. I compelled myself to touch Dad in a way that would forever take him from my eyes. A bit of ironic cruelty was inserted into the moment as I was asked whether I was sure I wanted to do this. "Yes Dad…". I touched him a second time and he was gone. It was as if he had never been there. No monument or marker would be erected, he just ceased to be. Bill and Dan were now shoulder to shoulder as I closed the cover of my cell phone, deleting him forever from my list of contacts.
Peace Everyone. Pete Schloss