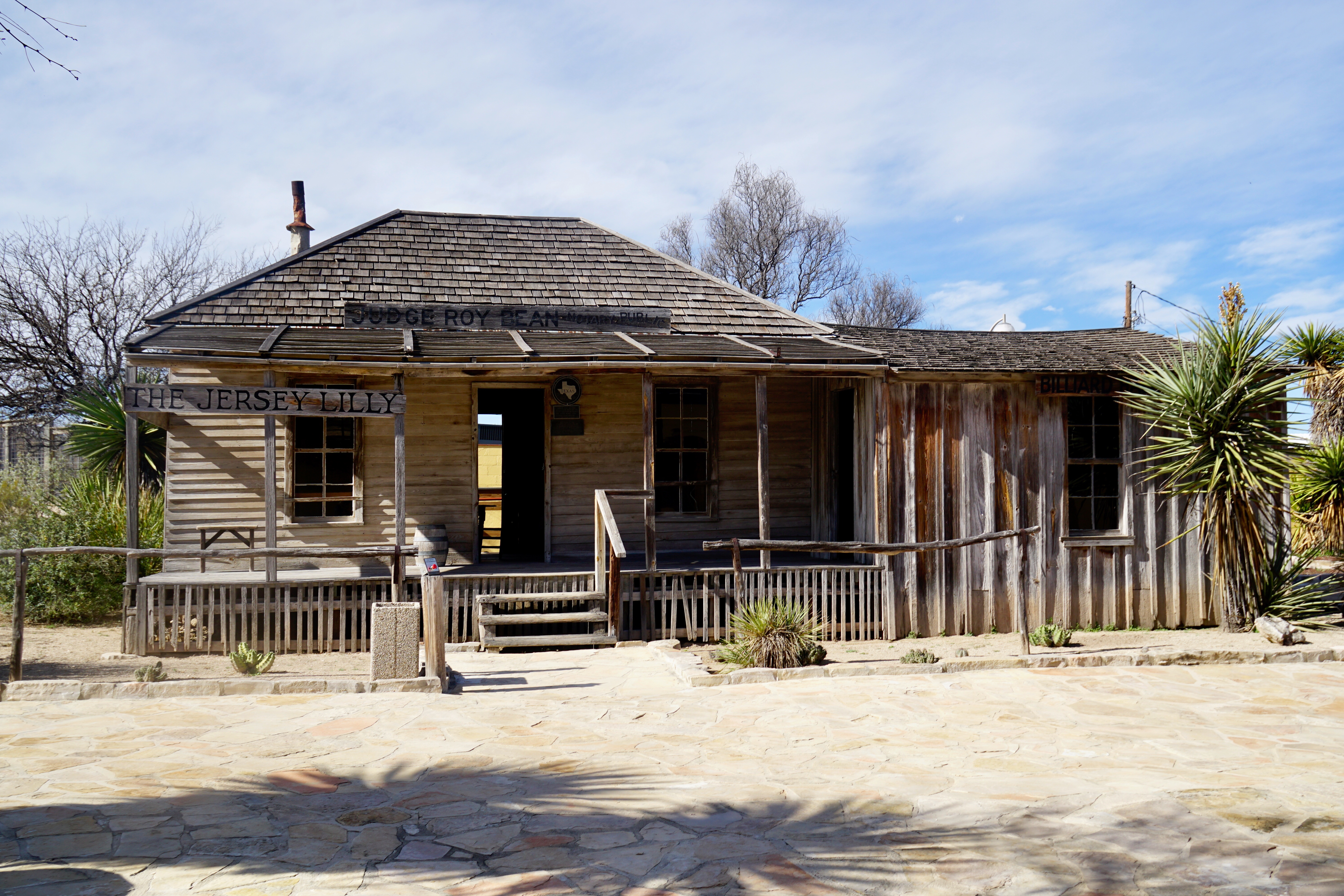 There really was a judge Roy Bean, and he really was the "Seat of Justice West of the Pecos River" in Texas. His saloon and courtroom along with his home, which he titled the "Opera House", still stand today in Langtry Texas
He was a legend in his own time. Contrary to that legend, there is no record that he ever ordering a man hanged. Indeed, since he did not have a jail all of his cases were monetary fines only, which he pocketed.
He had a one law book that he rarely if ever consulted. He is reputed to have said that Texas sent him a new one every year, the pages of which he used to light his stove.
Bean refused to follow the Texas law which then punished the carrying of concealed weapons. He argued that to carry something one had to be traveling and if someone wasn't traveling then they couldn't be carrying. If they were traveling then the peaceful traveling through the State with a weapon was expressly allowed. However, on one occasion a man who was killed was found to be in possession of a revolver and $41.00. Bean found the corpse guilty of concealing the weapon, fined it $41.00 and he then retained both the gun and money.
Peace Everyone. Pete