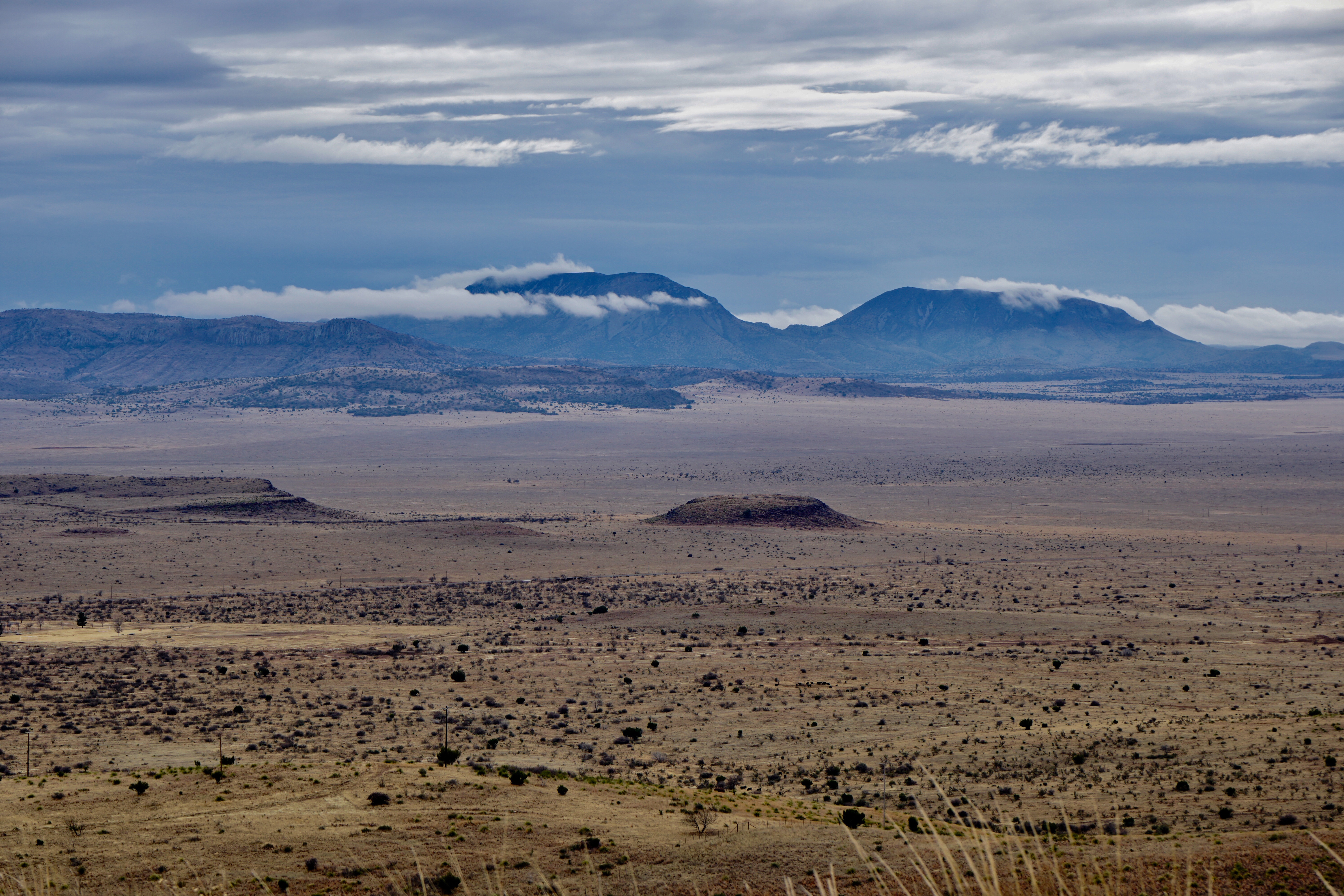 We had stopped to gas-up, a frequent occurrence on the road. I stood at one side of pump #4 and a very large man, football player large, was filling his 4Runner up on the other side of the pump. I would soon learn he had played a year of college ball when he said, "There are better ways to pursue an education… that stuff hurts!". In the breezy 40 temps he stood unaffected in shorts and sandals. "I'm a Florida beach bum at heart." he would explain.
Most folks at the pumps seem to avoid human contact, preferring to focus on the task at hand and then be on their way. This big man had searching eyes, eyes that soaked up the details of his surroundings, seeking to know his environment and those who he shared it with. He drew eye contact like a magnet and once the attraction was established, "Hi, nice trailer… how does it pull with your SUV?". My reply was barely past my lips as I found my hand engulfed by his firm, friendly, and warm handshake. "Marty, Marty Leake, I'm retired, a traveler and a writer". (See: https://007pandas.com)
Thus it began. In the time that it took to fill up our cars I had learned he was single, had two sons, had enjoyed a long and successful career in law enforcement in Virginia, was college educated, was a compulsive traveler and blogger, was very well read… I learned more of this man in those few minutes than I know of some folks who have been coworkers and neighbors. I suspect that Marty's take from his side of the gas pump mirrored mine. We capped our gas tanks and moved our vehicles to the parking area, continuing our fast friendship for another twenty minutes. We were looking at each other across the salad bar of life experiences, sampling from each other's side but denied a full meal because the plates that time allowed were too small. A picture, exchanged contact information, invitations, "If you pass through Kansas City/Sanibel Island…", a longer handshake, regret that travel called us in opposite directions, and the chance encounter ended.
Encounters such as this are unexpected treasures. I can plan my destinations, I can plan what we will see, but I can't plan such a rewarding exchange between kindred souls.
This is the antithesis of the tribalism that divides us. We need more Marty Leakes in this world… we need to take the time to appreciate what we hold in common during the brief lifespans that mortality grants to each of us.
Peace Everyone. Pete
PS. We are camped in Davis Mountains State Park and are in a cell phone "dead zone". Yesterday we spent the afternoon and evening at the University of Texas McDonald Observatory. I look forward to sharing the experience and images in a future post. Also, the weather and continuing Federal shutdown that is effecting National Parks has caused us to change our plans. We will be heading further south in Texas.