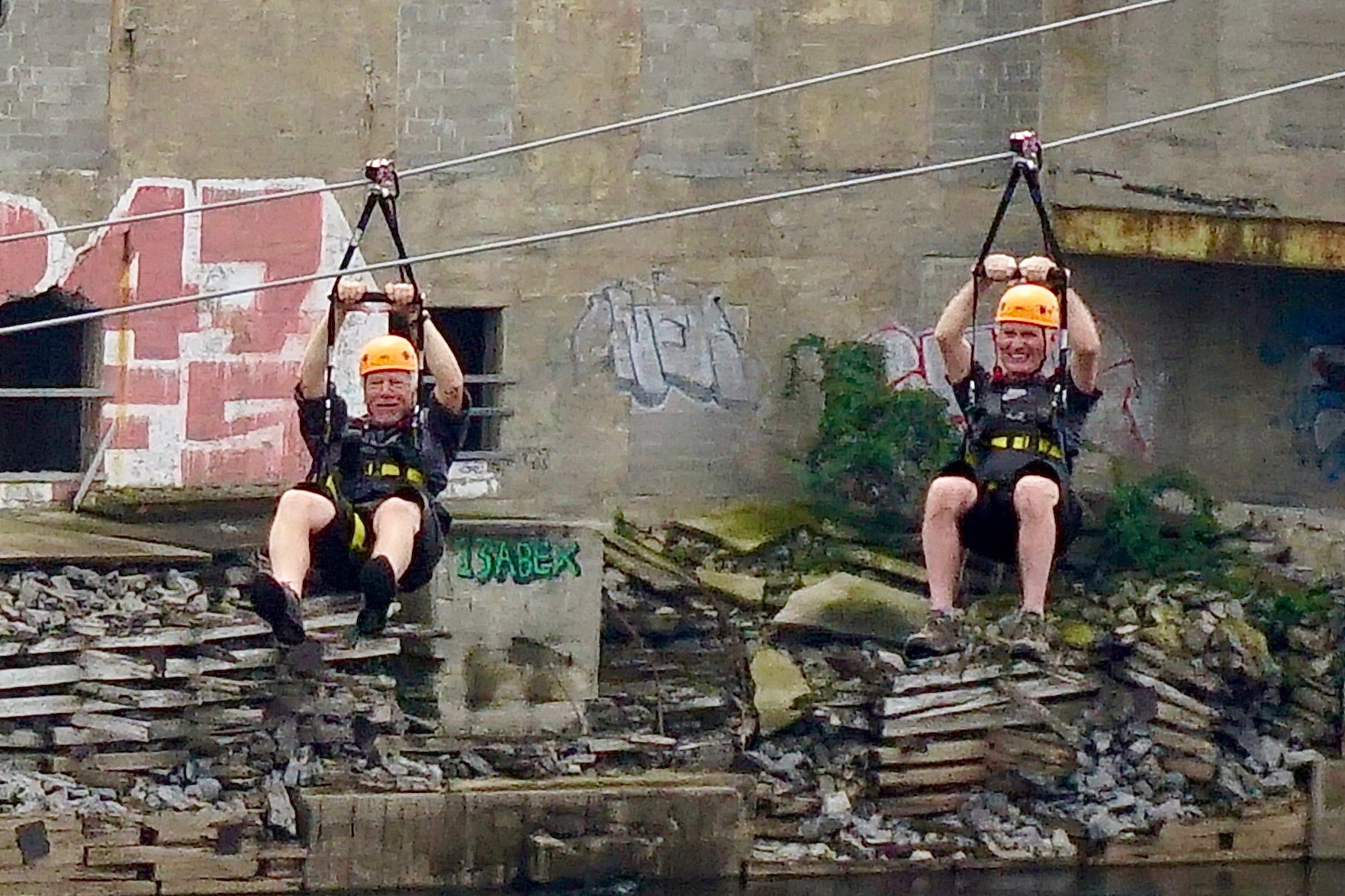 August 6, 2022.
We are back on the road to Kansas City after spending 2 wonderful nights in Ottawa, Canada's capital city. We spent this time visiting our dear friends, Tom Shillington and Nanci Burns.

We first met them in 2018 while hiking the Camino in Portugal
and they then joined us piloting a canal boat in England in 2019.
Tom and I both turned 70 this last spring. In honor of our milestones Tom bought tickets for us to zip-line 1,200 feet across the Ottawa River, crossing the provincial line from Quebec to Ontario.
It was riotous good fun!! Please share the experience through the above pictures and this video!
Peace Everyone. Pete