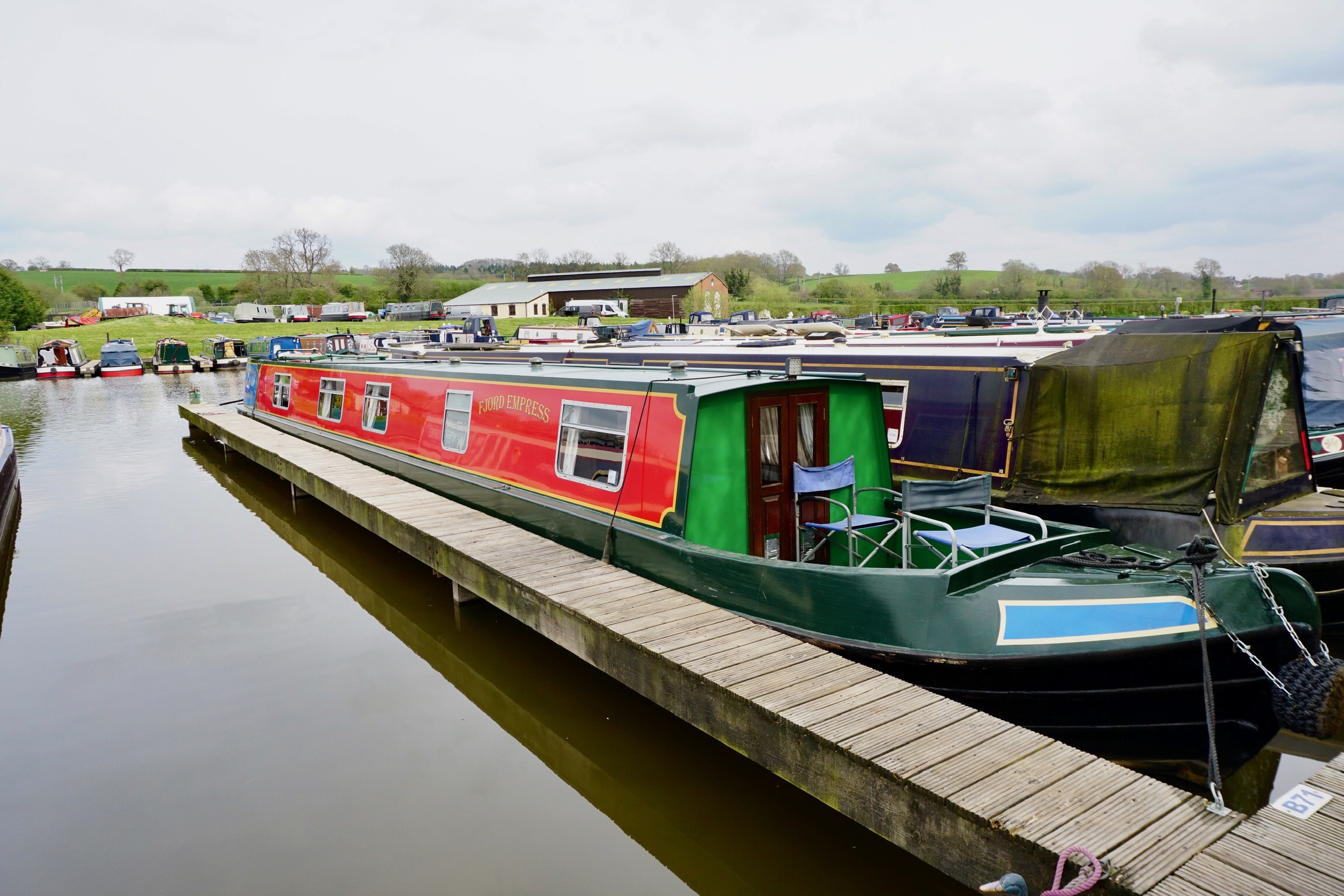 Written April 22, 2023, at the Aston Marina, Stone, England.
As they say, all good things must come to an end. However, sometimes the end of one good thing is really the beginning of another. Such is the case for us this weekend.
We bid farewell to Pat and Wendy this morning. They have been marvelous cruising companions, enduring rain, cold, and the challenges of scores of locks.
They developed real expertise at the locks and Pat acquired skill at the tiller.
Tomorrow, we greet our Kansas City neighbors, Charlie and Mary, who will share this experience with us for the next six days.
All canal cruising is not just canal cruising.
Yesterday we took in a lengthy tour of the Wedgwood factory which was located a short walk from the canal.
Josiah Wedgwood founded his legendary pottery and porcelain facility in 1759. Since then the factory has been significantly modernized yet retains Josiah's secrets which are shared with only a few of the company's employees.
Unfortunately, photographs were not allowed within the factory. I did capture one fun picture outside the entrance.
It was only the four of us on the tour which took over an hour and a half. We were each struck with the incredible skill of every worker. One gentleman is currently tasked with making four tea sets. Each set will take him a full month to complete. Each set will sell for over $12,500. Of course, he has other projects that he is concurrently working on.
Another gentleman we met is working on a large "Black Jasper" vase that mirrors an ancient Roman original. It will sell for over $60,000.
As the result of this experience we have developed a real appreciation for the work and talent behind each Wedgwood piece. I predict that each of us will be keeping eyes open at future flea markets, garage sales, and charity shops.
I received a message from a dear friend this morning, asking if I would share pictures of the interior of Fjord Empress. That wish is my command:
Christine and I solo cruised today, managing five locks on our way to a very nice marina where we are spending the night waiting for the Murphys. We also accomplished some much needed work today which included sweeping out the boat, filling the freshwater tank, emptying the "black water" tank, buying groceries, doing laundry, and enjoying the luxury of real shore-side showers at the marina.
The marina also features a top-notch gourmet restaurant and bar.
Now, if only the weather will smile upon us and the Murphys over the course of the days to come.
Peace Everyone. Pete