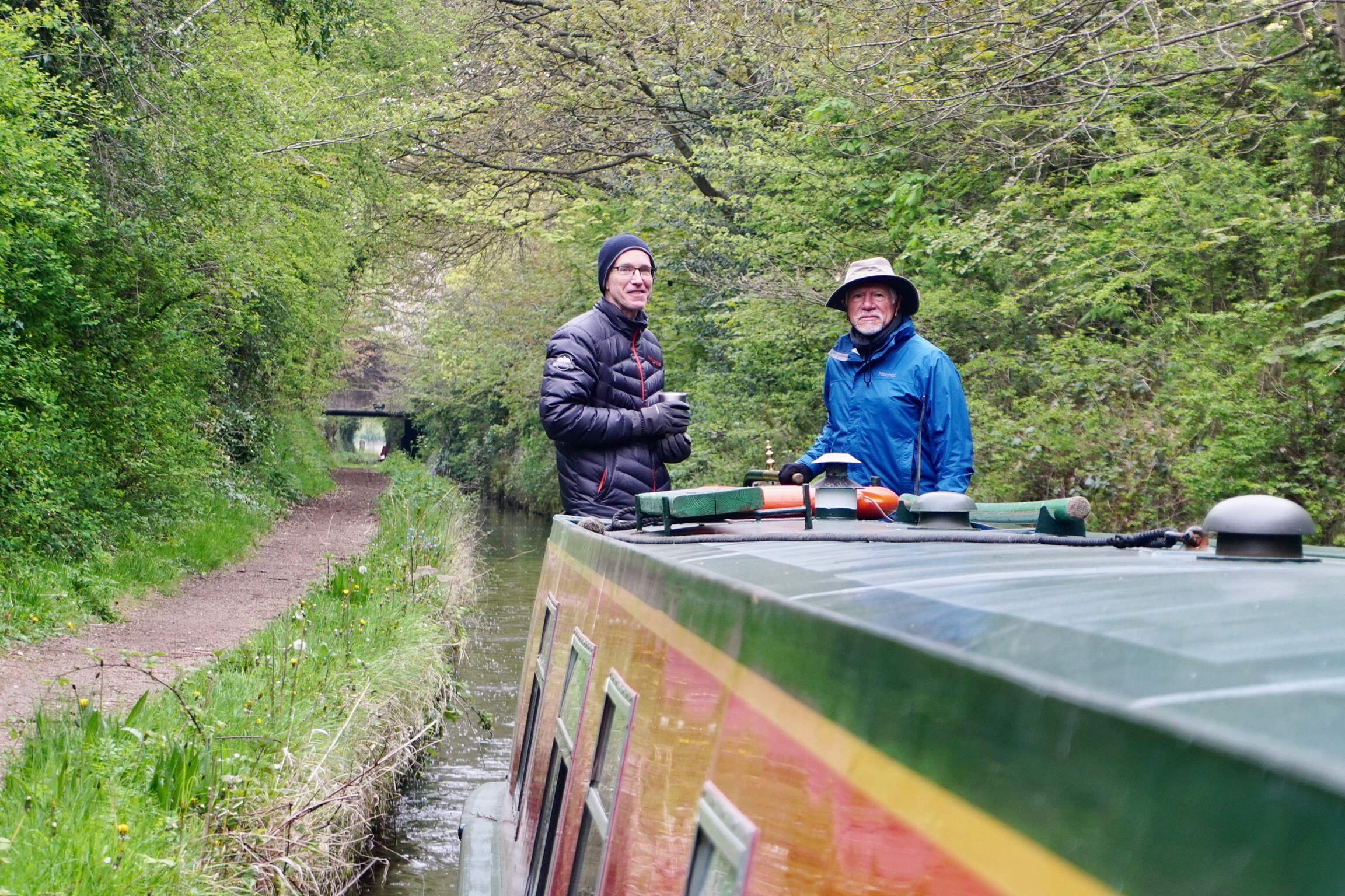 Written April 28, 2023, near Brewood, England, on the Shropshire Union Canal.
I thought that for a change that I might post just pictures, roughly in chronological order, of our day on the canal.
To give some context: Yesterday (Thursday) dawned cold and overcast with a lingering threat of rain throughout the 5 1/2 hours we were underway.
It was a long day, but not as long as Wednesday when we managed seven straight hours of cruising. These two long days were intentional for two reasons, one to achieve evening destinations where there would be good services (aka pubs!), and also to end this week at a location convenient for Charlie and Mary's departure and transport onto Chester and then home.
We continue making progress on the Four Counties Canal Ring which actually consists of 5 separate, but connected, canals.
Our 109 mile route covers the Trent & Mersey, the Stafford & Worcestershire, and the Shropshire Union.
I begin writing this piece at 6 AM while my narrowboat mates slept on. Charlie is now up and at the table with me. Hot water for coffee has started, the stove taking the chill off of the cabin. It has been a joy traveling with these two dear friends.
Charlie and Mary depart tomorrow morning.
The best visits always end tinged with sadness. As with Pat and Wendy's exit, this will be a sad moment for me and Christine.
Peace Everyone. Pete