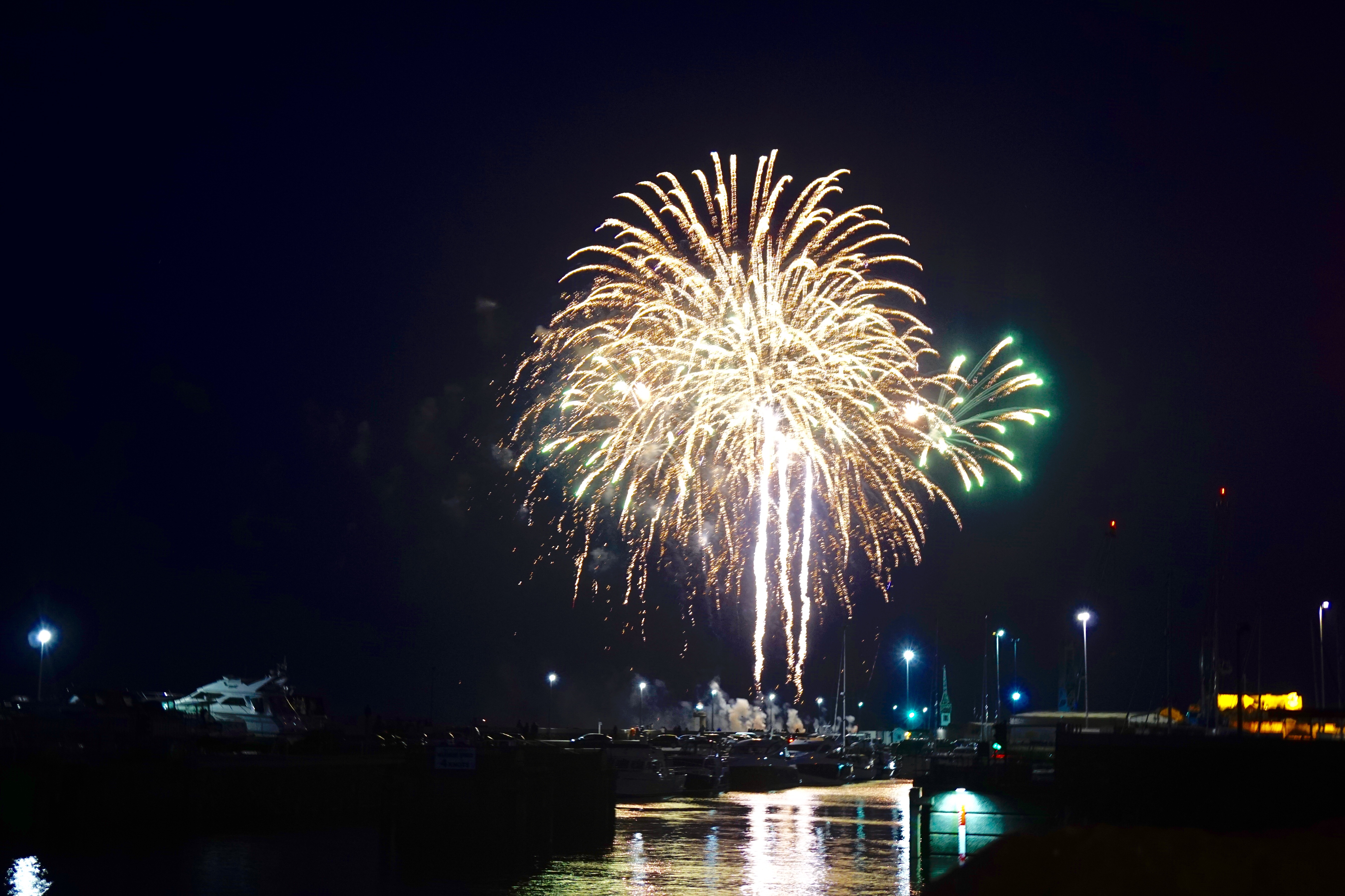 We have again experienced a sad departure, this time from our dear Welsh friends Huw and Nina Thomas. We have left Portsmouth England by ocean ferry for Guernsey Island.
The 7 hour cross-channel passage was unusually rough, and unusually empty.
We would learn later in the day that the lack of passengers to Guernsey was due to this being "Liberation Day", Guernsey's national holiday that commemorates the anniversary of it's release from Nazi occupation at the end of the Second World War.
Guernsey is located off the coast of France. Both English and French are spoken here, with English carrying an unfamiliar accent that will take a bit of getting used to. It has an unusual political status as an independent protectorate of Great Britain. It is not part of the United Kingdom, nor is it part of the European Union. However, it has a favored trading status with each. Guernsey prints it's own money, which is linked to the Pound Sterling, a currency that is also accepted here.
The Bailiwick of Guernsey is comprised of three islands, Guernsey being the largest of these "Channel Islands". Nearby Jersey Island is a separate Bailiwick that we will visit in three days. Together these two Bailiwicks comprise the Channel Islands.
Although the largest of the islands, Guernsey is small. It is approximately 25 square miles, and has a population of 65,000. Trails provide a 27 mile walk of the coastal circumstance, or for a Pound one can just ride the entire circuit by bus. It boasts an unusually temperate climate that is influenced by the surrounding waters. Temperatures are rarely below freezing and rarely above 75 degrees. It features one of the largest tidal swings in the world, an average difference of over 33 feet between low and high tide every 6 hours.
Guernsey has been inhabited for at least 6,000 years, and until the end of the last Ice Age it was connected by land to both England and the Continent. It has been a trading crossroad since ancient Roman times, an outpost of England's Crown for over 900 years, and a notorious haven for pirates throughout the Middle Ages.
Guernsey was occupied by Nazi troops on June 30, 1940 and liberated by Great Britain from that occupation on May 9th, 1945. The German's installed heavy fortifications throughout the Island in expectation of it being an instrumental part of a planned invasion of England. Those fortifications remain intact and are a significant draw for tourism.
Guernsey became known to us when we happened to watch a marvelous movie, "The Guernsey Literary and Potato Peel Pie Society", based upon the popular novel of the same name written by Mary Ann Shaffer.
https://en.m.wikipedia.org/wiki/The_Guernsey_Literary_and_Potato_Peel_Pie_Society
It is a tale of challenged love between a Guernsey girl and a German soldier during the occupation of World War 2.
We look forward to wandering this quaint "Bailiwick" and relaxing as we are well into the last third of this journey.
Peace Everyone. Pete