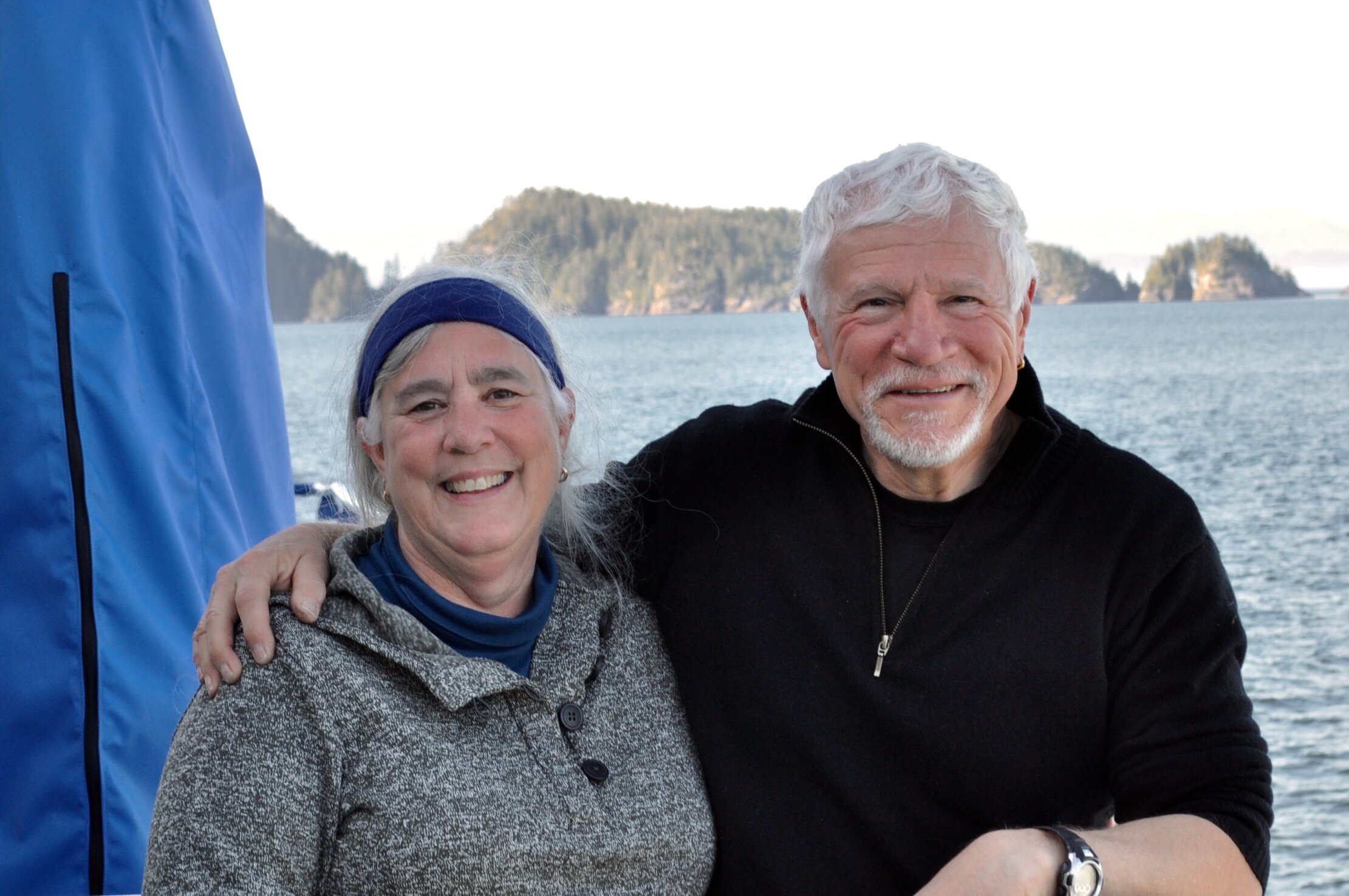 This last week Christine and I celebrated 42 years of marriage. I still recall the gathering for my parents' 40th anniversary in 1989, marveling "Damn that's a long time"! Now I can only wonder at the speed with which my years with Christine have passed. We have known each other 45 years, sharing both the exciting and the difficult.
When we returned from England in late May there seemed a vacuum. We lacked for future travel plans, a rarity in our life. That quickly changed. First on the calendar is a wedding in South Carolina. This promises a pleasant September week with friends in Charleston. More planning fell into place…
We discussed taking an extended camping trip to Canada's Labrador and Newfoundland later in the year but having just returned from 6 weeks abroad Christine wasn't fully engaged in the idea. Her father, who lives a few miles from us in an assisted living community, turns 101 in August. He continues to do very well and is energized by Christine's near daily visits, but at his age a bad cold could spell a precipitous decline.
We think that north eastern Canada will be on the agenda for next year. In the meantime Christine encouraged me to undertake a 30 day solo camping trip. I leave around July 1st for Colorado, to be followed by Wyoming, Montana, Idaho, and then perhaps Utah before winding back home through Colorado. In our earlier post retirement travels I took mental notes of some places that I would like to revisit. High on that list is the 70 mile long Beartooth Highway (US 212) that links Red Lodge Montana to the north east entrance of Yellowstone National park.
The highway is appropriately named since bear sightings are commonplace, and the way is indeed "high". Most of the roadway is located above 8,000 feet, its summit climbing over Beartooth pass at 10,947 feet. The Beartooth was constructed in 1936 and retains much of its Depression Era ruggedness. The late CBS correspondent Charles Kuralt once declared it to be the most beautiful drive in America. Rustic National Forest campsites abound, many with warnings posted for tent campers to beware of bear activity.
I hope to continue on from Montana to Coeur d'Alene, Idaho in the north panhandle of that state. What awaits are two adjoining "rails to trail" routes; the 72 paved miles of the "Trail of the Coeur d'Alenes" and a 15 mile gravel portion of the "Route of the Hiawatha". These trails wind through the Bitterroot Mountains and are a part of the former route of The Milwaukee Railroad "Hiawatha" Line. I hope to bicycle through 8 train tunnels, including the 8,771 foot long (1.6 mile) Taft Tunnel, and cross 7 high train trestles.
But that's not all…
Twice in the last 2 weeks I have been asked if I have a "bucket list". I have typically resisted the idea of a "list", favoring instead my notion of always having a "Next Thing" in the works. I was pressed by the questioners on each occasion and confessed that I have all but abandoned a long held dream of sailing around Cape Horn, the southernmost tip of South America.
Attention then turned to Christine. She would love to visit South America but holds no fascination for sailing a small boat in those treacherous southern waters. A few days later we received an ad from Viking Ocean Cruises. As travelers who had crossed the Atlantic with Viking in 2018, we were offered a special rate, airfare included, on a 22 day November sailing from Buenos Aires Argentina, around Cape Horn to Santiago Chile.
It seemed that a "Next Thing" had chosen us! It's not exactly the experience either of us imagined, but it is a compromise that we will share and remember.
The Viking ships are considered small cruise ships, 900 passengers instead of 5,000. They approach travel by highlighting that less is more and proudly feature:
· No Photographers
· No art auctions
· No charge for beer and wine at meals
· Complimentary in-suite mini-bar, stocked daily
· No charge for the upscale dining
· Free unlimited Wi-Fi
· Free laundry
· Free Spa admission
· All cabins are exterior with balcony
· No formal nights
· No smoking
· No casino
· No children under 18
· Included room service, 24/7
We pulled the trigger and booked a Penthouse Veranda.
The 2019 travel calendar has now been filled. I look forward to sharing.
Peace Everyone! Pete