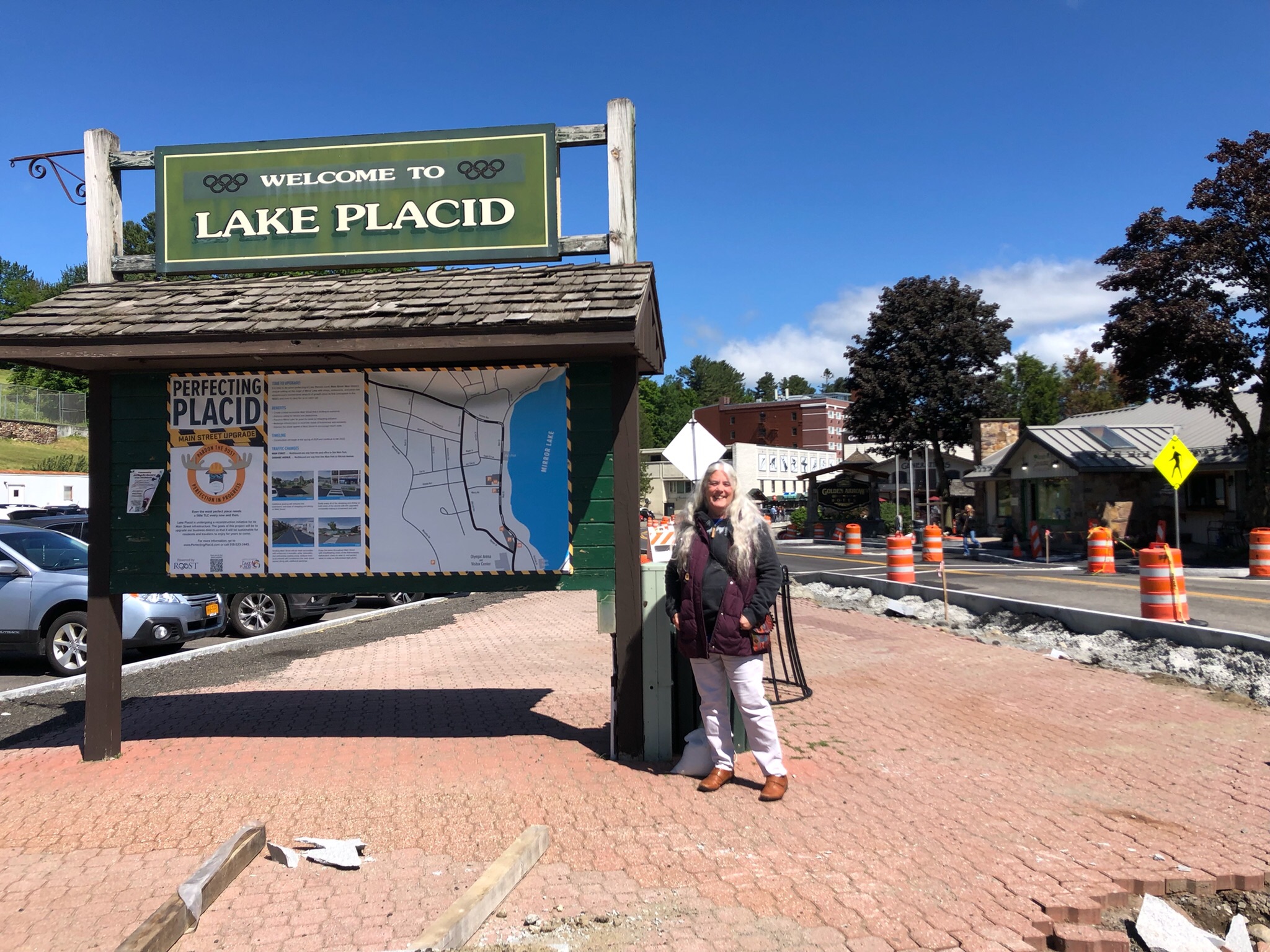 June 18 – 20, 2022. This is the last of 3 nights spent camping on Buck Pond, a peaceful and remote campground in the northern Adirondack Mountains of New York.
Yesterday, June 19th and our 45th wedding anniversary, was spent in part wandering around Lake Placid, 25 miles to the south.
We treated ourselves to a nice upscale dinner, ice cream and later at camp a fire, which staved off the chilly twilight temps.
This morning I performed some Dutch Oven magic, baking a breakfast casserole for 2. Dinner was another Dutch Oven creation, Italian peppers baked with seasoned vegetables. (Sorry, no pictures)
I spent much of the early afternoon hiking an old railroad grade, and then ascending a trail to the top of "Little Haystack", one of countless Adirondack mountains.
The trail was steep and challenging, but the view proved that the effort was worth it.
Grand vistas may be the goal, but mindful attention to the little things brings its own rewards.
Peace Everyone. Pete
PS. Tomorrow we travel 4 hours south to New York's Taconic State Park, located near Copake, NY. We will be there for 3 nights. This is especially exciting for us as we will be visiting our daughter, Alexis, and her 3 children/our grandchildren, Kane, Phoenix, and Paisley, as they begin their 7 weeks at Camp Pontiac, a summer camp that was founded in the 1930's. Alexis is head nurse over a staff of 15 nurses. The camp serves over 700 children, ages 7 to 16. Oh to be young again!!