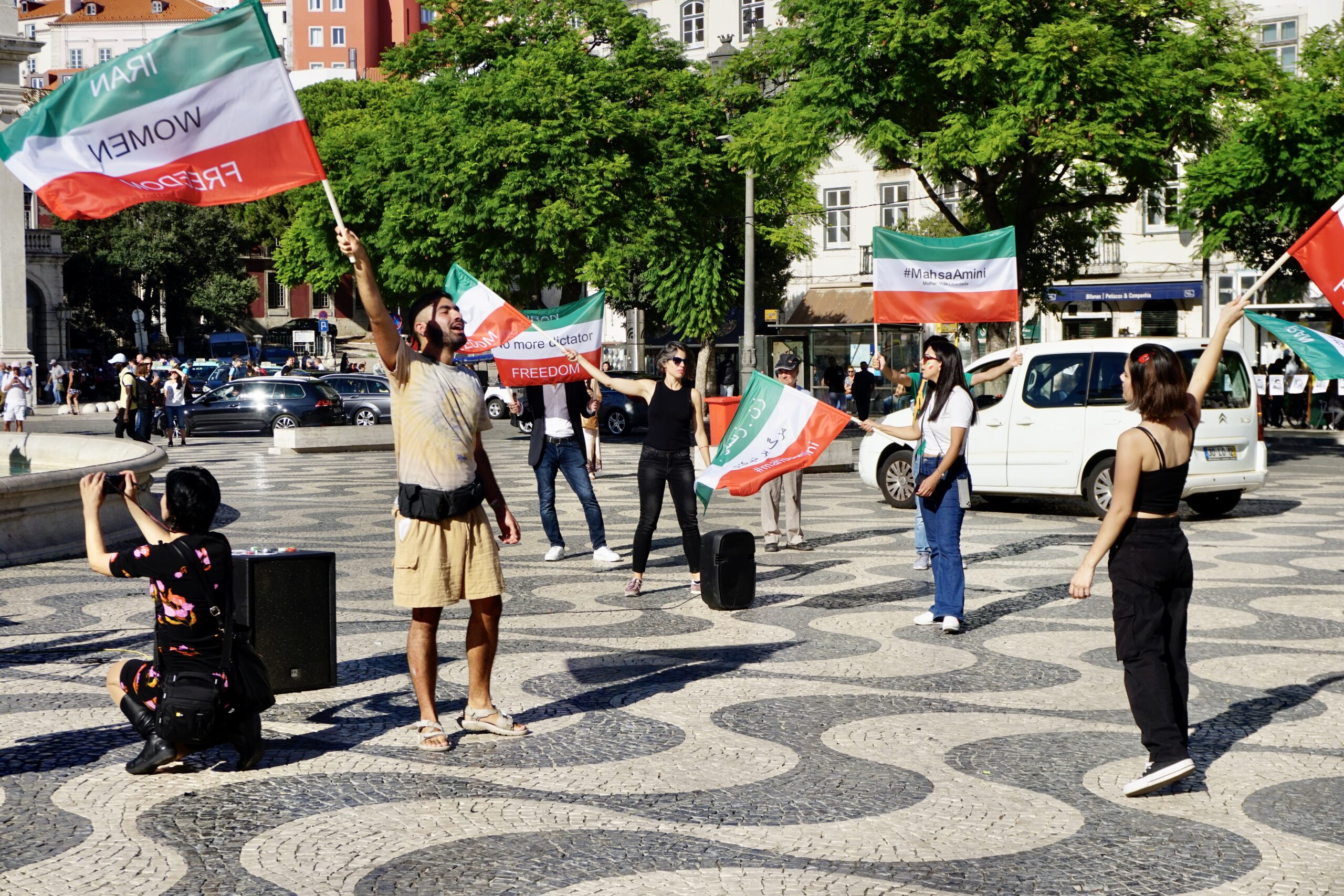 October 1st, 2022, at Lisbon, Portugal.
Dear Christine.
It was good to hear your voice today! Sorry that I timed it so badly. The difference in time zones is going to take a little bit of getting used to. When it's noon here I have to remember that you are not yet out of bed.
This has been a low impact day. If I had more days I would do some serious sightseeing, but since I leave for Porto tomorrow I wanted to make sure of my train connection and navigation to the station.
I bought a 24 hour pass that allows me unlimited travel on the metro system: trolleys, buses, funiculars, subway, and local trains, all for about €6, or a little less than $6. The exchange rate between the dollar, the euro, and the British pound is heavily in favor of the Dollar. The Euro and Pound are at all time lows versus the Dollar. Prices are at least 15% cheaper today than when I booked travel and my accommodations in Lisbon and Porto a couple of months ago.
The Metro subway stop is a half block from my hostel. The system is very modern and the ride to the train station took only 25 minutes with one change.
Taking a taxi wouldn't be much faster but would cost about €15.
Speaking of modern, the train station is spectacular.
While I was on the platform today's noon train to Porto pulled in. Again, very modern and very fast.
My ticket cost €44, which was for a first class seat. Second class would've cost €38. The first class cabin looks like first class on an airliner. I'm sure I will be able to share some pictures tomorrow.
Beneath the train station is a vast complex of shops, eateries, cafés, etc. There was a fancy barbershop offering a special, haircuts for €10. My hair has to grow more before I'm going to consider a haircut. The last one was too short. I know you agree.
I used my pass to hop on tram number 28.
28 goes through the old city and many of the popular tourist areas. These old trams date back to the early 20th century and have been kept in excellent condition.
They are not maintained for the benefit of tourists, although they are a tourist attraction, but rather they are the only form of public transportation that can negotiate the narrow winding streets of the central city that date back centuries. These little electric trains move fast and there is often less than a foot separating it from pedestrians on the narrow cobblestone sidewalks. I am sure there must be occasional accidents which are no doubt blamed on the pedestrians and not the tram drivers.
Because of its route, number 28 is very popular. The tram only seats 20 but it quickly fills to standing room only. The trick is to get on at one of the ends where the coach starts out empty.
I rode tram 28 from end to end which took about an hour. Even though I had a seat it was pretty cramped so I didn't try to take pictures of the scenery. I did note how few people on the streets are smoking these days. It is quite a contrast to what we've seen in years past.
At one end was a large cemetery reminiscent of ones we have seen in Paris and Buenos Aires. Even in death there is the struggle for status. But I am reminded of a German proverb: "Arm und Reich im Tod Gleich" (rich and poor are the same in death)
Some tombs resemble small churches and must have cost many thousands of dollars.
Occasionally I came upon one of these family mausoleums in a state of very poor repair. Cloth covered wood caskets that were once elegant had been exposed to the elements and were in such a state of deterioration that it's a wonder bones weren't sticking out the sides.
On the other hand, I came upon a very modern looking mausoleum. It's "resident" must have died recently as there were many freshly placed mementos in front, and even a carefully tended tomato plant! When I first came upon this there were two teenage girls seated in front of the mausoleum listening to music.
I just looked the name up on the internet. Sara Carriera died at the age of 21. She was a singer and also the daughter of a singer-songwriter. This is what I found:
"She was only 21 and the daughter of acclaimed singer and songwriter Tony Carreira. Sara was on the passenger seat of a Range Rover Evoke driven by her boyfriend, the singer Ivo Lucas. Lucas lost control of the SUV for reasons yet to be determined. Afterward, a vehicle crashed into the tumbled SUV."
As I left the cemetery I saw that it was trash and recycling day. Is it possible that the green bins are the property of the Soilent Company?
I wonder what age groups will and won't get this bit of dark humor.
At the other end of my ride on tram 28 I came to a plaza where there was a beer tent and a number of semi permanent vendor kiosks.
I heard voices raised in anger a short distance away and I came upon a protest.
These were Iranian citizens protesting the suppression of women in their country and the recent murder of a young lady for her failure to wear a head covering. I found the entire scene quite emotional.
The speakers addressed the crowd in English even though most of the attendees were Portuguese. At least in major cities like Lisbon, English seams to be the common language that links diverse cultures.
I am again going to avail myself of dinner here at the hostel tonight. They require at least four people for the chef to work his magic. When I signed up I was number four.
Enough for now. Have Fun, Do Good, and Be Safe! Love You, Me.
PS. (There always seems to be one) This evening's dinner was the best multicultural experience that €15 could buy. I shared table with six young people. The young woman in the foreground to the right is from the Netherlands, the two young people seated across from one another are from France, the two young women across from me are from Argentina (the one directly across from me now lives in Barcelona), and finally the young man to my left is from Seattle Washington. Again, English was our common language, although Apolonia (from France on my right) and I shared some German together. She too uses Duolingo. I should add, the meal was again spectacular! Life is good.