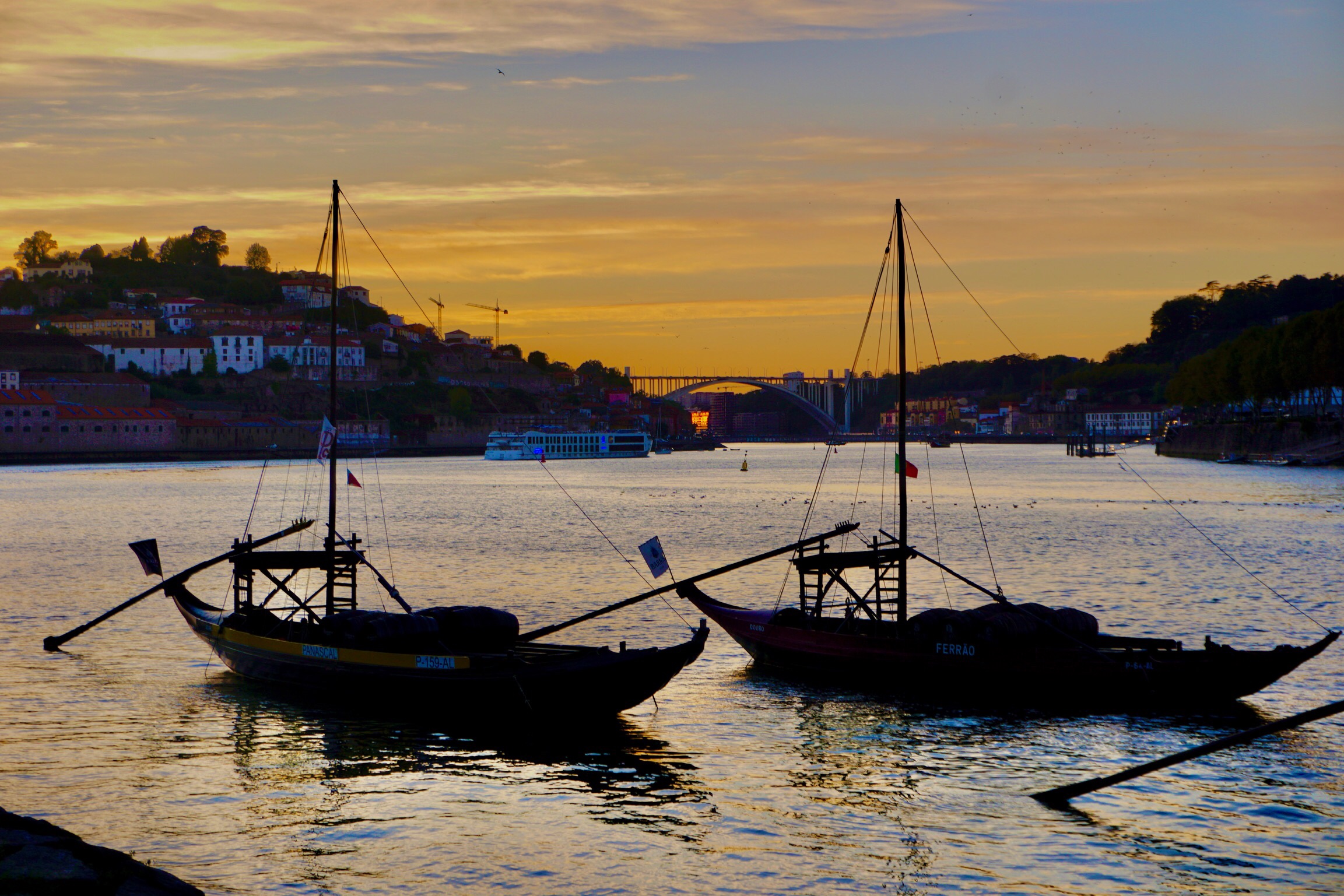 October 3, 2022, at Porto, Portugal.
Dear Christine!
Yesterday was a travel day. The train ride met my expectations, clean, comfortable, and reasonably fast.
However, there was a 30 minute delay which meant that I missed the short suburban connecting train and had to wait on the platform 45 minutes for the next one. It really wasn't a problem because it still meant that my arrival at the hostel was shortly before check-in time.
When I arrived and was ready to check in the young lady at reception indicated there was a problem. My room had not been vacated and they could not locate the delinquent occupants. They couldn't just remove their things, so as an accommodation I was given a larger room that shared the bath with only one other room instead of 8 rooms. I was certainly good with that!
The hostel is incredible. Still not a hotel since I share a bathroom (what a bathroom!).
There is no sink in the room which is kind of annoying. The hostel is located inside the train station so there's a bit of noise. I'm located on the third floor and each floor is about 20 feet high.
There are 75 steps down to get to the lobby, but there is an elevator. My room is huge with a 20 foot high ceiling. My room has a living area down below, and a sleeping/loft area above. Pictures will do a better job of explaining the nature of this place.
A common area is located on the fourth floor which is actually the attic of the train station. There is a lounge, bar, and kitchen area where breakfast is served in the morning.
It's a typical continental breakfast of muesli, hard rolls, yogurt, meats and cheeses. The coffee smells wonderful but I've passed on it simply because I don't want to make the tremors any worse.
I met up with Kris and we began pouring over the Camino guide to plan the first few days. We enjoyed a late afternoon/evening on the waterfront of the Douro River which presented some remarkable picture opportunities. I will let the images speak for themselves.
Daytime is one thing, but the beauty really comes out at night! I returned my hostel through some dark passages which started to feel a bit "dicey".
The São Bento train station where the hostel is located, dates to the mid 1800's and features remarkable "murals" that are made from porcelain tiles. It's quite stunning. The station is not very large and is in the heart of the old city. I am just a few blocks from the river.
I'm going to do a bit of wandering and sightseeing today. I had considered going to the post office to ship some items back to you and lighten my pack, however I've decided that I will transport my bag between lodgings, at least for now.
"Talk" to you later!
I love you. Peter
PS. (Of course!) it appears that folks who subscribe to my posts with Gmail addresses are not receiving the links. I surmise that I may be tagged a "spammer" because of the number of recipients. It's something I need to address, but not today. There are better things to do! Hugs to the kids and grandkids.