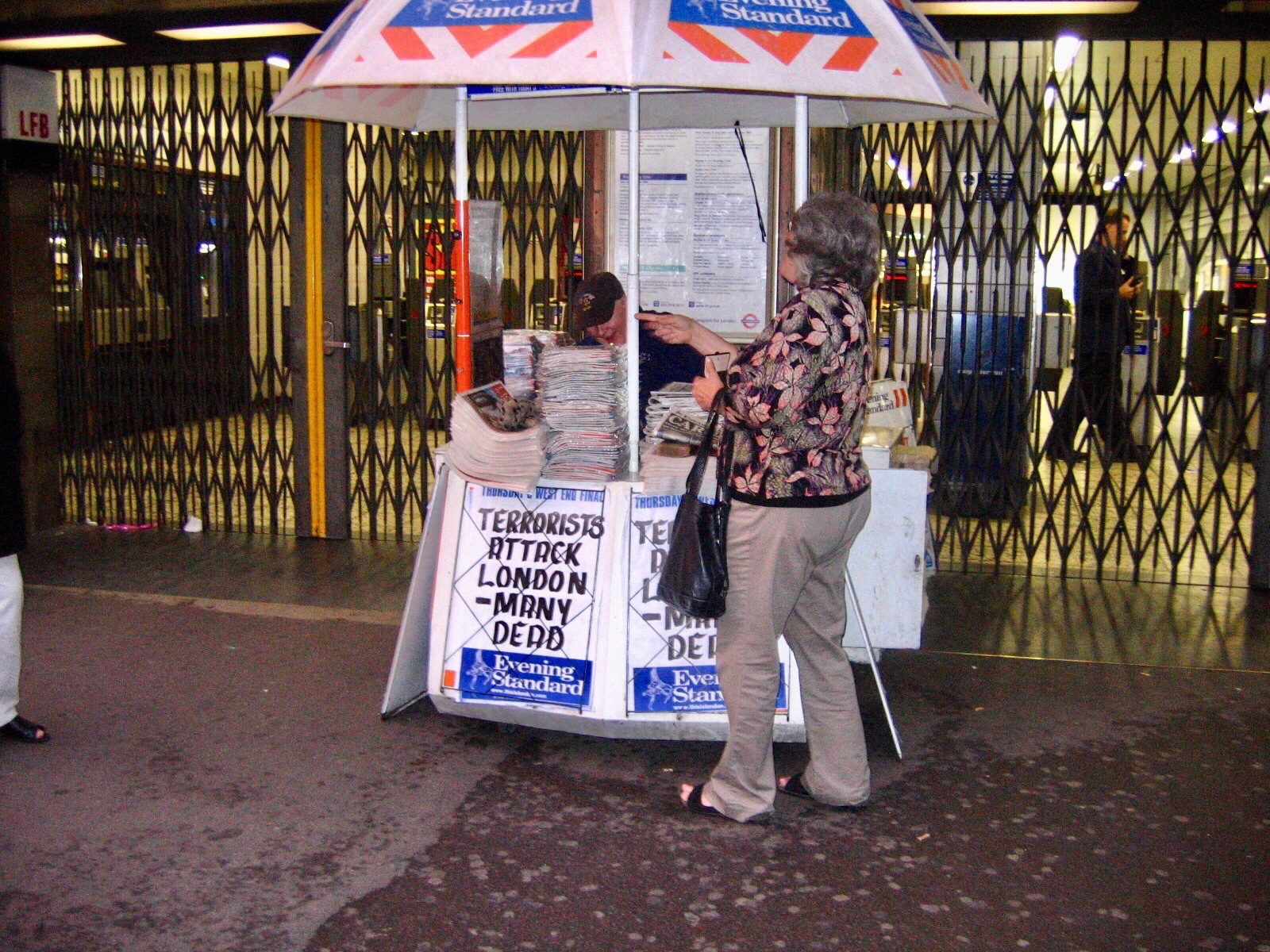 Written in Alma, Colorado, March 10, 2023.
On the morning of July 7, 2005, Christine and I had passed the turnstiles to board a London Underground Subway at Kings Cross Station, direction to Russell Square. We were still full of the thrill and excitement from having spent the previous afternoon in Trafalgar Square with our Welsh friends, Huw and Nina Thomas, along with tens of thousands of others, celebrating London's successful bid to host the 2012 Summer Olympics.
Before we could step inside the subway car security personnel intercepted us and rushing aboard ordered all passengers to immediately leave the station and return to the street above. I asked one of the officers what was wrong. "The system is down!" I asked him how often the "system" goes down. With a look of grave concern he replied, "Never!"
We emerged from the station to a scene of dystopian chaos. Sirens were blaring from all directions, traffic was stopped, and pedestrians were rushing about in near panic.
Terrorists had just detonated explosive devices on 3 trains in the subway. The last of the three bombs destroyed the subway train which had just arrived at Russell Square, having departed our station minutes earlier. We barely missed being counted among the 26 dead and scores injured on that train.
A 4th bomb then exploded, this time aboard a bus in front of the hotel where our friends, Huw and Nina, were staying. The blast peeled off the roof of the bus, utterly destroying the rear section and extinguishing the lives of 13 passengers.
Later that year the bus was replaced with one bearing the special designation of "The Spirit of London, remembering 7/7". In 2020 the bus was retired from service and is now preserved on display in the London Transport Museum.
The carnage from the four devices was such that an accurate count of the dead could only be made with the assistance of forensic analysis. In total, 52 died, including 4 Islamic terrorists. In the United Kingdom the London terrorist bombing is known as "7/7", much like we refer to the destruction of the World Trade Center buildings as "9-11".
Today I asked Christine why she still carries her subway ticket from that fateful morning, "It's my reminder that life is both short and precious."


Indeed, life is both short and precious. Peace Everyone. Pete
Next: Part 2 of Our Coming Journey