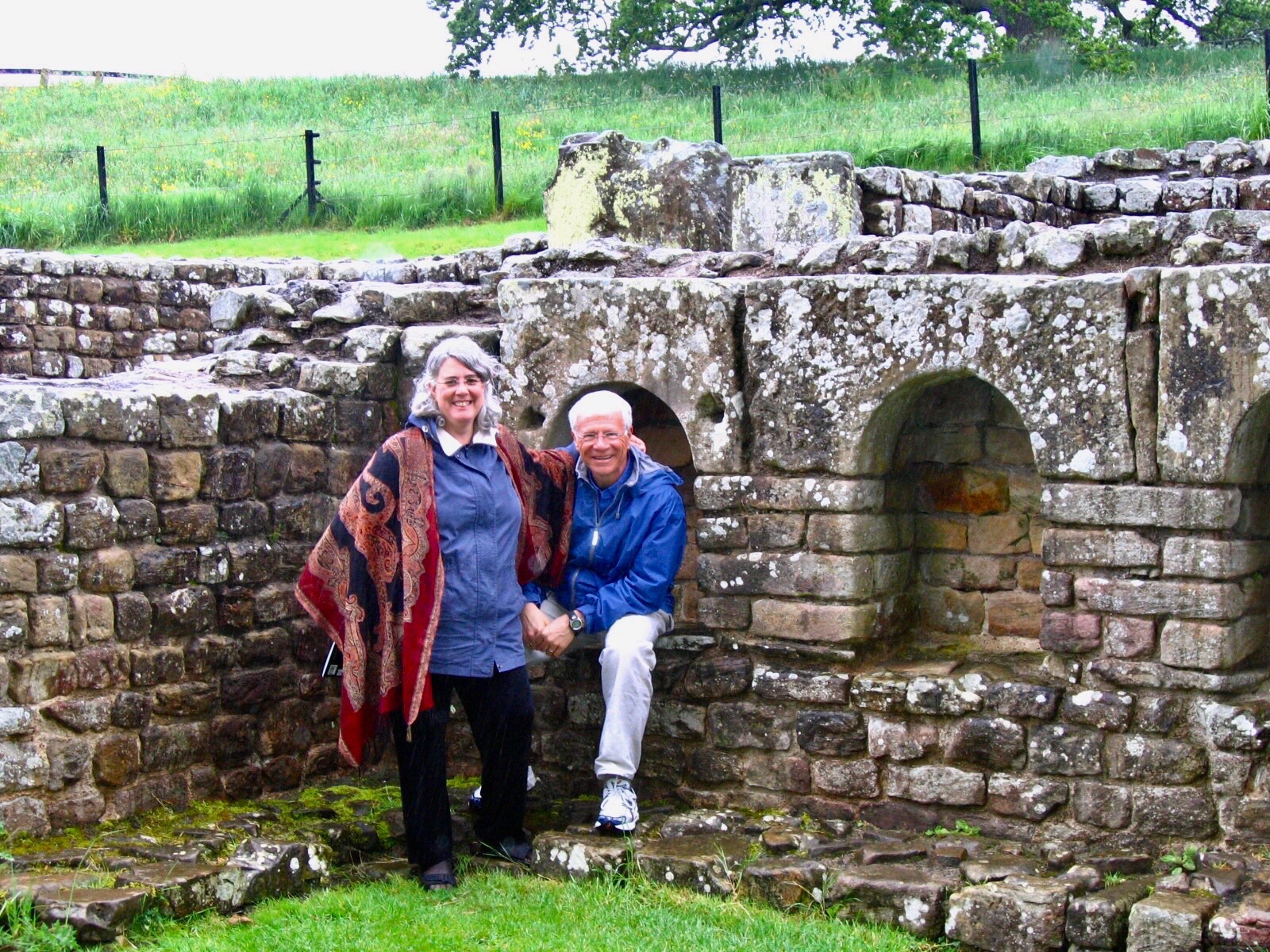 Written in Alma, Colorado, March 9, 2023.
During the summer of 2005 Christine and I embarked upon a one-month trip overseas. It was an extraordinary tour that included travel deep under the English Channel from London to Paris and return via the high-speed Eurostar "Chunnel" train.
This was Christine's third and my fourth visit to Paris. Nevertheless, over the course of four days we again took in all of the city's major tourist sites.
On this occasion we shared the experience with Philippe and Patricia Pluvinage and their two children, Camille and Thomas. Years earlier this wonderful French family from Bussy Albieux had hosted our daughter, Alexis, as a foreign exchange student.
Back in the United Kingdom we toured the length and breadth of the British Isle, from Edinburgh, Scotland, to Swansea in Wales. In between our journey included Cambridge, the City of Bath, Stonehenge, Durham, and London, among others.
At York we even encountered a canal boat, reigniting my 1974 dream of someday navigating the canals of England in just such a vessel.
Little did I know that 14 years later the dream would be realized, and again reprised in 2023. But that is the subject of Part 2 of Our Coming Journey.
Portions of that tour again included dear friends. This time it was Huw and Nina Thomas of Wales.
As we drove near Durham in England, we happened to see signs indicating the nearby path of Hadrian's Wall. I have always been fascinated by ancient history, embracing those studies in high school and college. We detoured to find "The Wall".
The Roman Emperor Hadrian (Reign: 117-138 CE) sought to consolidate the Empire's hold on central and southern Britannia by erecting a massive defense line against the unconquered Scots to the north.
Construction was begun in 122 and largely completed by 128. The serpentine wall extended from the West Coast of England near Bowness-on-Solway to the East Coast of England at Wallsend on the River Tyne.
As originally constructed, the wall measured between 8 and 10 feet thick, 12 feet high, and was further reinforced by a parallel ditch excavated 20 feet wide and 10 feet deep. The builders also took advantage of natural land features such as valleys and cliffs to further enhance the barrier's effectiveness.
The length of Hadrian's Wall was garrisoned by soldiers billeted in stone forts, milecastles, and intervening turrets. It is estimated that 10,000 soldiers manned Hadrian's Wall. Rome feared the Scots.
Today, much of the wall remains visible although significantly reduced in height as stones were "quarried" over the intervening centuries by locals for the construction of buildings and roads. Hadrian's Wall was declared a UNESCO World Heritage site in 1987.
In 2003 a British National Trail footpath was officially opened to follow the length of The Wall, from coast to coast. From this coming March 28th until April 8th Christine and I will hike the entire length of Hadrian's Wall, 12 days which will include a few extra night stays along the way. Our path will cover nearly 100 miles. A special treat will be two nights at 14th Century Langley Castle, where we will lodge in "royal chambers" for my birthday.
In addition to hiking Hadrian's Wall, we will spend time in Manchester and Liverpool, thereafter, taking charge of a 62-foot canal "Narrowboat" which, along with Kansas City friends, we will pilot for three weeks. But that is again the subject of Part 2 of Our Coming Journey.
Peace Everyone. Pete
PS. During our July 2005 stay in London, we experienced the elation of London's successful bid to host the 2012 Summer Olympic Games. We also came too near to losing our lives in the tragedy of the July 7th terrorist bombings that rocked the city. That is the subject of my next post. This link will be active after March 14th: The Terrorist Bombs of 7/7 and Our Very Close Call