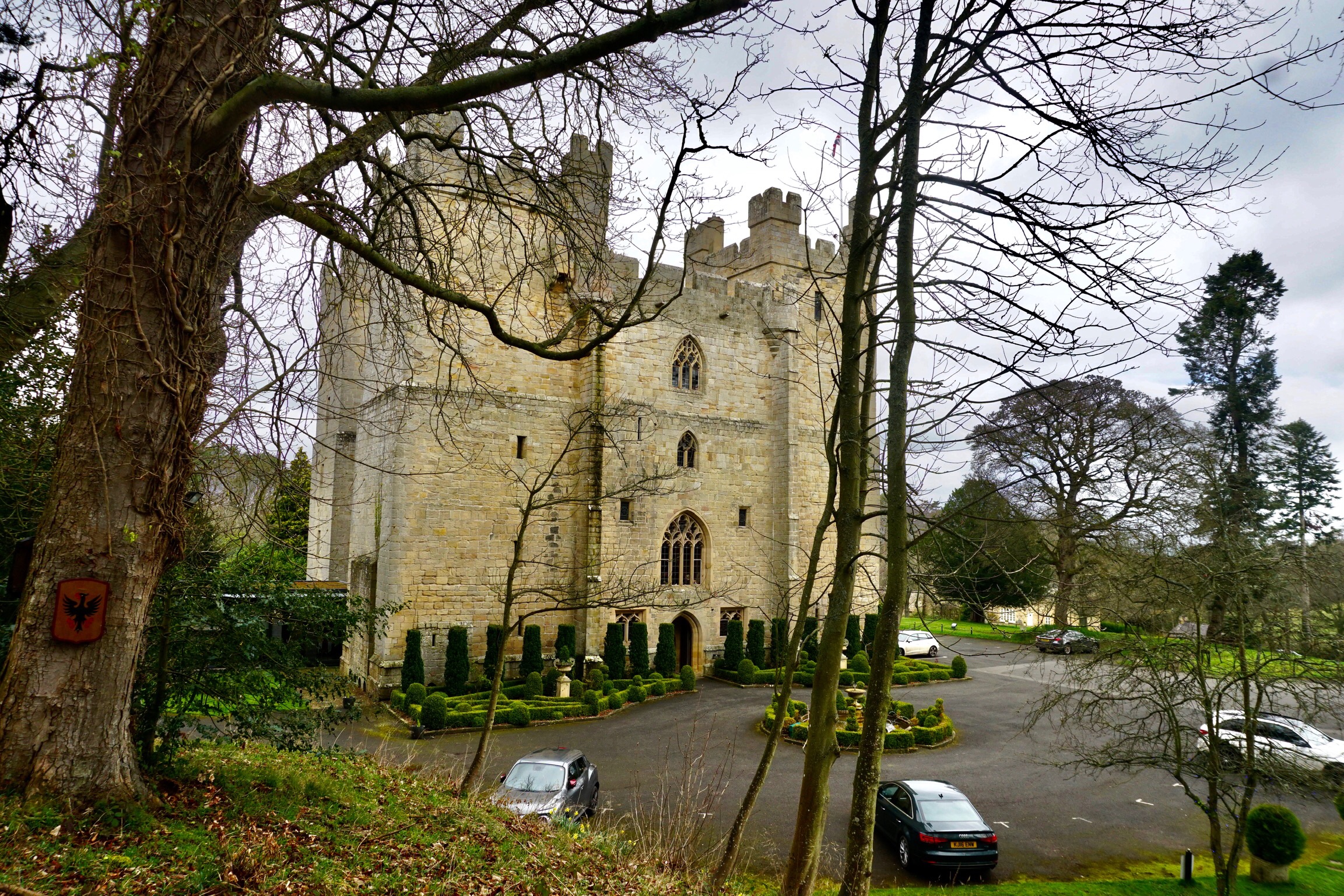 Written April 2, 2023, at Langley castle, England.
As I promised yesterday, here is a pictorial tour of Langley Castle. I have supplemented it with historical information from the Langley Castle website, and included a link to their own online "self guided virtual 3D tour".
My own narrative will be presented mostly in the form of captions on my photographs.
We arrived at Langley Castle yesterday and reserved two nights in the Radcliffe Suite, departing Monday morning, April 3. I will continue walking east along Hadrian's Wall and Christine will transport to our next accommodation, the George Hotel near the city of Hexham.
Here are pictures of our room:
(From the Langley Castle website) Built in 1350, during the reign of Edward III, the castle has retained its architectural integrity and is regarded as one of the few medieval fortified Castle Hotels in England. Over the past 600 years, the Castle has been owned, together with its estate, by Lords and Ladies whose names were frequently associated with the turbulent history of the Kingdom. During the 17th century the Langley estates became the property of the Earls of Derwentwater; Viscounts Langley. James , the third Earl and Charles his brother, took part in the Jacobite risings of 1715. They were subsequently executed at the Tower of London. A cross stands by the road from the Castle to Haydon Bridge commemorating their loyalty to the King of Scotland (their Lawful Sovereign), which reads: In memory of James and Charles Viscounts Langley Beheaded on Tower Hill 24th Feb 1716 and 8th Dec 1746 For Loyalty to their Lawful Sovereign
The property was confiscated by the Crown and its administration passed to the Royal Naval Hospital at Greenwich in London. Signs of the Admiralty's influence can still be seen in the area. For example the anchor motif on the front of a house at Langley and the naming of a pub in Haydon Bridge as The Anchor.
In 1882 a local historian, Cadwallader Bates, purchased the property. The restoration of the Castle to its original 14th Century structure became a life's work not only for Cadwallader, but also for his wife Josephine, who continued his work after Cadwalladers death in 1902. Josephine rebuilt the original chapel on the castle roof in memory of her husband and worked tirelessly until her own death in 1933. She is buried alongside her husband in the castle grounds.
The restored castle has subsequently served as a private girls school. In 1986, it was purchased by Dr Stuart Madnick, a professor at the Massachusetts Institute of Technology, who converted it into a hotel. Langley Castle is set in a woodland estate of 10 acres (40,000 m2). One of the more remarkable features of the building is the south-west tower, which is occupied by no fewer than 12 garderobes (medieval toilets), four to each floor.
Online 3D Virtual Tour: https://my.matterport.com/show/?m=afeqqAzTkA7&back=1
Langley Castle Website: https://www.langleycastle.co.uk/en/
Peace Everyone. Pete