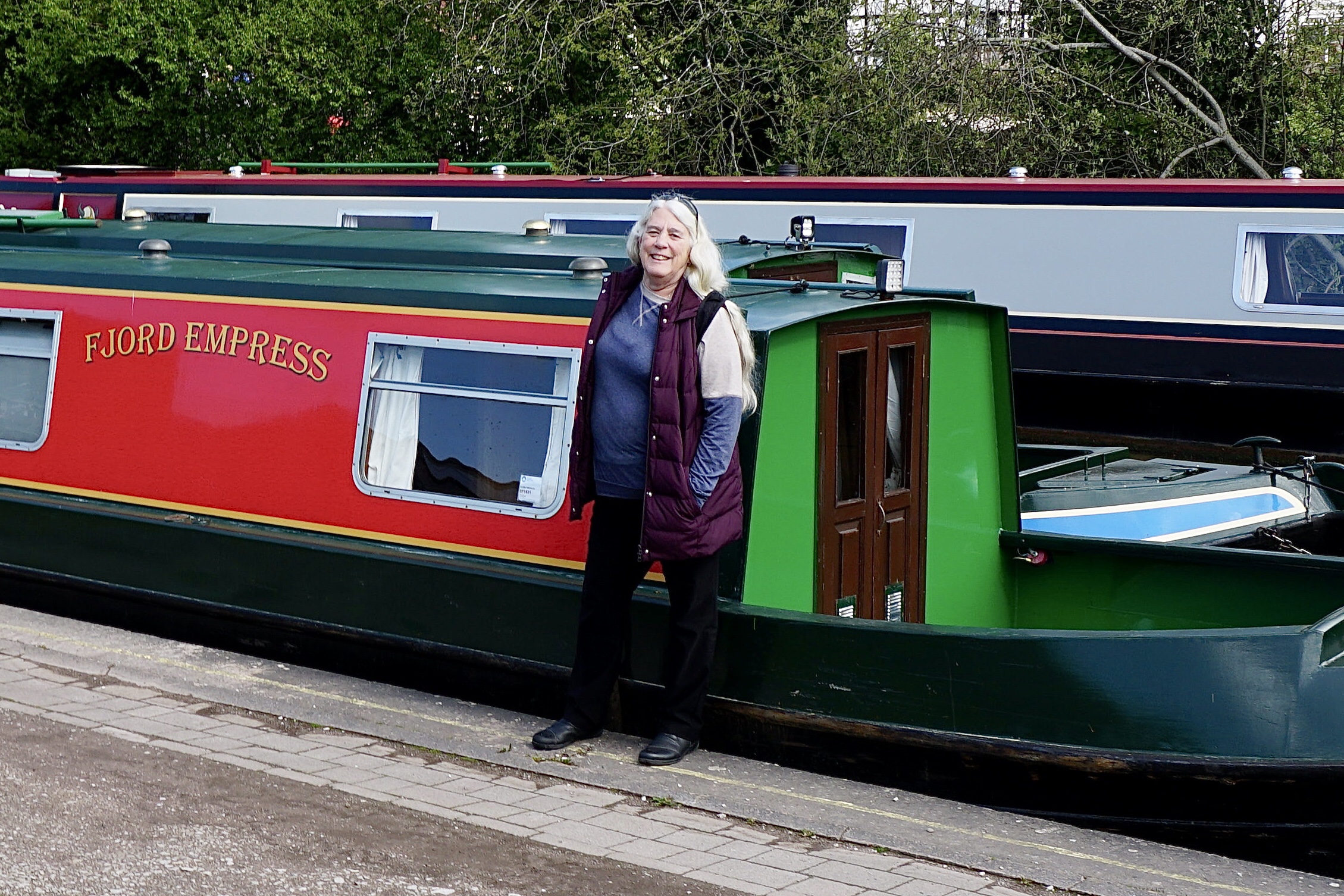 Written May 1, 2023, at Audlem on the Shropshire Union Canal.
It's May Day here in the UK, and a "bank holiday". There will be two more this month, the traditional one at the end of the month, and one next Monday to celebrate the coronation of Charles III. While it's not a holiday for us we are hopeful that it will be an easy and relaxing day on the canal. 6 miles and six locks separate us from our destination, Nantwich. It should be a 3 hour cruise unless we share the fate of Gilligan and "The Minnow".
"Easy and relaxing" was not the case yesterday. It took us nearly 6 hours to travel 6 miles. One of those miles featured 11 of the 16 locks we navigated. Those 11 locks are arranged in a virtual staircase.
The cold and rain had returned, transforming the canal path into mud. Christine again chose to operate the locks rather than tackle navigating the boat into, out of, and between them. During the 1 mile staircase of locks she accumulated over 12,000 steps, plus a significant upper body workout at the gates and winches. For the day she opened and closed the often "stubborn" winches 132 times, plus she opened and closed 48 massive lock gates, each weighing over 3,500 pounds.
Yesterday's destination, the town of Audlem, was our reward. It is a beautifully restored canal town situated between locks 11 and 15.
It being a Sunday, the "Shroppie Fly" pub served a delicious traditional "Sunday Roast" with all of the trimmings. Christine opted for lasagna and cheesy garlic bread.
"Fly" on the canal refers to the former practice of staging tow-horses along the route so that the canal boats could periodically put fresh horses in tow and proceed day and night non-stop with perishable cargo. This was much like the Pony Express of the American West, just at canal speed.
Our plan this morning is to enjoy a cooked breakfast onboard, fill our water tank, and find a laundromat along the way to Nantwich. We look to spend two days there, one of those as a day-trip by train to the ancient town of Chester. We are about 15 cruising miles from our final destination in Middlewich where we will return Fjord Empress early Monday morning. At this point we may have the luxury of time on our side to "smell the roses".
Peace Everyone. Pete.
PS. In 2019 we visited both Nantwich and Chester. I wrote posts then that included pictures and "dug deep" into the history of those communities. It is probable that I will republish those posts as a part of this journey.