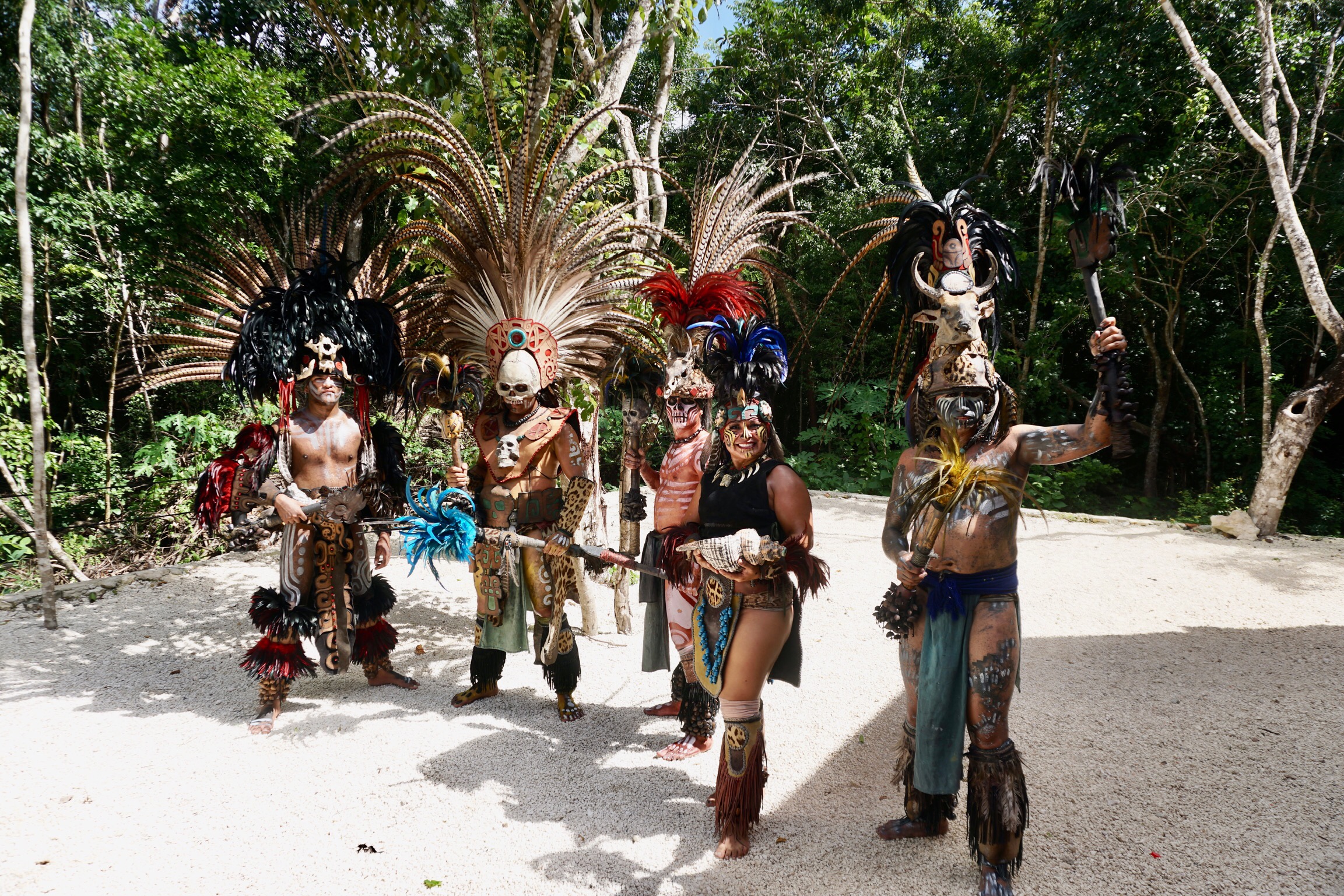 Written October 26, 2023, at Cozumel, Quintana Roo, Mexico.
We previously visited Cozumel in February, 2022. We stayed in a tiny remote "resort" that depended upon a generator for electricity, typically on only 4 hours each evening. It was charming with a "Robinson Crusoe" vibe. Then we were able to dig deep into the island culture.
Traveling on a cruise ship is entirely different. Instead of becoming part of the local color, one "samples" it. It is kind of like dining at a smorgasbord. Many varied "dishes" (ports-of-call) from which to assemble your meal (journey).
Our preference has typically been to dive into the culture and meet the "locals". Nevertheless, the cruise version of travel has its place. This is especially so for those wishing to be pampered, or who are up in years, physically challenged, or who have a desire to visit an array of places that would otherwise make for an impractical journey.
This may again be us as we have a desire to someday "sample" the South Pacific and perhaps Southeast Asia. At this point trying to see multiple countries for longer individual stays would not be practical, it would stretch (or break!) our budget, not to mention that we certainly are getting up in years. I recently flirted with physical challenges from which I have thankfully recovered, "one day at a time".
Today we visited the mercantile district of Cozumel (island pop. 60,000) which is the heart of this island's tourism and drives the local economy.
The tourist shops abound. You can feel an invisible hand trying to suck the dollars out of your wallet. We did in fact indulge in the purchase of a silver necklace and an obsidian carving.
Our delightful tour guide, Patricia, gave excellent local knowledge and arranged for us to see black coral which grows only on local reefs.
This is the second largest reef complex in the world after Australia's Great Barrier Reef. Black coral grows at a rate of about an inch a century. It is protected, but four divers are licensed by the government to harvest pieces that have broken off in accidents, storms, and hurricanes. This coral makes excellent jewelry and its rarity commands a steep price.
We also enjoyed an energetic exhibition depicting Mayan and Aztec ritual dances in a small arena setting.
The arena was otherwise dedicated to local pro wrestling matches, known as Lucha libre ("free fight") where the contestants wear colorful masks (available for purchase as souvenirs, but we passed).
The waters in the vicinity of our ship were frequented by a variety of tour boats, speed boats, dive boats, catamarans, and even transparent boats through which passengers could view the reefs.
Before dinner I attended the first of four daily lectures on the history, design, technology, and politics of the Panama Canal by Ian MacLachlan, PhD. He is Professor Emeritus at the University of Lethbridge, currently a visiting professor at Peking University Shenzhen Graduate School. Fascinating!
Did you know (I did not) the following:
The tide range on the Caribbean side of the Panama Canal is 2 feet, but on the Pacific side it is over 21 feet.
The impoundment of fresh water from the Chagres River created Gatun Lake which is part of the canal and feeds the canal 85 feet above sea level. Gatun Lake is the largest artificial lake in the world.
Between 1881 and 1899 France made the first effort to dig the canal, a venture that went bankrupt but not before over 20,000 workers died in the effort.
In 1855 a "trans-continental" railroad was built across the Isthmus of Panama. It was 47 miles long and cost over 5,000 lives. This was 14 years before the golden spike was driven in Utah which marked the joining of the Union Pacific and Central Pacific railroads, and nearly 60 years before the canal was finally opened.
The United States' successful project to build the canal took 8 years, concluding in 1914. It cost another 5,000 lives.
These are just a few of the many challenges and marvels I learned about today.
Here on Cozumel there is a wonderful site of Mayan ruins. We did not visit them this time as we spent most of a day there in 2020. However, for those of you who wish to see those pictures and "dig deep" into that history here is a link to my 2020 post:
The Mayan Ruins at San Gervasio.
Tomorrow and Saturday we are at sea, bound for our next stop, Columbia.
Peace Everyone. Pete
PS. Tonight the Viking Star should be named the "Barbar Ann" : "…You got me rockin' and a rollin' rockin' and a reelin' Barbar Ann."