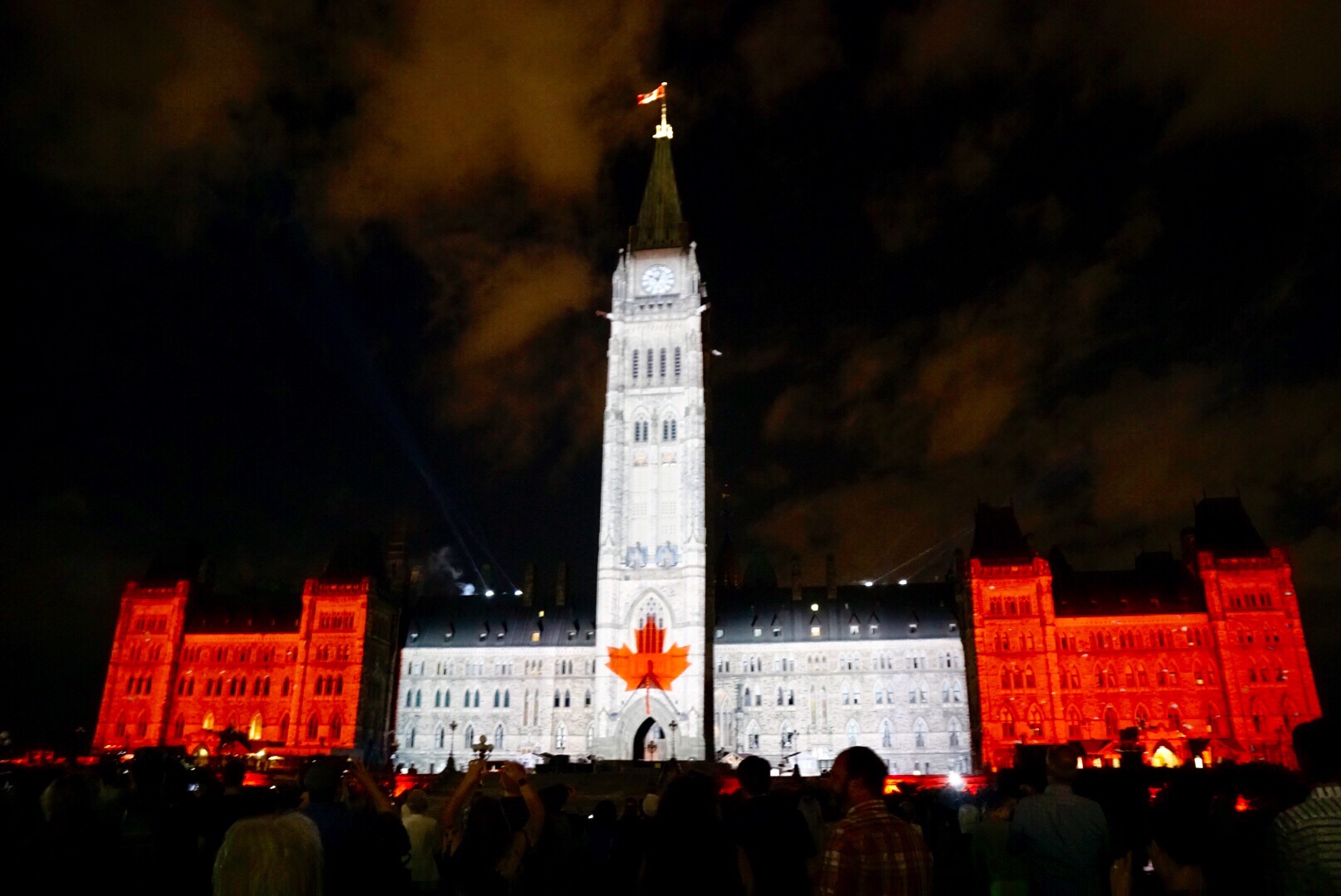 Have I said how much we like Canada? I have fond recollections of visiting as a child with my parents, our small camping trailer in tow behind a 1958 Buick. I have fond recollections of tent camping in Canada with our children in the early 1980's. Before we entered at Thunder Bay I tuned the radio to a French Canadian radio station and told the children that upon entering Canada we must drink Canadian water in order to "understand Canadian". At the tourist information office we entered and I immediately shuffled them off to a drinking fountain. After they had each had some "Canadian water" we approached the information counter and I asked the young attendant if she would say something to our children. She asked, "What do you want me to say?!?" The children exclaimed in a virtual chorus, "Dad, WE UNDERSTAND CANADIANS!!!" (I only wish our President did)
In those days all that was necessary to cross between the United States and Canada was a driver's license and a smile. Unfortunately, the current political climate has made it a bit more stressful for Americans to both leave and return to the United States from Canada. It should come as no surprise that treating a best friend with mistrust will engender a reciprocal response. It is the same with nations.
Canada shares the longest international border in the world with the US. We share language and culture… We share the same aspirations for democracy, freedom, and the preservation of human rights. We have fought side by side in two World Wars, Korea, and Iraq. Canada is our number one trading partner. Christine and I support our friendship with this good nation and its people.
On July 1, 2017 we were in Whitehorse, the capital of Canada's Yukon Territory, for the National Canada Day Celebration. It was also the 150th anniversary of Canadian Confederation. It was a memorable day for us as we witnessed ceremonies that celebrated not only Canada's founding, but the heritage of the First Nation Peoples, the admission to citizenship of 55 people from over 15 different countries, and the expressions of inclusion for all Canadians regardless of prior national origin, religion, gender, race or sexual orientation.
We arrived today in Ottawa, this nation's capital, where our friends Tom and Nanci are treating us to the hospitality of their home. We joined with them this evening for a spectacular multi-media presentation on Parliament Hill. In words (English and French) and laser images projected upon the Parliament building. A "Cliff Notes" recitation of Canada's history played out to the delight of hundreds of spectators. As citizens of the United States Christine and I were proud to stand shoulder to shoulder with our Canadian friends as the strains of "Oh Canada" concluded the festivities.
Peace Everyone. Pete
Canada's Eternal Flame.
The buildings that comprise Parliament Hill, the first being Parliament.
The offices of the Prime Minister.
Selected images from the multi-media presentation.