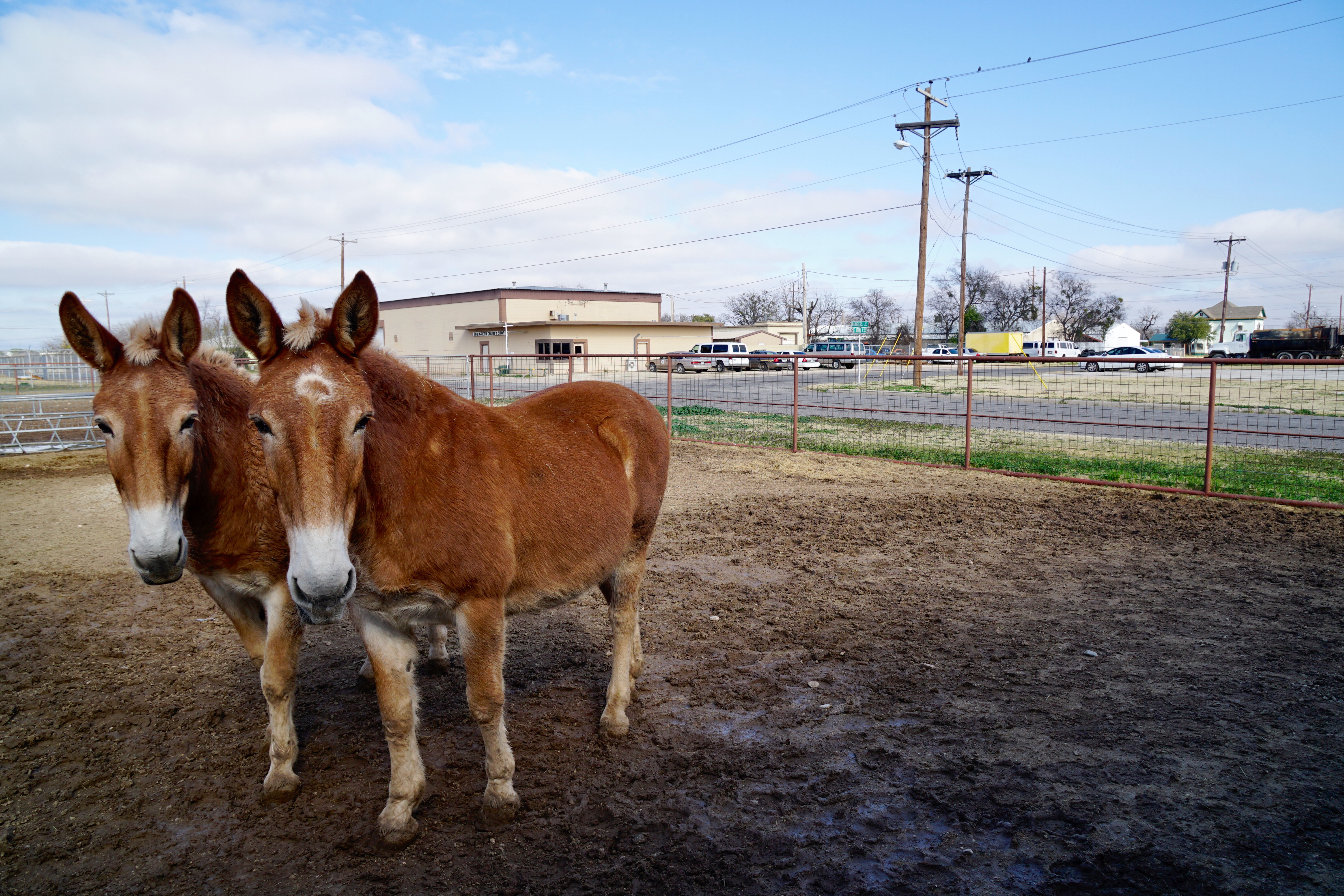 We continue to be challenged by the temperatures. Overnight was barely above freezing and today the high was in the mid-40's. It's really too cold to enjoy a campfire and a long hike wasn't appealing. TripAdvisor touted the virtues of Fort Concho located in the heart of San Angelo, just a 15 minute drive.
Fort Concho was one of a series of US frontier military installations established after the Civil War to protect settlements, travel, and trade routes. This fort dates to 1867 and was located on the banks of the Concho River. At it's zenith it covered 1,600 acres and billeted between 400 and 500 infantry and cavalry troops. The headquarters, barracks, and support buildings were constructed of native limestone. In spite of the Fort being decommissioned in 1889, it remained in sufficient repair to be a subject for restoration later in the 20th Century. It is in remarkable condition today and for only a couple of dollars provides a nice afternoon diversion.
The enlisted men's barracks now serve as the main office, a museum, enlisted men's quarters exhibit, and an artillery display facility. The collection includes two fully operational cannon and a fully operational 1862 Gatling Gun. The clerk on duty told us that she had the thrilling opportunity to rapid fire 10 rounds from the gun.
The piece on display at Fort Concho is of the original 1862 design. It was capable of firing over 200 rounds per minute. The inventor envisioned the weapon as a means of forcing peace by putting the power to stop an army into the hands of just a few men. Perhaps Richard Gatling failed to consider that both sides of a conflict might possess such a weapon. In one sense he was correct, automatic weapons completely changed the face of war, magnifying the potential for carnage as witnessed in the Spanish American War and the First World War.
The exhibits that we enjoyed included examples of the officers living quarters…
A telephone museum (not really related to the Fort's history)…
The base school…
The base infirmary…
A monument to the 5 soldiers who had been stationed at Fort Concho and were Medal of Honor recipients…
The artillery display…
…and enlisted men's barrack display.
As a bonus we were able to make friends with three of the Fort's mules in residence.
It was an afternoon well and pleasantly spent.
We have occasionally fielded questions about why Winter camping. For us, aside from the weather it is a decidedly different experience from Summer camping. There is a challenge that I especially embrace. A daily shower is a luxury rather than a necessity. Clothes stay "fresh" longer. Our Casita becomes a closer experience and demands more cooperation from each of us. It is cozy in a way that feels almost like we are inhabitants of a space capsule. Best of all, the parks are wide open and the natural features are not depreciated by thronging crowds. We have camped in every season, each year, since we retired in 2015. I don't have a favorite season, just a favorite camping partner.
Peace Everyone. Pete