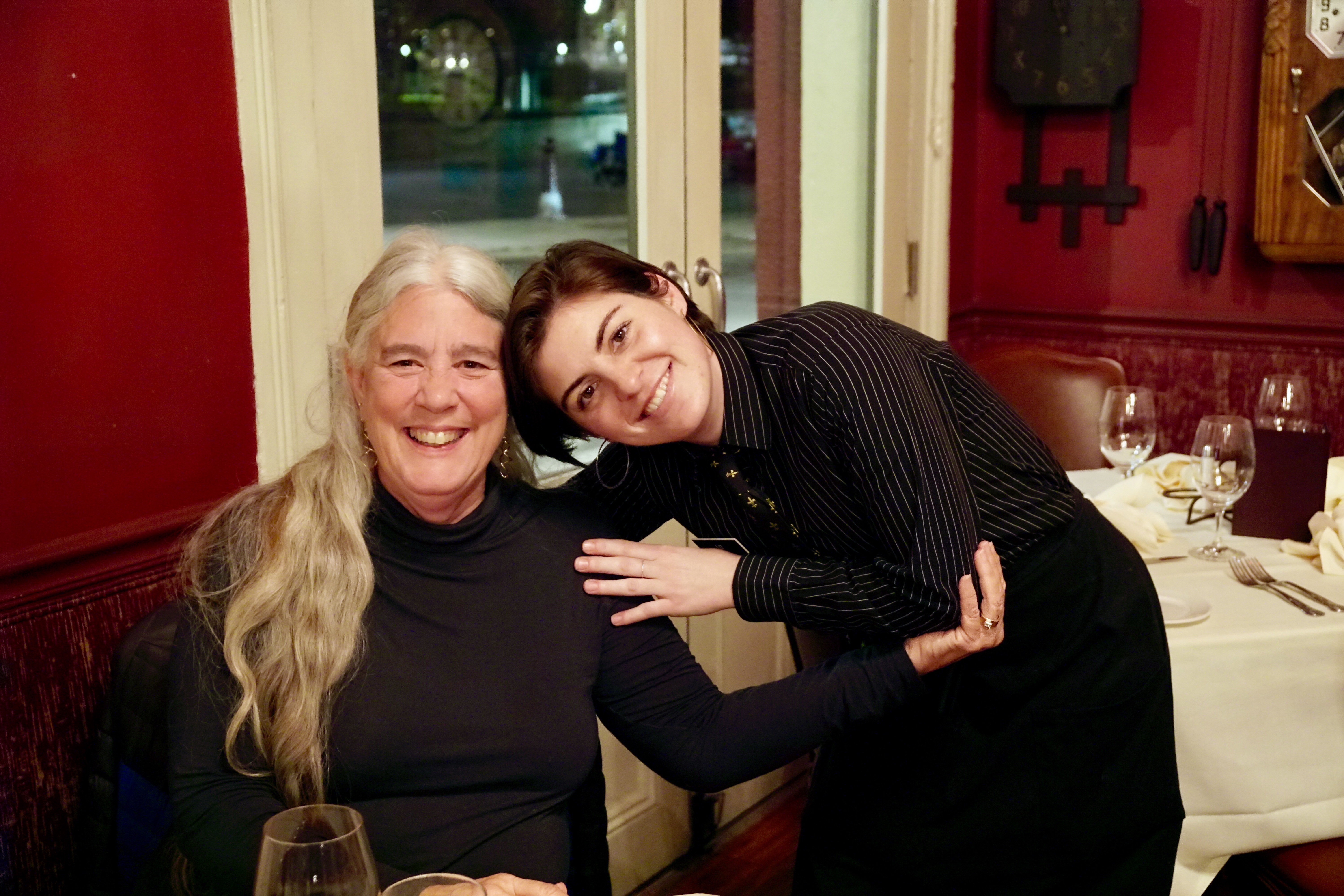 Our second day featured a bus tour of the city. It was packed with facts and figures, anecdotes and events… too much to express in this post. However, I will share a sequence that illuminated the ubiquitous above ground tombs that New Orleans has been known for.
The above ground cemeteries of the city are not due to a fear that the rising groundwaters will float the dearly departed back into the yards of their loved ones. Rather, New Orleans was once a Spanish possession and the burial practice of surface crypts reflects the practice of that Spanish heritage that carried forward through the French era and into modern times.
Furthermore, New Orleans is an island in a delta swamp, bordered by a huge (20×40 mile) inland sea (Lake Pontchartrain). Real estate is at a premium and the surface crypts present a certain (if macabre) economy in the burial arts. These family mausoleums are typically of modest dimension, most appearing to be less than 8 feet deep by 4 feet wide and 8 feet high. Nevertheless, the older ones "house" the remains of up to 30 family members! How…?
The freshly departed is interred in a casket and the tomb is sealed, not to be reopened for at least a year and a day. Should another family member pass during that period they are placed in a holding crypt to wait their place inline. After the requisite time has passed, the casket is removed and the (now desiccated) remains are unceremoniously dumped on the floor of the crypt. The "next in line" then takes the shelf in his/her coffin for the next year and a day. It works, and it is reminiscent of the ossuaries that we encountered years ago in Italy. One such monastery ossuary in Rome made designs with the bones of thousands of its dead monks. There was even a skeleton fashioned from the remains of many brethren that held a sign expressing in Italian and English, "What you are, I once was… What I am, you will become". A chilling confrontation with the reality of Dust to Dust.
Early evening we adjourned for dinner to Muriel's Restaurant located near Jackson Square. The restaurant dates to 2000, but the building within which it is housed is on the National Register of Historic Places, dating to the 18th Century. Muriel's had ambiance!
We enjoyed well executed cocktails at the bar…
…and an excellent dinner. Christine savored smoked "double-cut" pork chops, and I a Drum filet.
If you have never seen a Drum, it is a butt-ugly bottom feeding river fish. At our waiter David's urging I took the bait and ordered the Drum. It was as fine, delicate, and flakey a white fish filet as I have ever eaten. The dinner was finished with a decadent bourbon-pecan bread pudding and flowerless chocolate tort. Both were remarkable.
Ambiance, CHECK!… Cuisine, CHECK! The only thing left for consideration was the service.
There is an art to being a professional waiter. It requires a certain detachment that does not imply haughtiness. It is a "dance" in which the customer engages as the deserving recipient of the server's dedicated respect. It would be comical to imagine the waiter acting and speaking in the same manner among friends and family.
We enjoy breaking that mold in a way that expresses our appreciation for their job well done. Occasionally the server will not step out of his/her "character". It is understandable though disappointing. More often the server will relax the guard but not entirely. We appreciate that and we are grateful to have engaged with a highly trained professional. Then there is that rare server whose intuition is so finely tuned as to allow a deeper connection. Tonight that server was Liz. We bantered a bit with her as she opened the wine. There were incrementally relaxed comments back and forth in the course of dinner. Finally at one of Liz's visits to our table Christine stated her appreciation for the expressive eye-contact that Liz practiced. "Thanks Mom!" was the reply Chris received. It absolutely made Christine's day, our evening, and capped a 5 Star evening.
Day 2 is in the books. New Orleans Day 3 will dawn in a few hours. Sadly, Christine will be flying back to KC on Saturday to be with her Father and the grands. I will slowly wind my way back home over the following 10 days. It just won't be the same without her.
Peace Everyone. Pete
Please enjoy a few images from today: