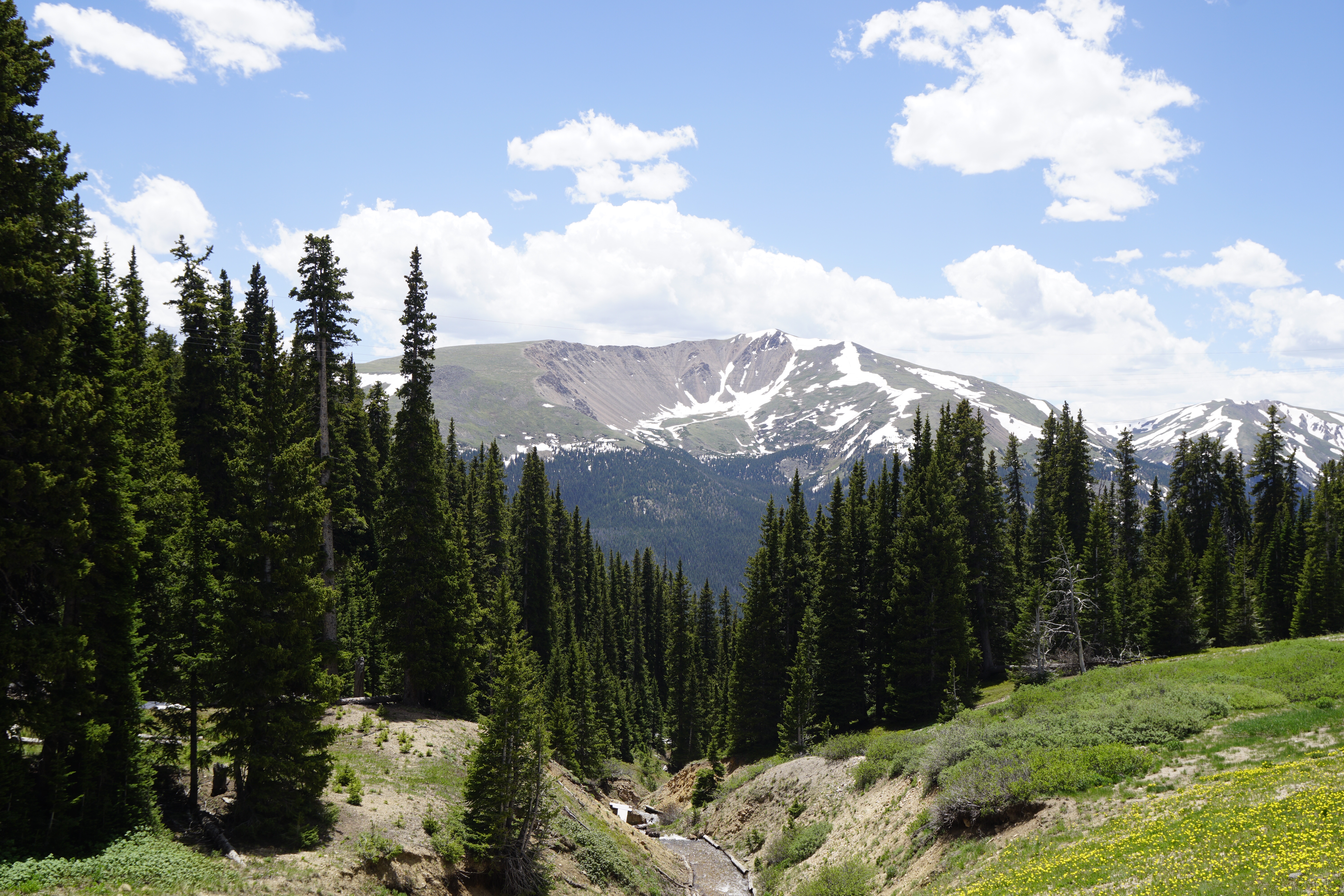 After two days spent with our dear friend Kris Ashton I am back on the road. Followers of these posts will recall that we first met Kris in 2013 while walking the Camino in Spain. She also joined us earlier this year aboard the narrowboat, Salten Fjord, on the canals of England. It was a good call to spend the Independence Day holiday in Denver. In Kris' company I had the opportunity to attend a party on the 16th floor of a high-rise condominium that commanded an uninterrupted view of Denver, the front range, and scores of public and private fireworks displays.
It turned out that I knew the hosts, Gene and Rosanne, and a number of their guests through my association with the organization, American Pilgrims on the Camino. One of the attendees (another woman named Chris!) is also a frequent reader of these posts.
The company was welcoming, the tapas delicious, and the view from the hosts' balcony was nothing short of spectacular. Here are a few images and a link to a one minute video.
It is not in my nature to seek out or feel comfortable at parties…alcohol helps. I am a closet introvert and always have been. My wife and children have know this about me and likely find some irony and humor in the fact that I am presumed by most to be an extrovert. I admit that I am driven to connect with people, but on a one-on-one basis. Individuals interest me, groups intimidate me. Another irony is that I enjoy connecting people and creating groups. For some reason I do this best when Christine is around. Perhaps she is something of a social life line for me.
Which brings me to the "Different kind of Adventure". I am traveling alone and the plan is for this to extend for 30 days. I have never traveled solo (as in no companions) that long before. Before Christine and I were married I took off for a 2 week solo camping trip. I lasted (barely) 10 days before the solitude got to me. I returned to Kansas City unannounced (no cell phones then) and like Juliet's Romeo I stood below her apartment balcony in the darkness of night. I climbed the balcony and entered her bedroom… scared the crap out of her and in retrospect what I thought was romantic could have easily gotten me shot. Again, I have never done solo well and on that occasion it may have effected my common sense.
As I write this post I have the fiction of being in the company of those who read my "Thoughts". I sense that the posts about this journey will not only pertain to what I see and do, but how I process the "adventure of solitude".
Now as to what I am doing: I lucked into a vacant campsite just north of the Berthoud Pass along US 40 highway in Colorado. It is a small Forest Service campground at 9,600 feet above sea level that features only primitive outhouses.
Vestiges of snow are still visible in the trees. There is no electricity and no running water. My trailer is self contained and usually good for 4-5 days when there are two of us. Since it is just me I should be good for at least a week before I have to dump the black and gray water tanks. There is fresh water available a few miles down the road and I have a 5 gallon container to transport it back to camp. Wonder of wonder, I have strong cell service here. Not wanting to test my luck I plan to stay here through the end of the weekend.
Tomorrow I look forward to a hike above tree-line and some stunning vistas from 12,000 feet in elevation… of course, weather permitting.
Peace Everyone. Pete
PS: Thanks for keeping me company!!
PPS: Berthoud Pass is 11,314 feet above sea level. It was discovered in May 1861 by Captain E. L. Berthoud. Of course that's not exactly true since the indigenous population had been using it for travel across the Continental Divide for thousands of years. Berthoud and Jim Bridger of mountain man fame surveyed the Pass in July of 1861, and a toll road was opened over the pass in 1874. An "improved highway" was opened over the Pass in 1923.