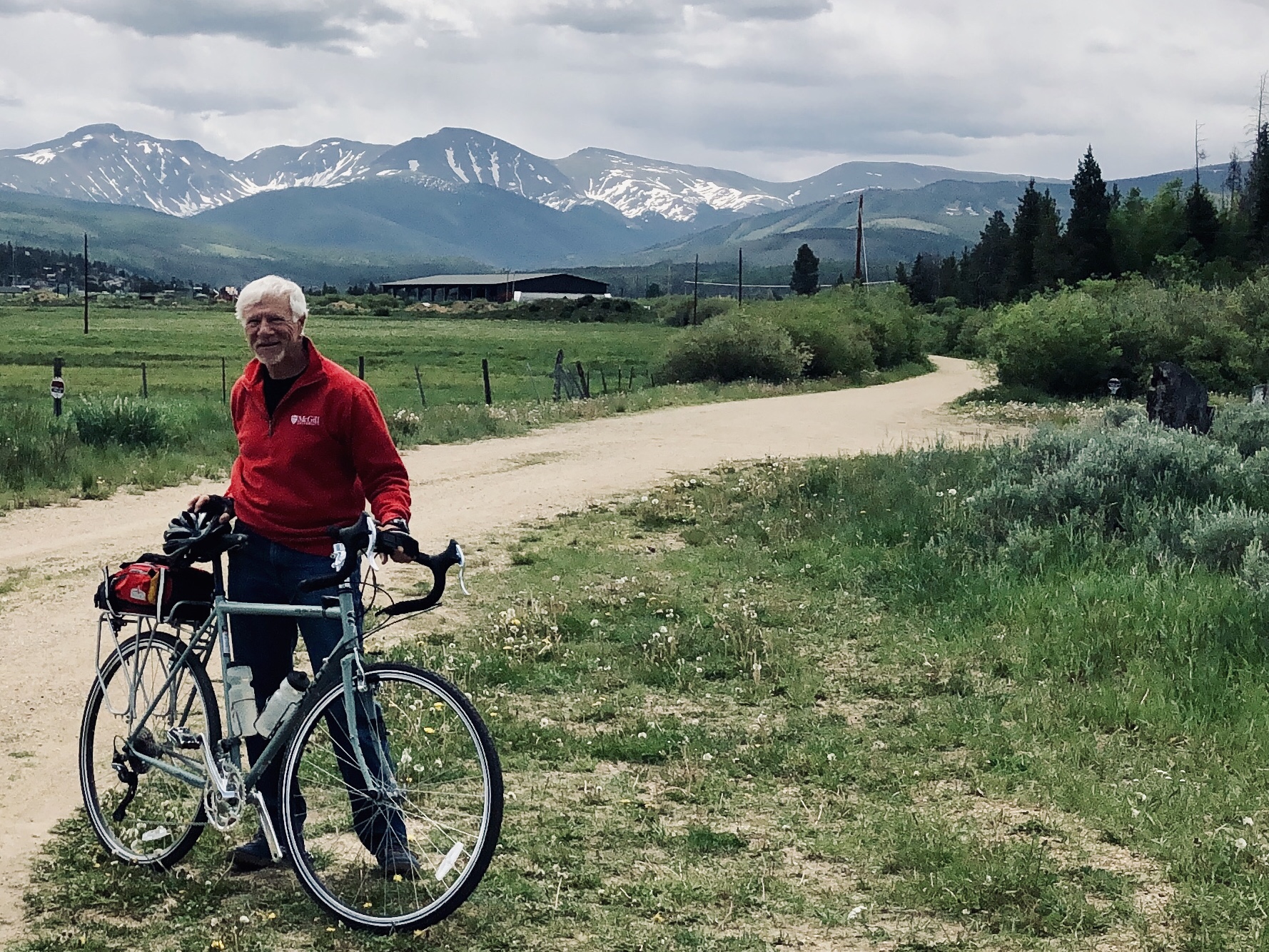 The ultimate destination of this trip has alway been the Coeur d'Alene bicycle trail that stretches the width of northern Idaho, from Plummer Idaho in the West to Mullen Idaho in the east.
73 miles of asphalt that is dedicated to bicyclists and pedestrians. It winds through the Bitterroot Mountains and is the former route of the "Olympian Hiawatha", a legendary 1st class rail connection founded by the Chicago, Milwaukee, St. Paul and Pacific Railroad (aka "The Milwaukee Road").
This star of America's rails to trails boom was featured years ago in National Geographic. I bookmarked this in my mind as a thing to do "someday". Someday almost passed me by today. My plan had been to camp at an Idaho State Park near Plummer, leave the trailer and ride my bike to Wallace ID, near the trails end. I was going to secure a motel, and the following day add another 30+ miles by riding into Montana on the Route of the Hiawatha trail, passing through old railroad tunnels and over high trestles. Included would be the 1.66 mile long Taft Tunnel before returning to the motel in Wallace. On day three I planned to bicycle back to Plummer and my camp.
A call to the State Park brought shocking news… no suitable vacancies, period! I shifted into problem solving mode. There were no other options at the west end of the trail, so turning to the east end I found a small private RV park located in Wallace. Jackpot! They had ONE vacancy that suited my needs. What's more, the park is located 200 feet off the bike trail and next door to a craft brew-pub. The original plan will require some alterations, but the core of my intentions now remains intact. I dodged a "bullet", but in the process was forced to abandon flexibility and set a date certain for my ride on the trails.
Today I broke my new touring bicycle out for a spin. A 20 mile round trip from Winter Park Resort to beyond Frazier.
I would have continued to Tabernash but dark clouds and drizzle turned me back. My new bike is a Surly "Long-Haul-Trucker". It is not a replacement for my much lighter custom built titanium "Seven", but is better suited for the kind of riding I wish to pursue while traveling.
The ride proved the wisdom of this bicycle choice, and with a little fine tuning it should be perfect on the Coeur d'Alene and Route of the Hiawatha.
This is my last night in the Robbers Roost US Forest Service campground. I treated myself to a "real" breakfast this morning, a sausage, Anaheim pepper and cheese omelet. This evening I added to the culinary celebration with a Dutch Oven pizza, drawing from an unusual assortment of available ingredients: Salmon, mushrooms, Hatch chilis, chipotle cheddar cheese, and a liberal topping of Cholula hot sauce. Oh yes, there was also a salad.
As I monitored my Dutch Oven, cooking time synchronized with two beers, a very unusual rig pulled into the campground.
The owners are Denny and his wife from Texas. He is a grizzled looking Vietnam War Army veteran. The couple had been avid motorcycle travelers, but the gradual age-related loss of his balance drove Denny to his Polaris manufactured "Slingshot" tricycle. It's powered by a 200hp 4-cylinder Chevy engine. A custom option exists to drop in a small-block Corvette V8… bet that would shame some $200,000 4 wheel exotics. Denny is exploring teardrop trailer options to pull behind his trike.
In the morning I head north into Wyoming. I have been fortunate to have good cell service these last few days. No guarantees going forward. In the meantime…
Peace Everyone. Pete