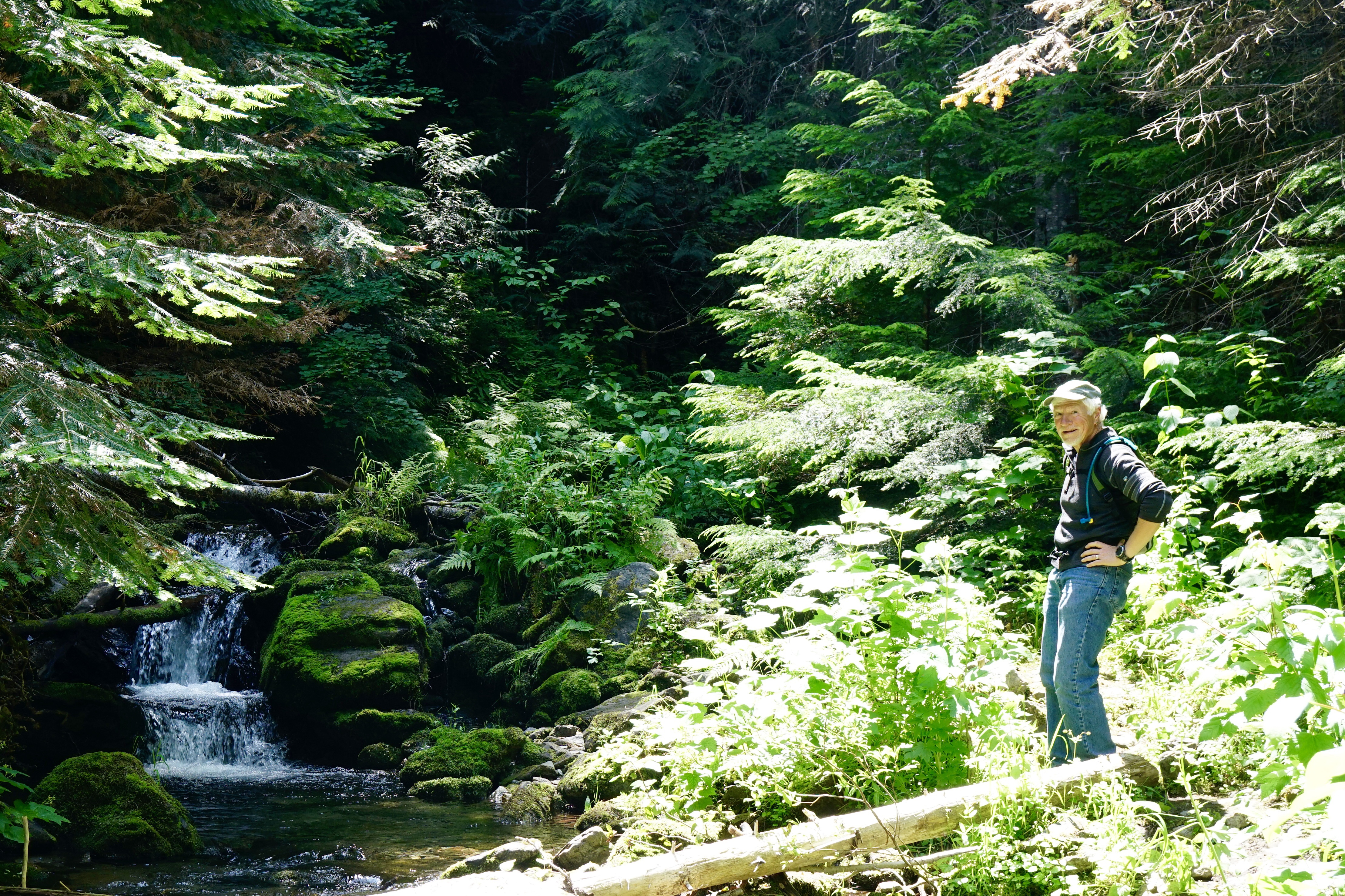 Less than two miles south of Wallace a life and death drama played out in late August of 1910. It was the time of the "Big Burn", a conflagration that would consume over 3 million acres of forest and extinguish the lives of 78 firefighters and as many as 55 civilians. But for the heroics of Ranger "Big Ed" Pulaski another 39 souls would have been added to those grim statistics.
Born in 1865, Ed Pulaski completed his high school studies at the age of 15 and left his home in Ohio to seek fortune and adventure in the western United States. Prior to his arrival in Idaho he had become a skilled woodsman, rancher, miner, lumberman, surveyor and blacksmith.
He was an imposing figure at 6-foot-3. He hired on with the fledgling US Forest Service in the very early 1900's and quickly acquired a reputation for intelligence, resourcefulness, and a driven work ethic. By 1910 Pulaski was in charge of forestry operations in the area surrounding Wallace.
The spring and summer of 1910 brought record drought with less than a half-inch of rain in June, and no measurable precipitation in July or August. Fires were sprouting up everywhere and Pulaski's crews had the hopeless task of extinguishing them. Around the 20th of August near hurricane force winds stoked the many fires into one all-consuming inferno. Ed sensed that his region, and the town of Wallace was lost. He instructed his wife and daughter to leave there home in Wallace and flee to safety. His parting words were that they may never see him again. Ed then went into the mountains to assemble as many of his men as possible and lead them to safety.
Most of his crews were not locals and were unfamiliar with the area that they were working. It was common in the exigencies of the time to hire temporary workers and thus a number of the 78 deceased firefighters were buried as "Unknown".
Ed knew of an abandoned silver mine that offered some small hope for survival if he could just get his men there. He rode his horse through the burning timbers, struggling to breath, yet yelling to be heard over the roaring flames. Ultimately, he was able to round up 45 of his crewmen and lead them through the wildfire to the mine. He personally maintained wet blankets at the entrance to suppress as much smoke and heat as possible. In the process he was blinded, suffered serious burns, and was rendered unconscious.
He and 39 of his crew survived the ordeal. Sadly, 6 perished. Until his own death in 1932 he personally tended the graves of those deceased, one of whom was an "Unknown".
The route of Pulaski's escape with his men is now a US Forest Service hike and is maintained as a shrine to those who lost their lives in the Big Burn.
The 4 mile round trip ascends 800 feet in elevation ending just above the mine entrance where the men sought refuge.
The trail is interpreted with over a dozen signs that tell the tale of the fire and Ed Pulaski's heroics.
In February of 1931 Big Ed retired having reached mandatory retirement age. A year later(nearly to the day) he died of a sudden heart attack. Pulaski never fully recovered from his injuries. His eyesight and stamina were permanently compromised. He remained humble in spite of his fame among locals and his peers. He rarely spoke of the rescue and only once wrote the details at the insistence of his superiors.
Ironically, the monument that ultimately immortalized him was created by his own hands. In 1911 he fashioned and forged a long-handled tool that combined a single-bit ax with an adze-shaped hoe on the back. He improved upon the design and urged the Forest Service to adopt and distribute the tool as standard equipment to its firefighters. His invention caught on and soon became an indispensable tool for every "smoke-eater". It's utility was recognized by municipal fire departments across the United States and today the tool that Ed designed can be found in virtually every fire station and on every fire truck in America. The tool is known today as a "Pulaski".
Peace Everyone. Pete
PS. Ed's wife and daughter survived unharmed. Most of Wallace was leveled to ashes. The area's forests were totally destroyed and thus virtually every tree that stands in this region today was one that germinated and grew after the fire… with perhaps one exception:
PPS. I leave Wallace in the morning and begin my return to Kansas City.