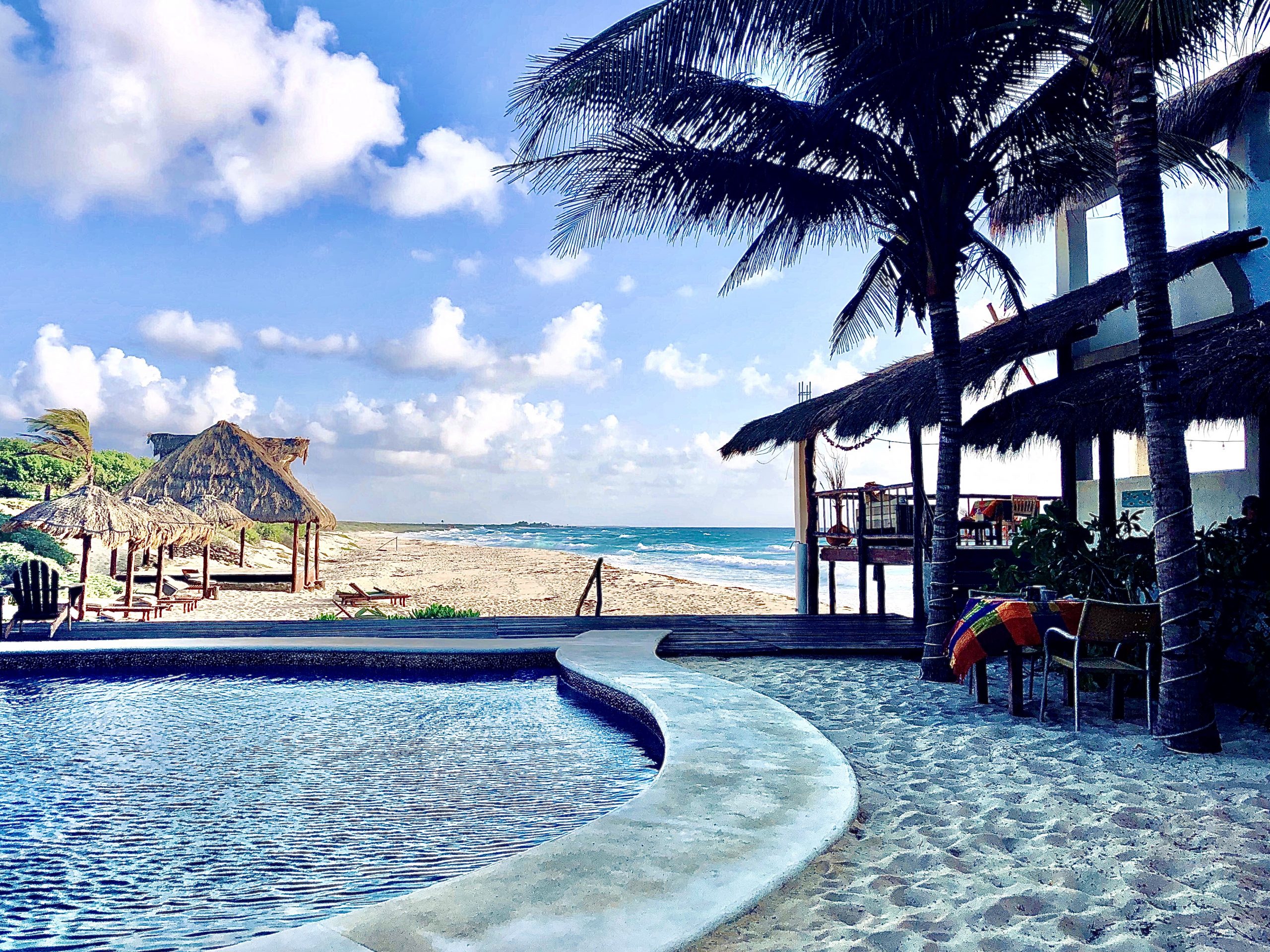 We departed Kansas City for Cozumel Mexico on the Yucatán Peninsula at 10am.
Our flight passed directly over Kansas City and our home.
It was 28 degrees as we watched planes being de-iced shortly before we departed, and it was 28 degrees 3 hours later when we touched down in Cancun.
Of course the first reading is measured in Fahrenheit and the second one is in Celsius. We were then scheduled to fly a 20 minute MAYair "puddle jumper" to Cozumel but more on that momentarily.
We had some funds on account with Delta Airline from a cancelled flight that would expire if not booked by the end of 2019. Question #1 was where does Delta fly non-stop to from Kansas City? There were few options, and all but one were mainland destinations such as Cincinnati, Los Angeles, Detroit, and Atlanta. The one non-mainland exception was Cancun, Mexico. Hmmm… Cincinnati vs. Cancun. It was a tough choice so we flipped a coin and Cancun won.
Because the money on account was "use it or lose it", another difficult choice was whether to fly first class or coach and thus make a donation to Delta's corporate profits. We again resolved the question with a coin toss (not!), and first class it was.
A curious security distinction exists between coach and first class. You can't pass through security with a knife. Eating utensils in coach are non-threatening plastic. However, in first class one is served real food (and high-octane beverages) with real metal service ware. Maybe not weapons grade, but death to any reasonably tender cut of meat.
Now back to MAYair. Our final destination being the Island of Cozumel, we had to secure transportation there from the Cancun airport. Options included a one hour bus followed by a ferry to the island or a 20 minute flight in a small plane. The plane was a bit of a splurge but what-the-hell. The flight as scheduled would guarantee our arrival on the island in time to pick up our rental car. The operative words are "as scheduled". The flight was delayed nearly 2 hours which was very frustrating for us and the other two passengers.
The flight crew outnumbered us… 5 of them to 4 of us.
Apparently, a smartphone can provide navigation both on land and in the air.
We missed our rental car connection as Rentadora Isis was closed by the time we landed. No problemo. A phone call rescheduled the pickup to Monday. We caught a taxi and 30 minutes later we were on the east side of the island pulling up to Ventanas al Mar.
https://ventanasalmarcozumel.com
For the next week this is Paradise!… but not for everyone. On the west side of the island is a seemingly endless row of pristine beachside resorts that feature 24/7 restaurants, bottomless margaritas served by attentive "pool boys", and thousands of tourists.
Ventanas is the ONLY resort here on the east side.
Electricity is furnished by a diesel generator. The beach is endless and deserted.
The restaurant next door closes at 7pm. We share this piece of heaven with 32 other guests, most of who were up at 7am and facing east to witness the sunrise.
There is a stiff non-stop breeze from the east that provides our "air conditioning".
The air is saturated with the dense aromatic fragrance of salt and spice. The sound of waves breaking on the cliffs below our room provided a timeless Caribbean melody. Full moon rising in the east was replaced by the morning sun… in between there was nothing but blissful sleep.
Peace Everyone. Pete
PS. Sharing our flight was a fellow longtime Clay County attorney, Kelly McClelland. I love chance encounters.