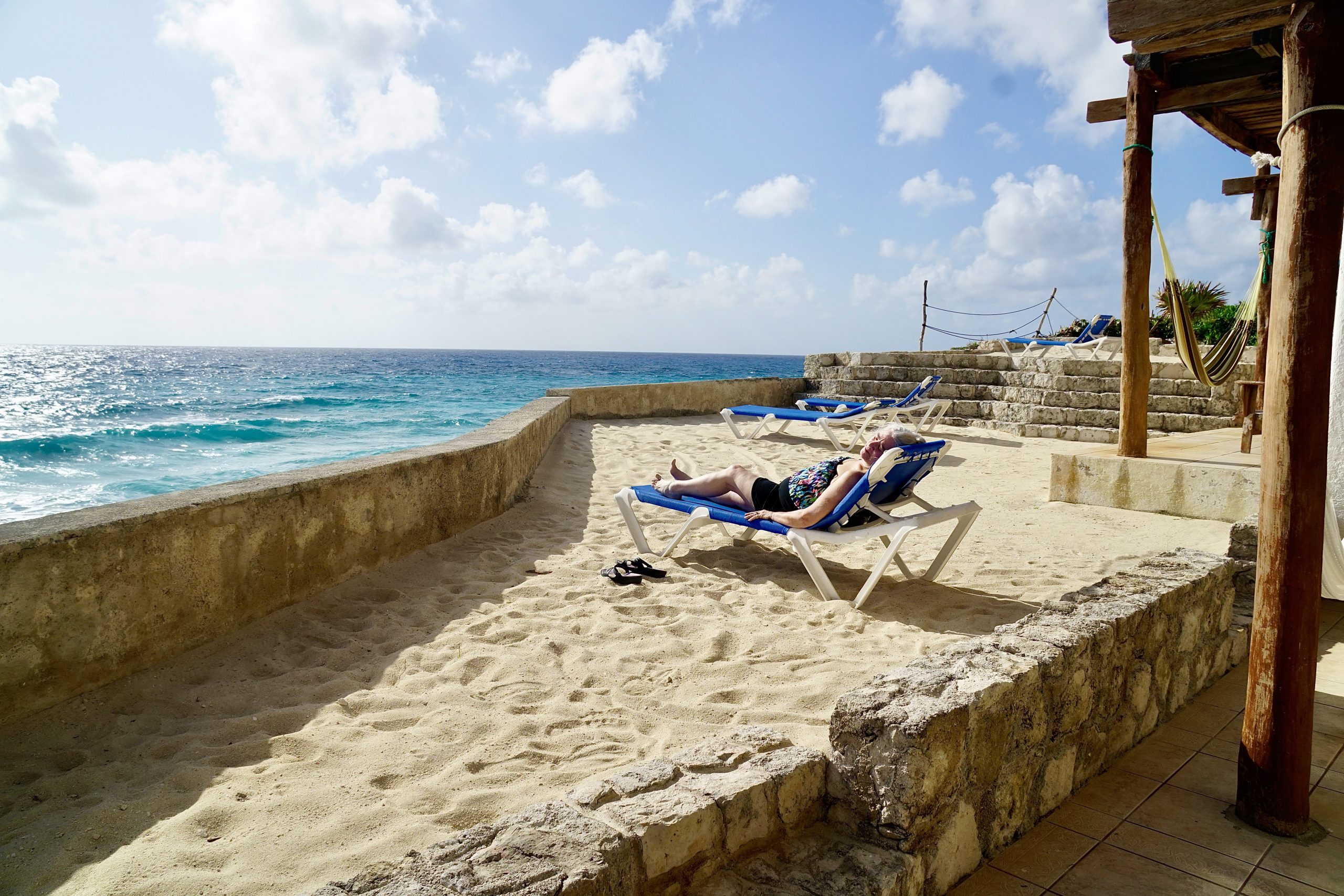 Some days play out like a short story. Sunrise is chapter one, and the epilogue is written by the glow of a full moon. In between are vignettes that are the moments of the day.
Sunday was not a page turner. There were no "white knuckle" experiences. It was just pleasant.
Lounging on the beach.
Sharing the pool with the neighborhood Iguana.
Lunch at "Coconuts", the local "dive" where the Super Bowl champion Kansas City Chiefs are celebrated… along with every State that has ever issued a license plate, every venue that has sold a tee-shirt… and every woman who has worn and then left her thong or bra.
Sunday is the one day each week that there are few (if any) landings by cruise ships. Instead, for the locals it is a day of rest and an invitation to "tailgate" on the shores of the eastern side of the island.
No cares, no worries, no stress, "no te preoccupies"… Just a mouthwatering grilled octopus for dinner.
This is the land of endless Summer… let tomorrow take care of tomorrow.
Peace Everyone. Pete
PS: It has been about 2 months since I last posted my "Thoughts". We have been consumed by the holidays and remained close to home. I have not been idle. Over these weeks I have worked to assemble my travel posts into bound volumes for each of our children, our parents, and us. I have occasionally been asked, "How long have you been a writer?" Honestly, I have never considered myself one.
In compiling my writings and selected pictures I have been surprised by the volume of material. The hard bound books are 12" x 12", and Volumes 1-3 are back from the printer. I am working of Volume 4 and I anticipate that the project will exceed 700 pages. Maybe I am a writer.
PPS: This is not a commercial enterprise. The books are expensive and only worth it as away communicating life as we know it to lives that follow us, as yet unknown.
Pete