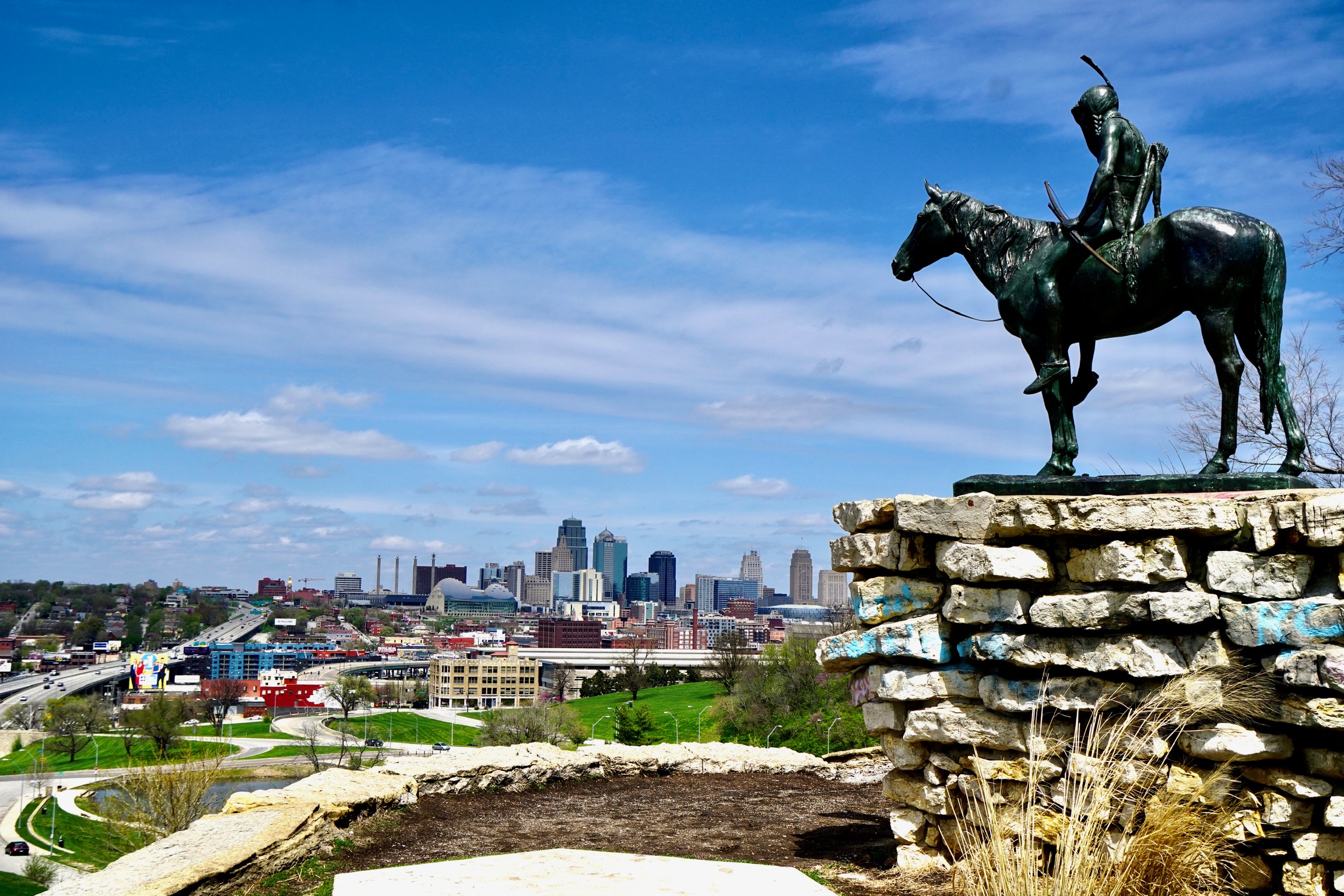 Going to Kansas City:
Fresh out of college in 1974 I was offered a position as an officer with Missouri's State Board of Probation and Parole. I was to be assigned to the urban cores of either St. Louis or Kansas City, my choice. Because I had never been there, I chose Kansas City. This has been the criterion for many of my choices in life. I soon learned that Kansas City is a hidden gem and an underappreciated tourist destination. For the inquisitive it can provide, albeit on a smaller scale, a visitor experience to rival New York City, LA, or Chicago.
Here are some surprising facts: There is a Kansas City in the state of Kansas, but it has only 150,000 inhabitants. THE Kansas City is the largest city in Missouri both by population (492,000) and area (315 square miles). Its boundaries extend into 4 different Missouri counties, while the metropolitan area also includes 2 counties in Kansas. The metro population is over 2 million. KC is larger in area than New York City and Chicago.
Kansas City has over 200 working fountains, more than any city in the world, including Rome.
If one counts non-working fountains, then Rome has over 2,000.
KC features more miles of boulevard than any city in the world except Paris. Indeed, it is called "The Paris of the Plains".
KC has more Barbeque restaurants per capita than in any other city in the world.
Kansas City abounds with statuary.
At its founding, KC was almost named "Possum Trot".
We have been visited by friends from many countries and all parts of the United States. Without exception all have left surprised and impressed with Kansas City's beauty, and its dining, cultural, and entertainment offerings.
The "Armchair Tour of Kansas City" has been a multi-day project. I have driven over 100 miles throughout the metro area and taken hundreds of pictures. To these I have added some of my older images and just a few from the public domain when no other options were available to me. Hours were dedicating to research and writing. This has not been entirely altruistic as it has gotten me out of the house and focused on a positive endeavor. I encourage you to share these with your friends and family.
The "Tour" will be presented in approximately 10 posts that will follow. They will be uploaded every few days. Please sit back and enjoy the city that has been my beloved home for the last 45 years.
Peace Everyone. Pete
PS: If you have not already done so, consider subscribing to my "Thoughts". You will receive an email link whenever a new post is launched. It is free, there is no-spam, and you can unsubscribe at any time.