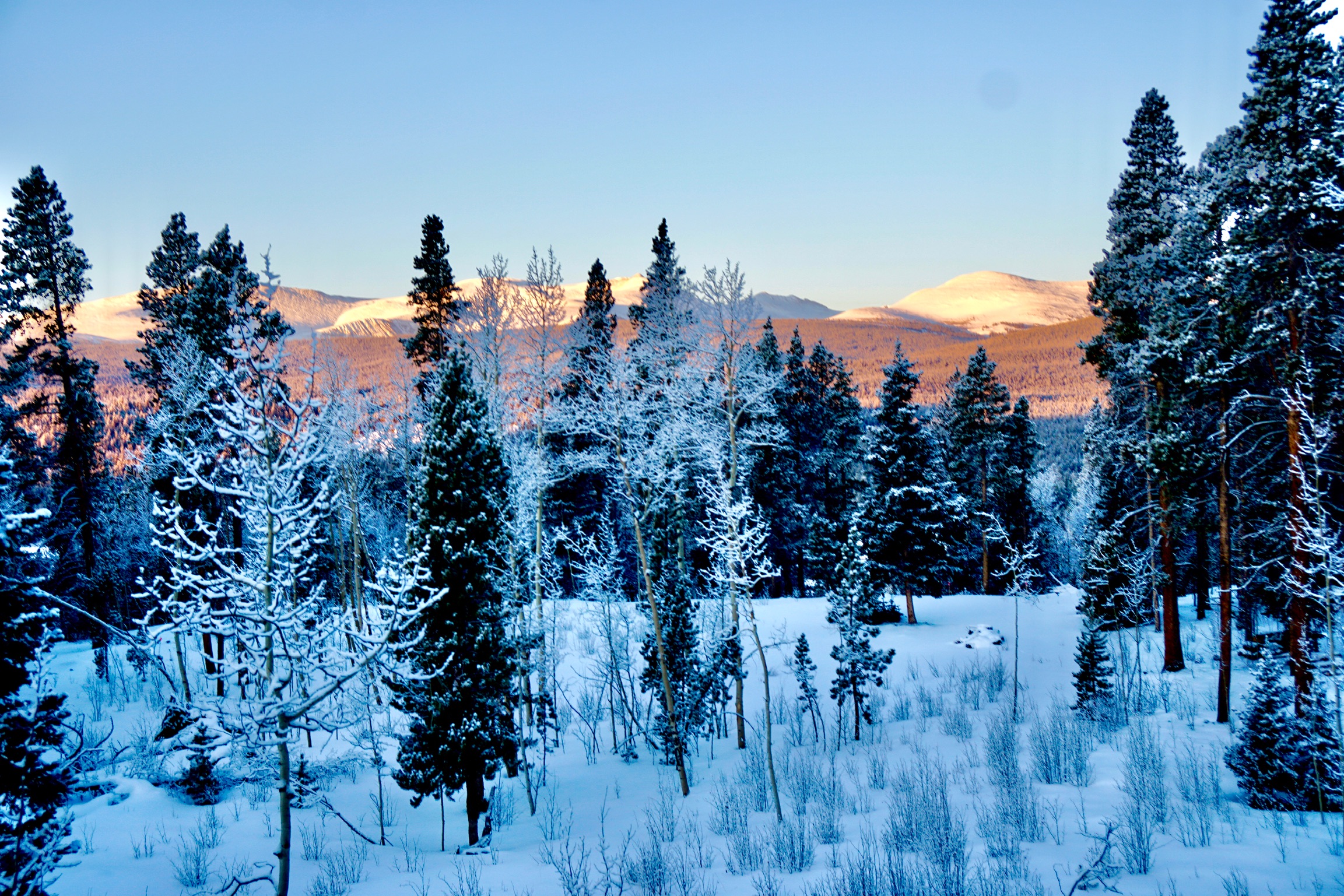 There is a saying, "He can't see the forest for the trees!" It implies that one is unable to see the importance of the "big picture" because of a focus on the (less important) details. Applying that as a metaphor to the challenges in our COVID economy I offer that there is no "forest" (economy) without the "trees" (small business).
We have been at our vacation home in Colorado since shortly after Christmas attending to a myriad of projects while embracing "real winter" at 10,300 feet above sea level. 2 miles to the north of us is the town of Alma with Breckenridge a 20 minute drive over Hoosier Pass. 5 miles south of us lies Fairplay where the nearest services are found. Gas, Prather's Grocery, Ace Hardware, Fairplay Auto Supply, just to name a few.
Fairplay (pop. 800) is the Park County seat of government, a geographically large county (2,211 sq mi) with a population of about 19,000.
As such this surprisingly small county seat features a surprising array of dining and beverage purveyors… some 20 in all. Among our favorites are South Park Brewing (of course!), Java Moose Coffee House and Deli, and Millonzi's Restaurant.
A couple of nights ago I stopped by Millonzi's to purchase a gift certificate. For reasons of COVID safety and our focus upon home projects Christine and I have been absent from the dine-in scene during our current stay. Groceries, outside coffee (32°f with still air and a bright sun is very pleasant!) and a near daily visit to Ace Hardware has defined us.
As I waited for the gift certificates I was struck by the adjustments made in Millonzi's since we were here during warmer weather. The outside dining option that we had enjoyed was of course gone.
A bar that could have seated at least a dozen was arranged for 2 sets of distanced couples.
The tables were well spaced, easily reducing seating to less than a third of former capacity.
We elected to return the following night for an early drink and dinner.
Upon our return we were greeted as old friends and quickly learned that the meticulous attention to detail, the topflight service, and excellent food remained unchanged. No wonder that a film crew was on sight in September to film for a feature of "Restaurant Impossible" which will air on Discovery Plus on January 22nd, and the Food Network in February.
Frank at the bar made an exceptional Manhattan garnished with a candied Hibiscus for me and a perfect G&T for Christine. Dakota, who was to wait upon us later at table, shared her joy and expectation of coming motherhood while Krishna looked on and added to the natural feeling of a family reunion.
Inevitably, conversation turned to the impact of COVID upon them and Millonzi's. The temperature of discourse became more serious by degrees. They were all making it, but the difficulties are very real. Millonzi's has a good carryout trade, but the bread and butter for any restaurant and its staff are patrons at the bar and at table.
In addition to presenting us with an excellent dining experience our evening gave us an insight into the economic pain of the pandemic at full magnification. We were staring at one "tree" instead of just hearing about the "forest" as part of a 2 minute national news update.
The trees are everywhere. They are favorite diversions for us in Kansas City such as Aixois, a neighborhood French restaurant, and the upscale modern American "Restaurant At 1900".
Most folks have such favorites that are locally owned. These establishments do not have the same resources as regional and national "corporate" dining to weather this COVID storm. The storm will pass, however if our favorite "trees" are to survive it is incumbent upon us to care for them as we are able.
We left Millonzi's with the warm glow of having enjoyed excellent food, drink, and a very satisfying evening attended to by a staff that cares. We also left with carryout dinners for the next day… got to take care of the trees.
Peace Everyone. Pete