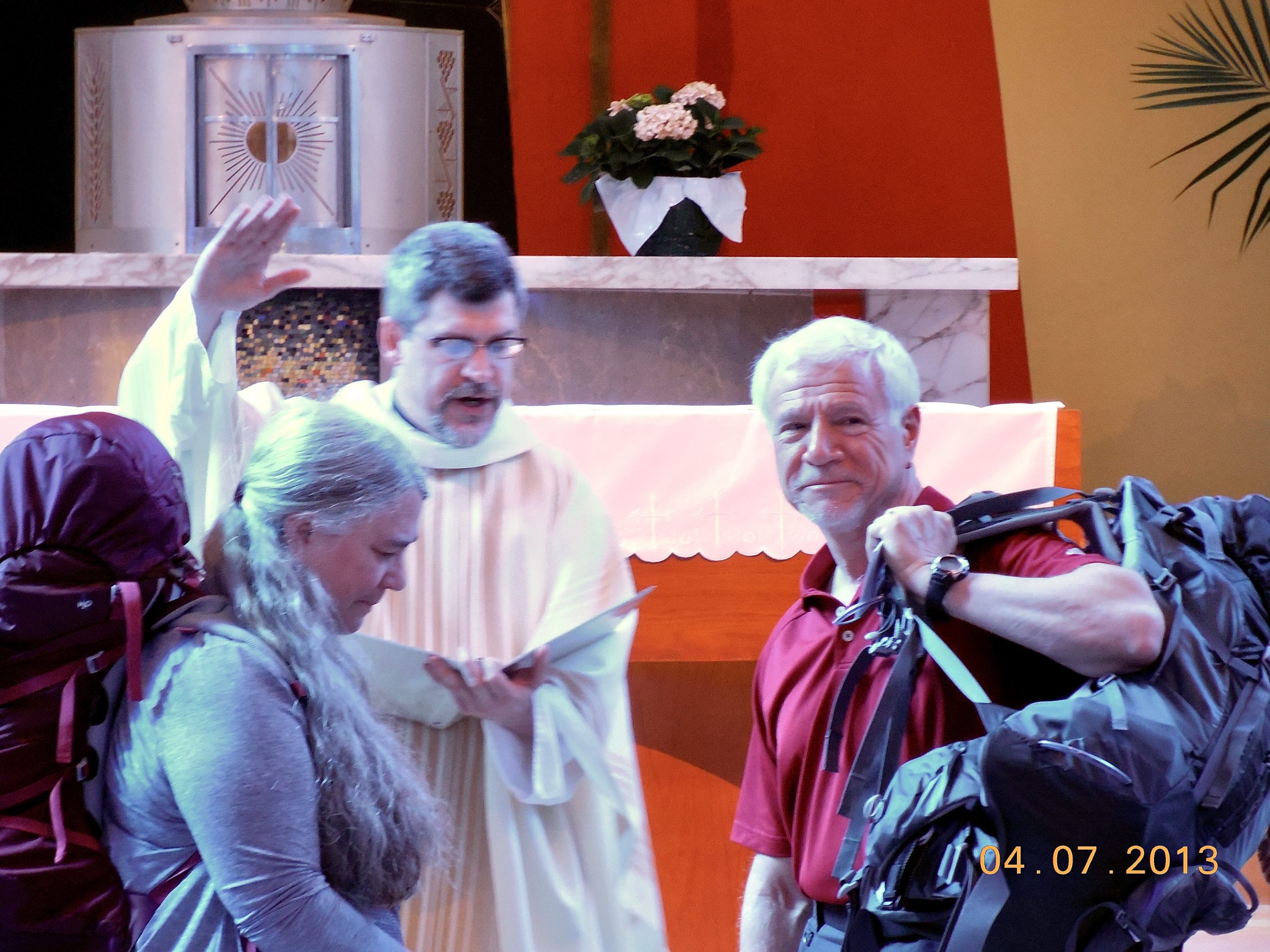 Retirement lay 2 years in our future. In a sense we had already begun testing those waters. In 2005 we spent a month wandering through England, Scotland, and Wales. 2010 saw us spending the entire Summer on the road bicycling 5,000 miles from northwest Washington State to Key West Florida. What lay before us was 6 weeks crossing the Iberian Peninsula on foot. It was not a vacation, not yet retirement… for me it was a "bucket list" item. I was to learn that for Christine it was something deeper.
We each had the good fortune to have reliable people to entrust with our professional responsibilities. For me it was Susie Kelso, the finest administrative assistant that an attorney could ever ask for.
She would make sure that I had a law and mediation practice to return to. For Christine it was Bridget Long. Bridget had been Christine's Assistant Director for nearly 20 years. Christine founded Northland Dependency Services in 1992. She had grown the firm into 6 offices with 30 full and part-time employees supervising nearly 4,000 offenders sentenced by the Courts to probation, community service, and/or various related programs. Christine was professionally tired. She sought peace from the Camino, answers to questions that she did not know how to ask. We shared the outward journey, but Christine also traveled an inner path.
Historically the Camino is a religious pilgrimage that dates to the 9th Century, one of the three great destinations in the Christian tradition: Jerusalem, Rome, and Santiago. The various routes started in virtually every major city in Europe.
The route that we would pursue, the French Route, followed ancient Roman trade roads from north of the Pyrenees Mountains in France to Santiago near Spain's Atlantic coast. There were bridges and sections of road that we traversed dating to the time of Christ.
The Camino's Medieval prominence had waned to near obscurity by the mid-Twentieth Century when only a few hundred pilgrims completed the journey each year.
The 1957 publication of Irishman Walter Starkie's book "The Road to Santiago" has been cited as one trigger for the resurgence of interest in the Camino among Europeans. Yet pilgrim numbers remained small into the 1980's. In 1987 the Camino received recognition as a UNESCO World Heritage Site, a year that fewer than 3,000 made the journey. Further interest was ignited by Paulo Coelho's 1987 semi-autobiographical book, "The Pilgrimage", which has been translated into 40 languages. By the year 2000 Pilgrim numbers exploded (55,000). In 2013 we would count ourselves among over 200,000 completing the journey into Santiago, 8,000 of which were Americans.
It is unlikely that religious zeal accounts for the ever growing popularity of this pilgrimage (350,000 in 2019), given that church attendance continues a long pattern of decline. Perhaps it is a longing for adventure. Perhaps a search for a deeply personal spiritual experience. We counted ourselves among those in both categories.
At the time we regularly attended Catholic Mass at St. Francis Xavier Parish in Kansas City. The Jesuit led parish had been our Faith Community since 1977.
It had embraced us in our marriage, baptized our children, educated them, confirmed them,… and even cried with us at the passing of our granddaughter. On April 5, 2013 we were invited to stand before the congregation and receive a special blessing.
Father Bill was familiar with the requirements of the pilgrimage and asked that the official seal of the Parish be the first "sello" entered into the record of the "credencials" of our journey.
Here is the blessing that he and the congregation bestowed upon us:
"Pete and Christine, we stamp your credentials with the seal of St. Francis Xavier Church, your parish home. We pray that you come back home to us safely. And we bless your packs with holy water, the water we use to baptize babies and adults and to bless ourselves and remind us that we belong to God. And now we bless you. Congregation, please extend your hands in blessing:
Good and gracious God, you are the One who is always with us in all our travels. Be with Pete and Christine on this journey. May every mile they walk bring them closer to You, to one another, and to all God's people. Give them open eyes and open hearts to receive everyone and everything they will encounter. Give them good health and good humor, and courage and strength to meet all and every difficulty. Bring them back to us safely and help them to share with us what they learn on The Way.
We ask this in the name of Jesus Christ, our brother and friend. ¡Buen Camino!" (Under his breath Father added, "And I wish that I was going too.")
And so it was that our Camino did not begin in France or in Spain, but in Kansas City, Missouri.
Peace Everyone. Pete
Next: Part 4, Departure