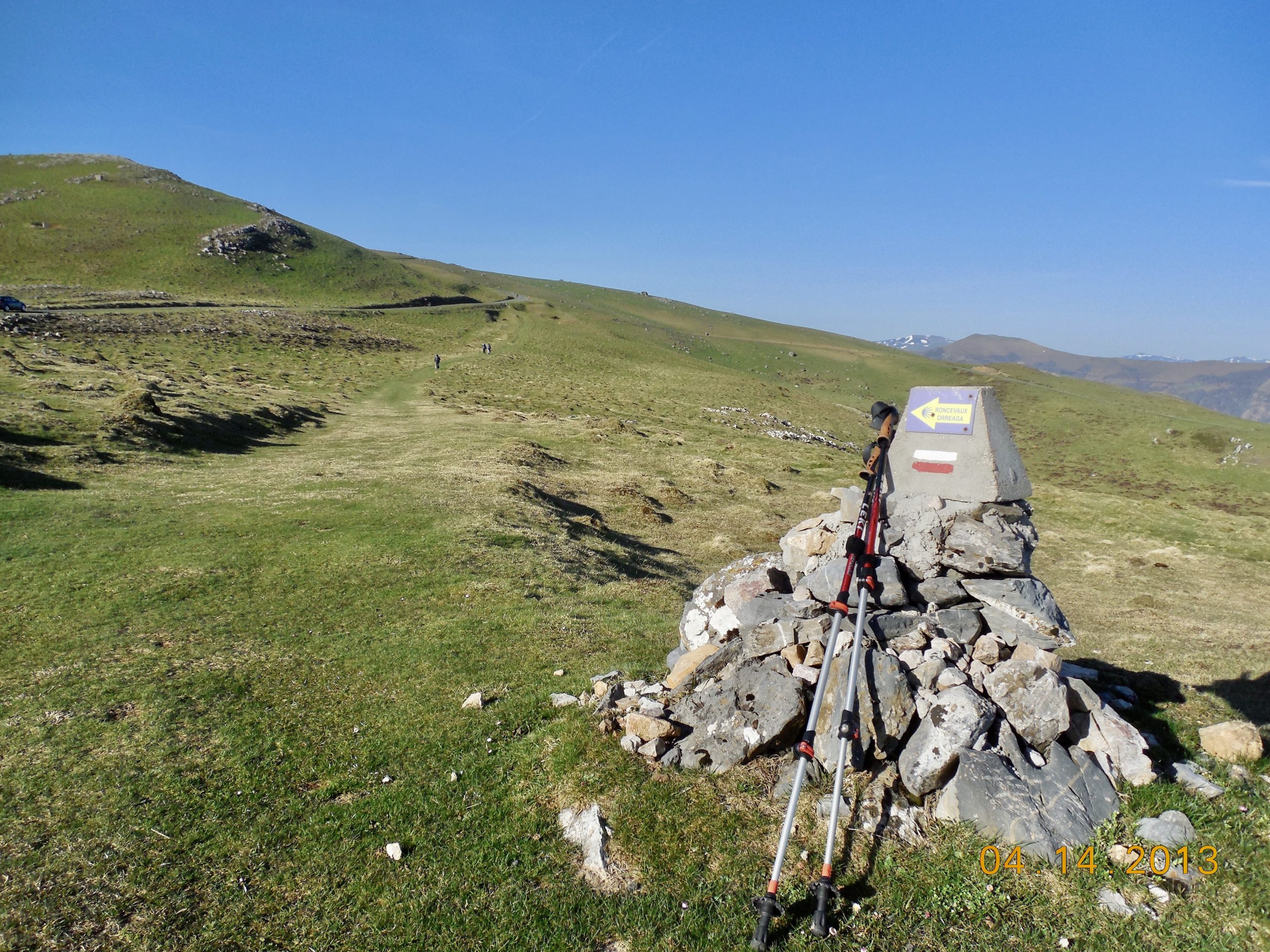 Written at Villamayor de Monjardin, Spain, April 20, 2013.
Yesterday morning in Estella as the Peregrinos in our Albergue began to stir for the dawn departure onto the Camino, I became aware of the voice of frustration. The words were German, but the exasperation behind those words needed no translation. I regret that I never learned his name, but the young man from Germany and I had exchanged greetings on a number of occasions. He spoke a little English, and I a little German. He is a big man… actually, a VERY big man. At more than 6′ 6″ tall, and well over 300 pounds he reminded me of a downsized version of Andre The Giant. For this note I will refer to him as "Andre".
Andre sat at the edge of his bed in a losing effort to zip the leg onto his convertible pants. His frustration was many faceted as his fingers were too large, the zipper pull too small, and his knee too swollen. The pain in his knee and his frustration were clearly visible in the horizontal set of his brow, eyes, and lips. Christine moved to his aid and in short order had secured the miscreant pant leg.
Andre's look of frustration quickly transformed to one of relief as he smiled at my wife and said, "Danke, Mutter!" (Thanks, Mother). Continuing in German he went on to say that he was leaving the Camino for home. Pointing to his knee (which I had observed to bear the scars of surgery), the pain in his eyes migrated from physical to emotional.
Our Albergue dorm room was shared by 15 other Peregrinos who were in various stages of pre-departure preparation. Motion stopped as Andre's sadness spread through the room. This became personal for each of us.
Throughout the day Andre's departure from the Camino was on the lips of the Pilgrims and weighed heavily on our hearts. I know that there have been and will be others to prematurely leave the Camino, but actually seeing the moment of despair is different. I hope for Andre that the Camino continues in his heart, just as he is remembered in ours.
Love to you all. Have fun, Do good, and Be safe. Buen Camino.
Pete (and Chris)