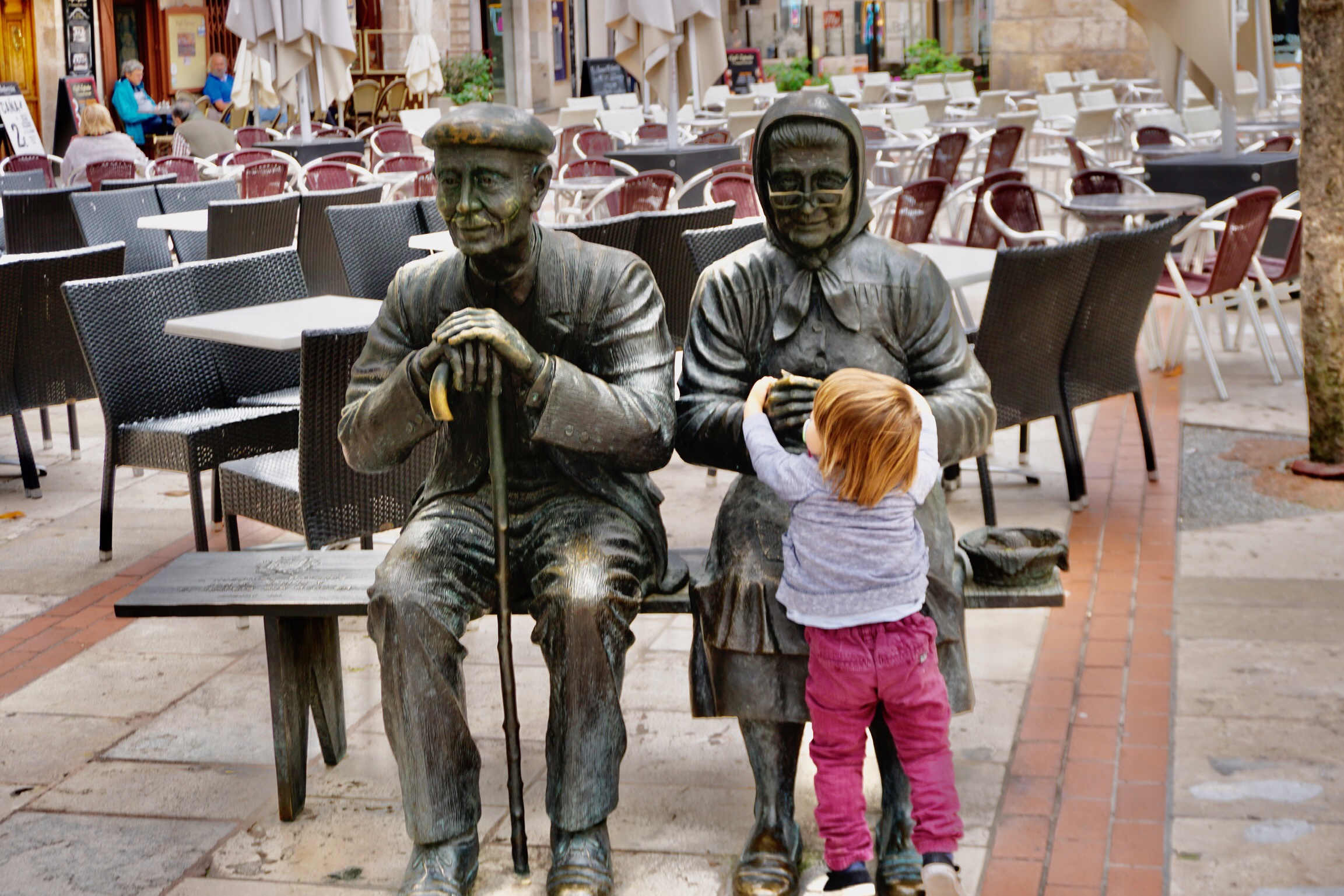 October 27, 2022. At Burgos, Spain.
Dear Christine. Do you remember years ago in Florence Italy learning of a psychological condition occurring in individuals overwhelmed by the art and antiquity they have been exposed to? It is called Stendhal's syndrome, or more commonly "Florence syndrome".
I think that I am on the verge of becoming a victim, but in my case it's from the overwhelming saturation of religious objects and art. Perhaps in my case it should be called St. Stendhal's syndrome, aka, "Burgos syndrome".
The cathedral at Leon was impressive. However, it is a distant second to the size, scope, and content of the Burgos cathedral.
Moreover, Burgos is absolutely choked with ancient churches. Throw a stone and you are virtually assured of hitting one.
Today, I visited the Monasterio de las Huelgas, a Cistercian convent that has been in operation since the 12th century. There are still at least 30 nuns in residence along with their assistants. It contains a royal pantheon that extends through three large chambers and houses the earthly remains of 33 kings, queens, princes, and princesses.
Until the Council of Trent (1545-1563) the Abbess heard confessions, granted absolution, and may have performed other sacraments.
Unfortunately, photographs were not allowed and access was only given as a member of a Spanish language only tour. You'll have to take my word for it that the art and religious objects, many dating to the 12th century and earlier, are spectacular and in a state of remarkable preservation. I was allowed to take a picture of the outside and one in the cloister.
Many of the rooms featured massive boards of oak flooring polished to a mirror gloss. The flooring alone was worth the visit and dates to the 1500s. The surface was irregular given the hundreds of years of foot traffic. We walked those floors.
Next I visited the church of Saint Nicholas, patron of Burgos. Again, an incredible collection of sacred artifacts.
Then there was yet another… this time the church and museum of St. Esteban.
As you can see, I am limiting the number of pictures. There are just too many.
Finally, I spent hours within the cathedral, spread between a morning and a separate afternoon visit. Here are just a few notable pictures. A person could spend days wandering from chapel to chapel and museum chamber to museum chamber.
If you want to do a deep dive and refresh your recollection, here is a link to my reflections and photographs from our visit in 2013: https://mediationkc.com/2021/08/25/part-23-burgos-and-our-difficult-conversation/
The cathedral provided an excellent app by which one can view many of the features of the cathedral and listen to an English narrative;
https://apps.apple.com/us/app/visit-burgos-cathedral/id1519659103
I walked over 20,000 steps today, and I was not even "on the Camino".
Burgos has wonderful pedestrian avenues,
… sculptures that make one laugh,
… hundreds of bars, cafés, and restaurants.
I had a morcilla bocadillo (blood sausage sandwich) at lunch, and tapas for dinner. I'm beginning to feel a desperate need for vegetables!
I'm still chewing on how best to respond to your question. It deserves an honest and well thought out answer. I did get replies today from both messages that I sent the other day.
Sleep well. I'm excited to give you a call tomorrow and know that we are seeing the sun from roughly the same angle.
Love, Me.