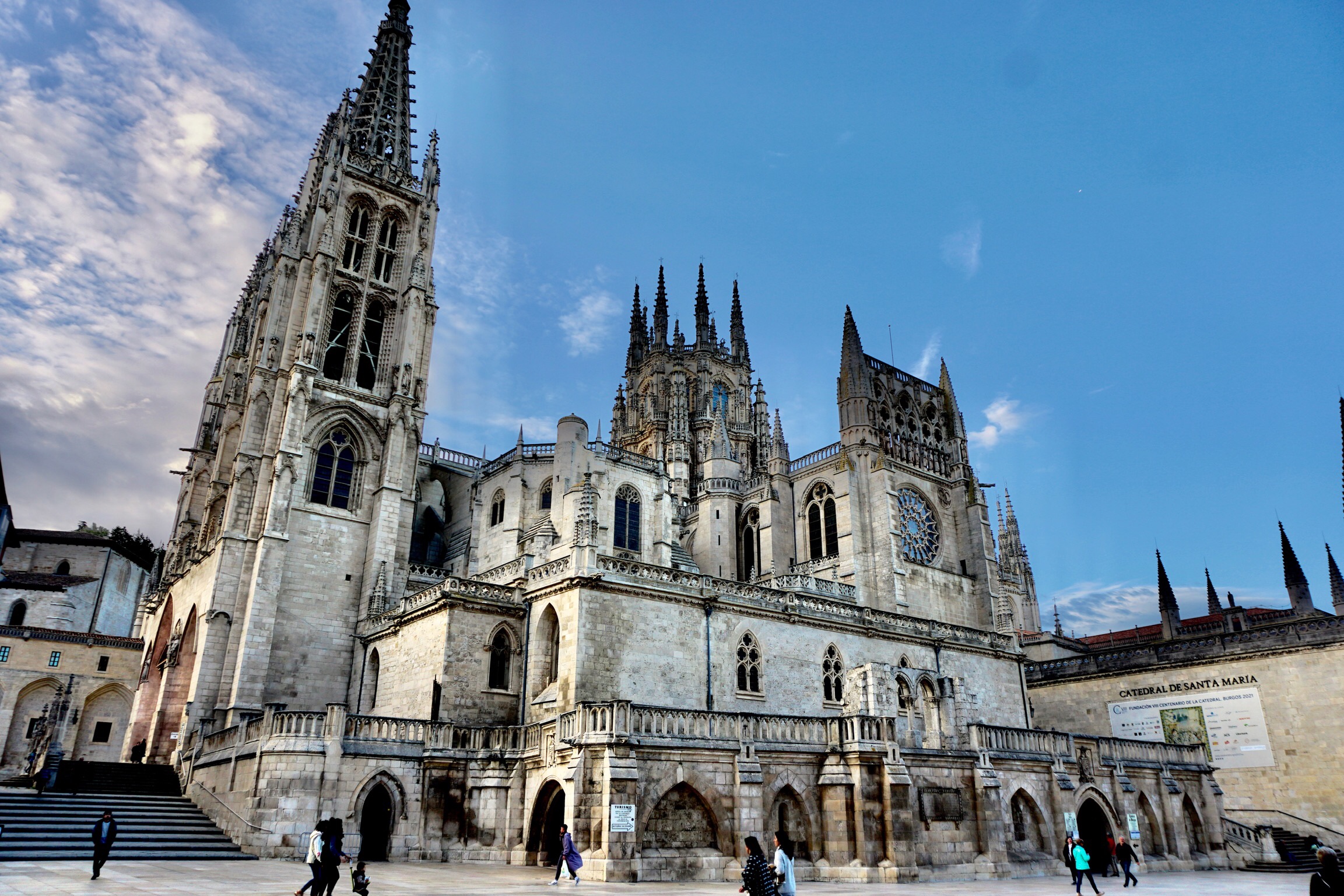 October 26, 2022. At Burgos, Spain.
Dear Christine. The day has finally arrived and you are on a plane for Europe! Tomorrow we will find ourselves in the same time zone. There are still 10 days before we'll be together but being on the same side of the ocean is a big step in that direction.
I arrived in Burgos this afternoon by train. The hotel is just as charming as I recall from nine years ago.
It is located on the Camino, which passes directly under my balcony, and is one of the oldest in the city having first opened its doors in 1904. At just over €50 a night it's a real bargain.
My first order of business was to get some laundry done. The small coin operated laundromat was only two blocks away. Apparently, washing dogs in the machines is prohibited.
That task accomplished, I found a nice outdoor restaurant to enjoy an excellent pizza, a couple of beers, and a café con leche.
Three English speaking pilgrims, probably in their late 40s, were seated near me discussing their experiences on the Camino. One periodically met my eye. As they stood to leave I extended the common greeting, "Buen Camino!". The gentleman replied, "Gracias!" to which I responded with "You're welcome, I'm American." I have been wearing my beret in the evenings and the gentleman assumed I was Spanish or French. We had a good laugh.
Remember when we first began traveling in Europe in the early 80's? It was so easy to pick out Americans. The sneakers, T-shirts, jeans, ball caps… There were so many "tells". It's no longer that way. American and Western European styles have blended to make nationality indistinguishable by sight alone.
Today alone I saw Harvard, Yale, and Marshall University sweaters all worn by Europeans. The same with Carhartt, Vans, and any number of other popular brands seen just as often on the streets of America as here on the streets of Spain.
However, it is easy to distinguish Camino pilgrims. It's the shoes, the zip off pants, the haggard look that hints at near homelessness yet is contrasted with joy in the eyes and a smile on the lips. As I watched pilgrims walking interspersed among locals I found myself wishing to return again to the Camino. It would be such a joy to share this with Peter, our daughters, and/or our grandchildren.
I thought the evening beauty of Leon could not be beat, but after tonight I'm picking Burgos.
See you in my dreams. Love, Me.
PS. Dear Liz S. If you thought that the title to this post was meant as wordplay, congratulations! You know me well!