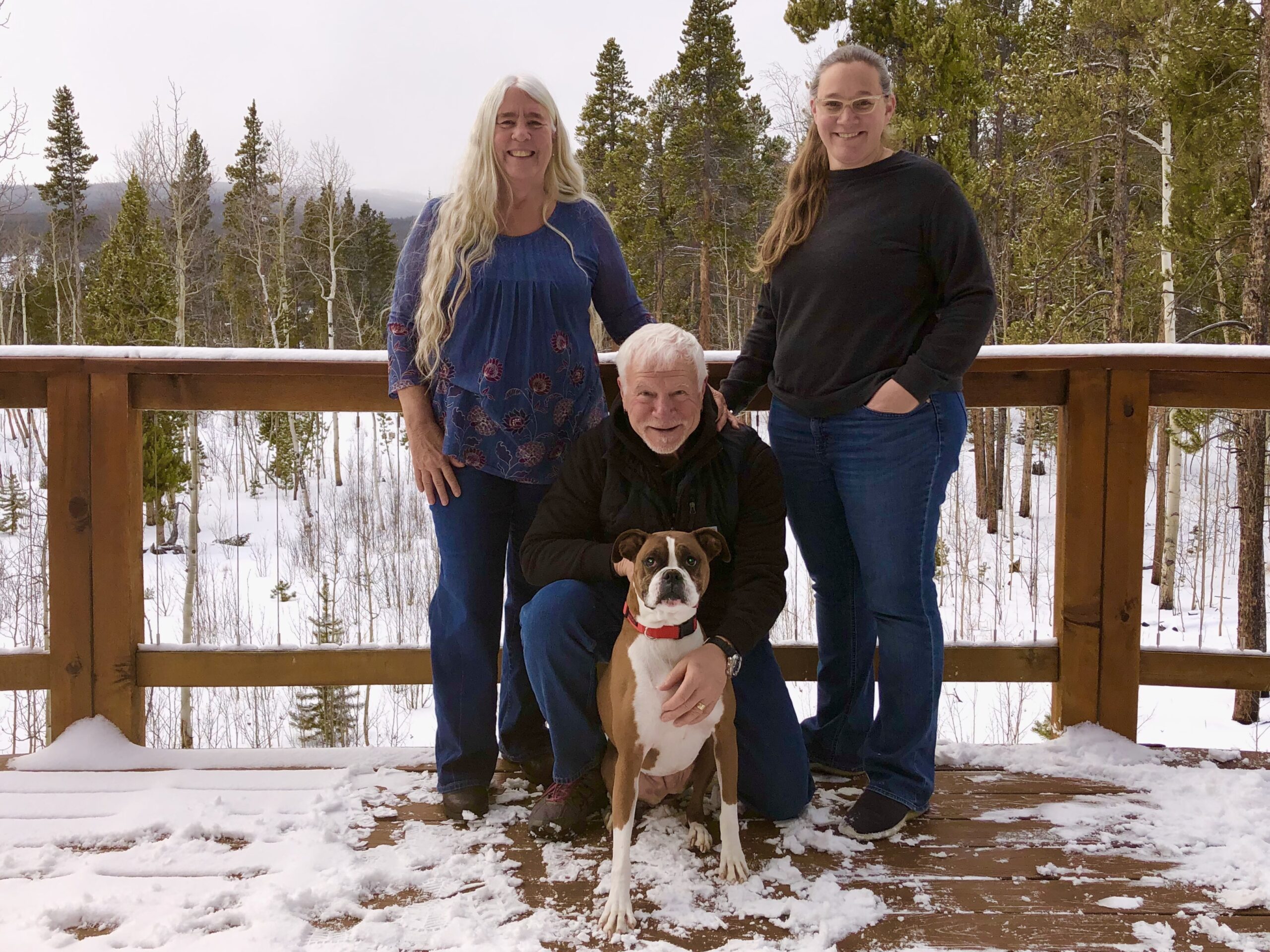 Dear Friends and Family. We wish you a Very Happy, Safe, and Healthy New Year. In these pictures with Christine and me are our daughter Alexis and Pax "the Wonder Dog".

Alexis is with her three children (left to right), Kane, and twins Paisley and Phoenix.

We celebrated an early afternoon New Years Eve dinner at the nearby South Park Saloon in Alma Colorado, the highest in North America (10,580ft/3,225m).

Peace Everyone, Pete
PS. I know that I still owe at least one final post from our recent trip to South America. I will get to it. Life has been quite busy since we returned to Kansas City. I have initiated the process of undergoing DBS surgery for my lifelong essential tremors. I arrived at the decision to pursue this course of treatment during my hike in Portugal and Spain. The following link has the details.
https://mediationkc.com/2022/10/28/the-decision/
I have now met with the chief neurologist at the University of Kansas Medical Center, the neurosurgeon, and I have no less than nine future appointments which include two scheduled surgeries. The third surgery has not yet been scheduled. Much of this will occur beginning in late May after we have returned from our three week hike from the west coast of England to its east coast along Hadrian's Wall, followed by three weeks of us piloting a 62 foot narrow boat on England's canals. Please keep me in your thoughts. Pete