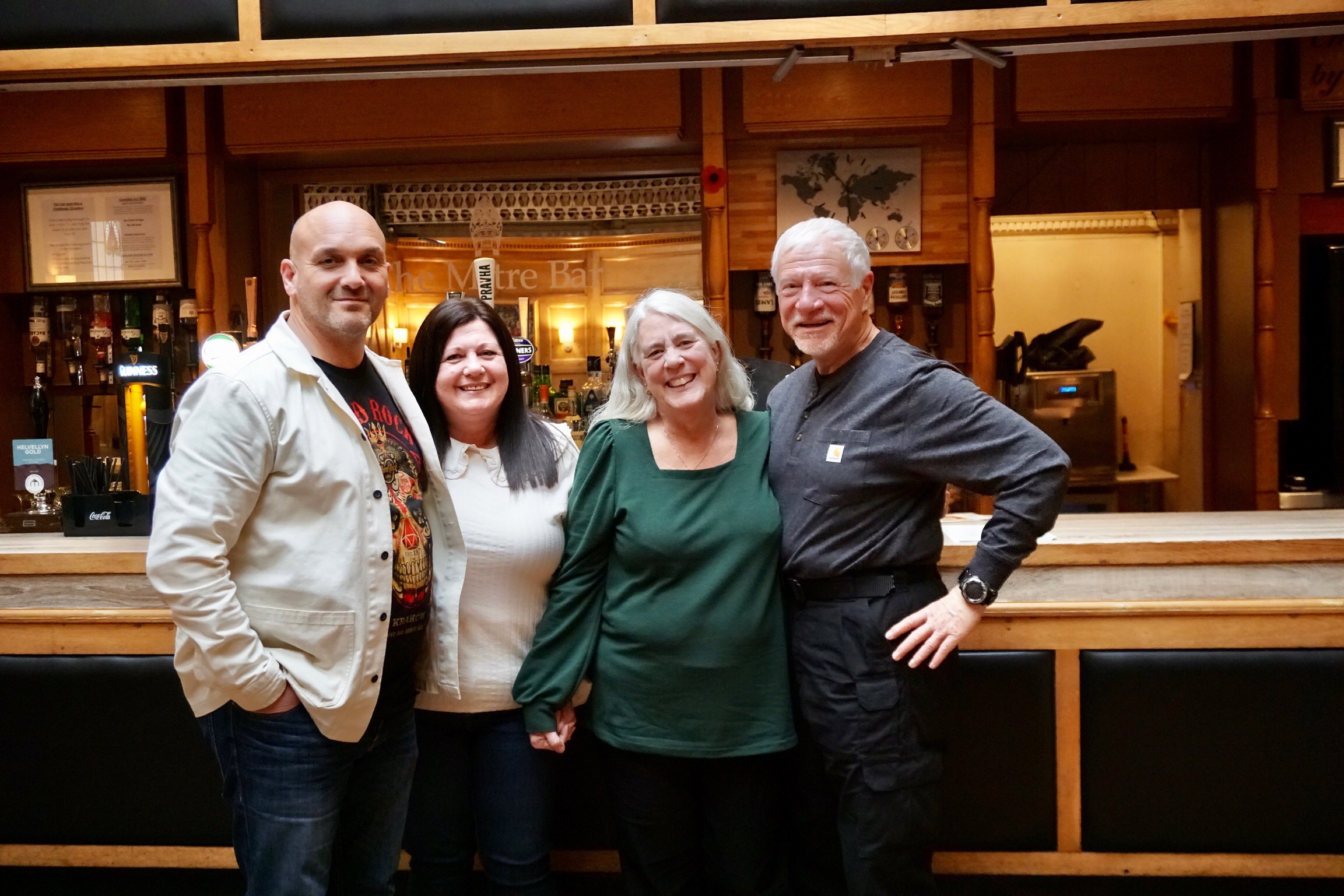 Written March 26, 2023 at Carlisle, England.
A good day. No rain, just cold.
Breakfast was "Full English".
Confirmed 8AM transportation arrangements for the morning to Bowness-on-Solway in Cumbria. It is on the west coast of England, 15 miles from Carlisle. This will begin my eastward hike along Hadrian's Wall.
I revisited Carlisle Cathedral, this time with Christine.
We visited Carlisle Castle.
The 12th Century fortress was used as recently as 1918 as a training camp for British troops in World War I. It still houses a British military museum.
Garry and Kathleen Clifford drove down from Glasgow and spent a wonderful afternoon and evening with us.
What a joy to reconnecting!
A Very Good Day. Peace Everyone. Pete