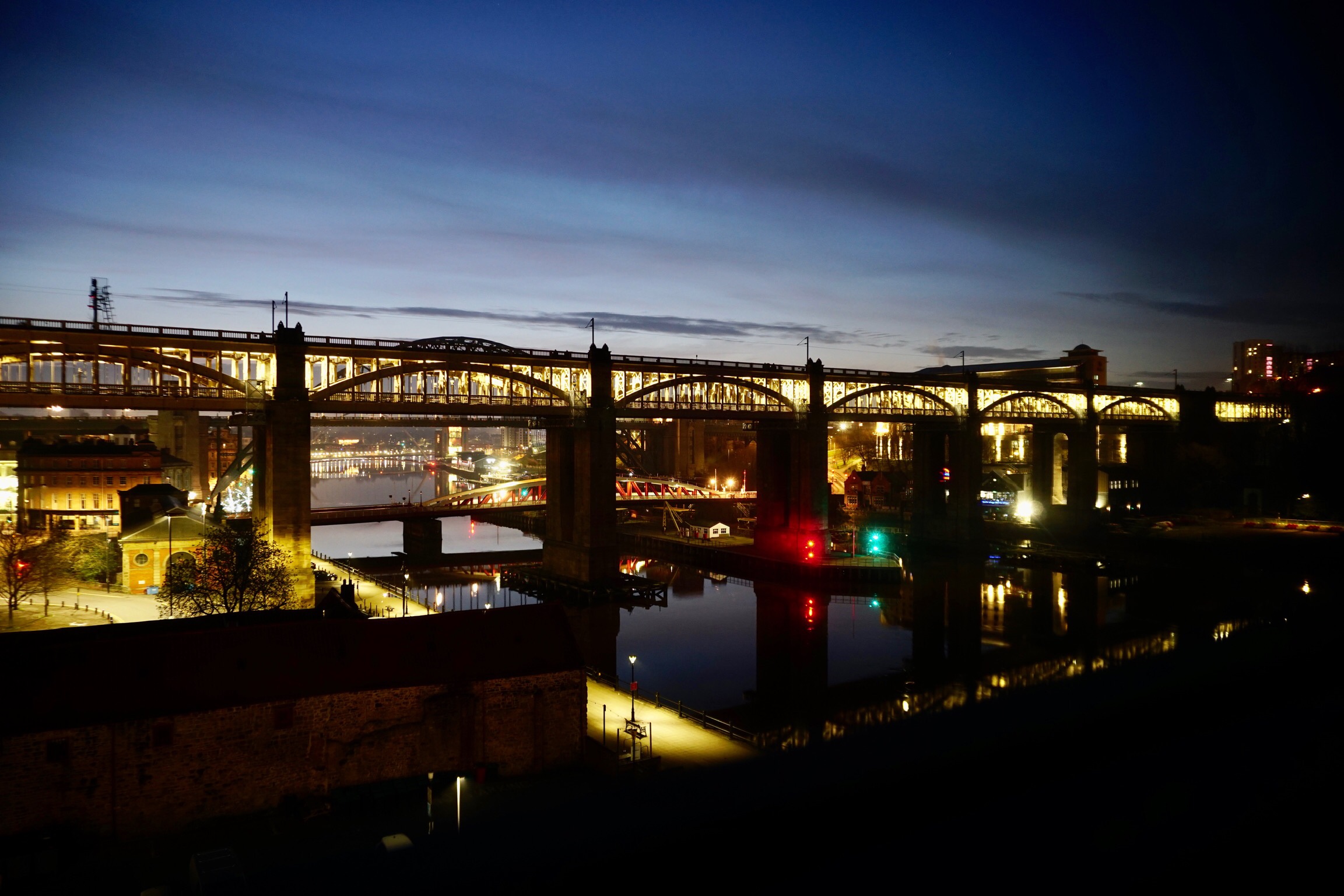 Written April 8, 2023, at Newcastle upon Tyne, England.
"It Is Finished". These are words of gravitas spoken 2000 years ago. It seems appropriate to recall them on Easter weekend. They are also an expression that captured my heart upon reaching Wallsend.
My planning for the hike along Hadrian's Wall began last summer. Unlike the Camino, lodgings along the route are few and often far between. Reservations were a necessity. Unlike the Camino, there is not an elaborate infrastructure for the "pilgrim" nor is there an overt spiritual component. I enjoyed meeting wonderful people but few were embracing the same experience. I usually walked in solitude. The weather was a daily roll of the dice.
Walking Hadrian's Wall was a satisfying accomplishment. It was physical, putting me in touch with my aging body . It was historical, putting me in touch with a once great empire. It also reinforced my affection for the United Kingdom and its people.
Today I was rewarded with more of those connections.
John and Michelle from Glasgow have been walking "The Wall" in sections, a few days each time. This was their final day.
We shared the path for a few miles and found that we had much in common. I expressed my regret that Christine was not present to make it a foursome. A few minutes later and there she was!
Christine had transported ahead to our hotel, but as the room was not ready she decided to walk back to meet me. It was perfect!
John and Michelle continued on as I stopped for lunch with Christine. After lunch I walked the additional 4 miles to Wallsend. An Uber returned me to the hotel.
Hotel management upgraded our room at no additional charge.
In our hotel room was a small gift and a personal card of congratulations.
There was another card that set out an Easter Egg "treasure hunt". The answer to each riddle led to a plastic Easter Egg, each containing a small gift.
We were so touched by these gestures that we sought out the thoughtful architect. Her name is Charlotte.
She does not do this for every room or customer, just those who she senses would be appreciative; families with small children, foreign guests, and those who otherwise qualify as non-typical travelers.
Christine and I enjoyed evening drinks in the spacious hotel lounge. This evening it was haven for a younger "trendy" crowd. Techno music with a heavy beat played courtesy of an attractive young lady who expertly manipulated the soundboard. I watched customers and staff stride back and forth across the room. Unconsciously, they kept step with the beat. It was fun to watch. As we left I decided to bring this to the attention of the DJ. "Do you know how much power you hold over these people?" She laughed as I explained, but there was something in her eye that hinted she would soon begin experimenting. This was Annabelle. She is a lawyer and she finds joy in her evening alter ego.
We will be in Newcastle, a city of 320,000, for the next three days. Along with resting my legs, I intend to rest my "pen". We will then spend three days in Liverpool before taking charge of our narrowboat in Middlewich.
Thank you for being a part of this journey. Stay tuned.
Peace Everyone. Pete