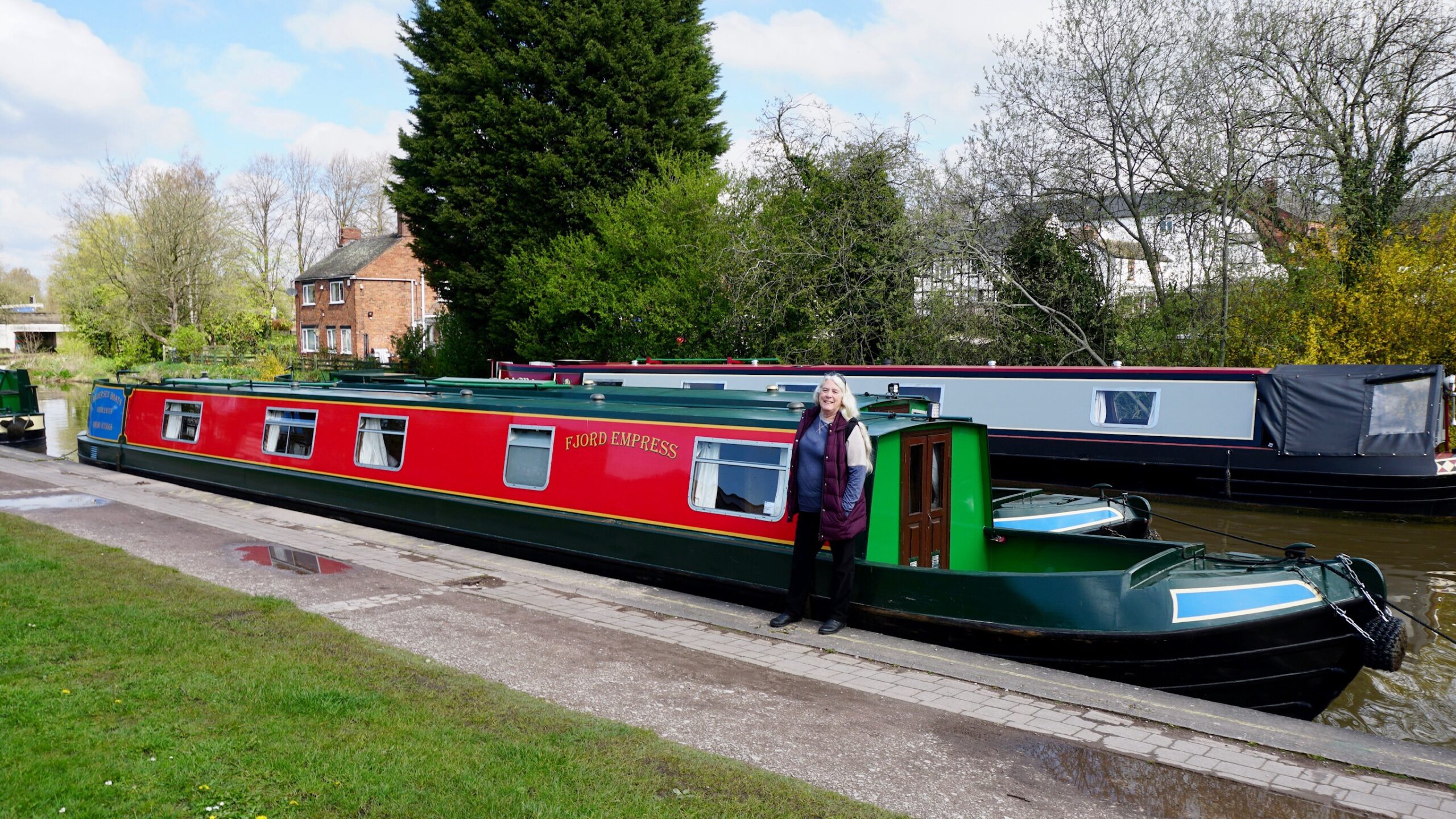 Written April 15, 2023, at Middlewich, England.
Our first of two full days in Middlewich opened with breakfast at our lodging, The Boar's Head Inn.
This is a classic English pub that does excellent service as a traveler's Inn. It is simple, clean, comfortable, and very reasonably priced. Our hostess, Liz, is a delight and to our surprise she has been following our travels through my website.
Most of our breakfasts over the last 3 1/2 weeks have by choice been a lighter fare. I decided to go all out this morning by ordering mine "full English".
After breakfast we walked down to the Andersen Boats yard where Christine posed in front of the vessel we will take charge of on Monday, the 62 foot long Fjord Empress.
We also spoke with owner, Pauline, arranging for an early orientation and departure.
Christine and I walked about a mile down the Trent & Mersey Canal which we will soon be traveling. It was a like walking down a 2019 "Memory Lane". The canal and locks were active and we took the opportunity to lend a hand and refresh our recollections on lock operations.
We also stopped by the well-maintained 12th century church, St. Michael and All Angels. The town itself dates at least as far back as Roman times when it was one of the largest salt producers for the Empire in Britain. In 2019 I wrote a detailed post about the church: St. Michael and All Angels Church.
Wendy & Pat arrive in Middlewich around noon tomorrow. We will be doing some grocery shopping to provision the boat and later enjoy the British tradition of eating an afternoon "Sunday Roast".
Peace Everyone. Pete