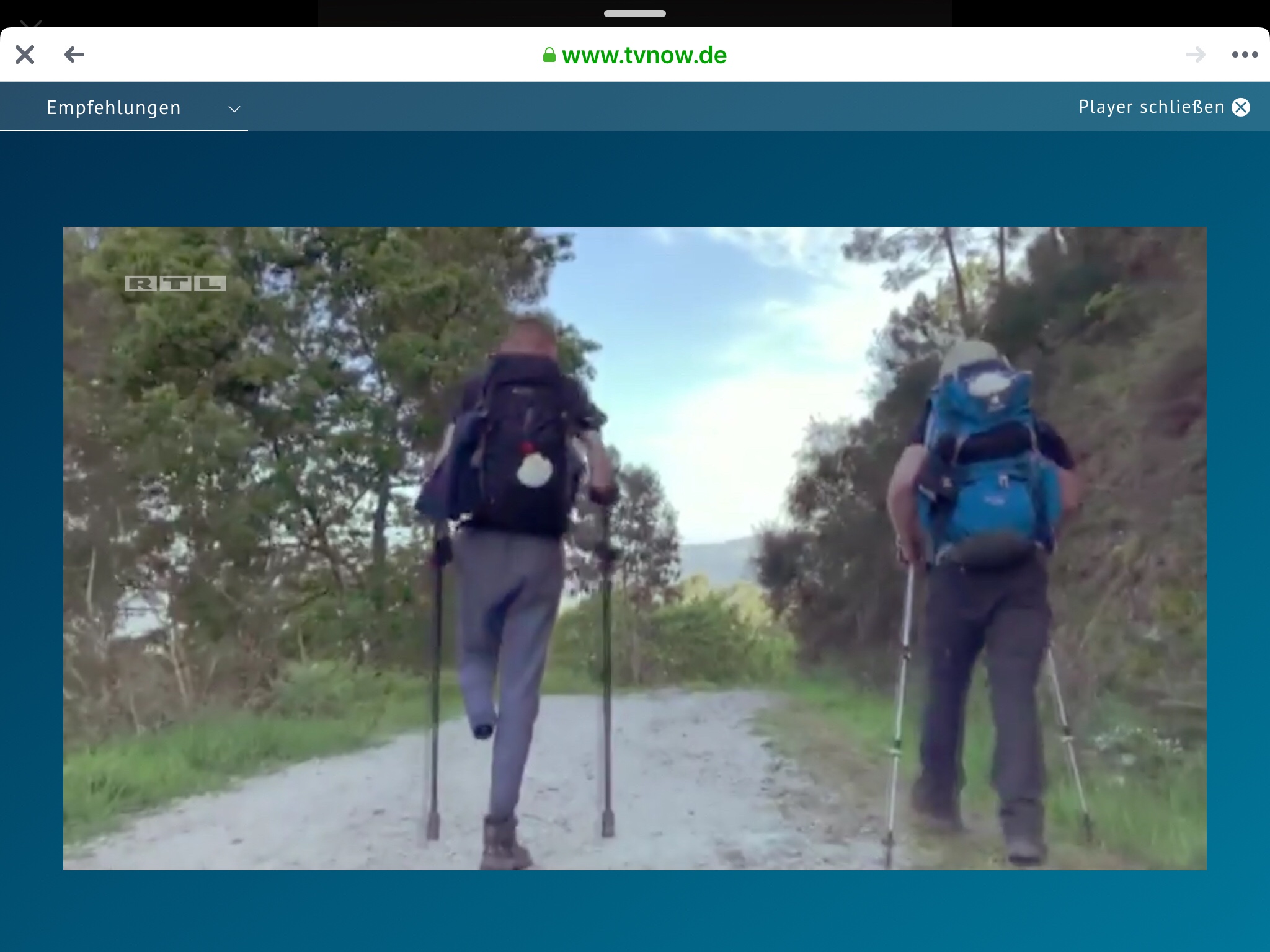 Many of you are aware that this last Spring Christine and I spent 3 months in Europe. That journey included an eleven day 250km hike from Porto Portugal to Santiago Spain. This was the Portuguese route of the Camino de Santiago. On April 27th we encountered a number of memorable German pilgrims who were also walking the Camino. There was physician Reiner Vogt and his wife Ina Massing. Ina manages a firm specializing in manufacturing and fitting prosthetic limbs. Faris Abu-Naaj is an internet expert who had rescued his health by losing nearly 200 pounds. A month after we met Faris he would lead a group of people struggling with obesity on a 100km Camino pilgrimage. Stanislaw Mowinski is a German citizen originally from Poland. Each of these good people became dear to us in the span of an afternoon.
We were joined later that evening by Grzegorz Polakiewicz from Poland. "Greg", an intensely spiritual young man and a stranger to all of us, spoke no German. He is an amputee who was walking his second Camino with one leg, carrying his backpack, assisted only by his two crutches. Discussions at table that evening, interpreted by "Stanley", resulted in a proposal for Greg to travel to Germany where Ina and Reiner would arrange for him to receive a prosthetic leg and the physical therapy necessary to use it. I would have called this encounter an amazing coincidence, but I was continually reminded during our journey, "In life there are no coincidences".
"The Rest of the Story": I have remained in contact with all of these folks through Facebook. Last week I received a link from Ina to a story broadcast on a German television program, something like our "60 Minutes". Initially, the link would not work until I redirected my browser to a German IP address. As the program played out it featured Greg's arrival in Germany, his fitting of a prosthetic leg, courtesy of Ina and Reiner, and the physical therapy necessary for its use. I captured some screenshots from the program that I share with you.
It is worth remembering that every miracle has two parts… that it occurred, and more importantly that it was noticed. "Greg" noticed, and so did I.
Peace Everyone. Pete
PS: Christine and I are back on the road again. We will be traveling to Canada and the New England States over the course of the next 5 weeks.