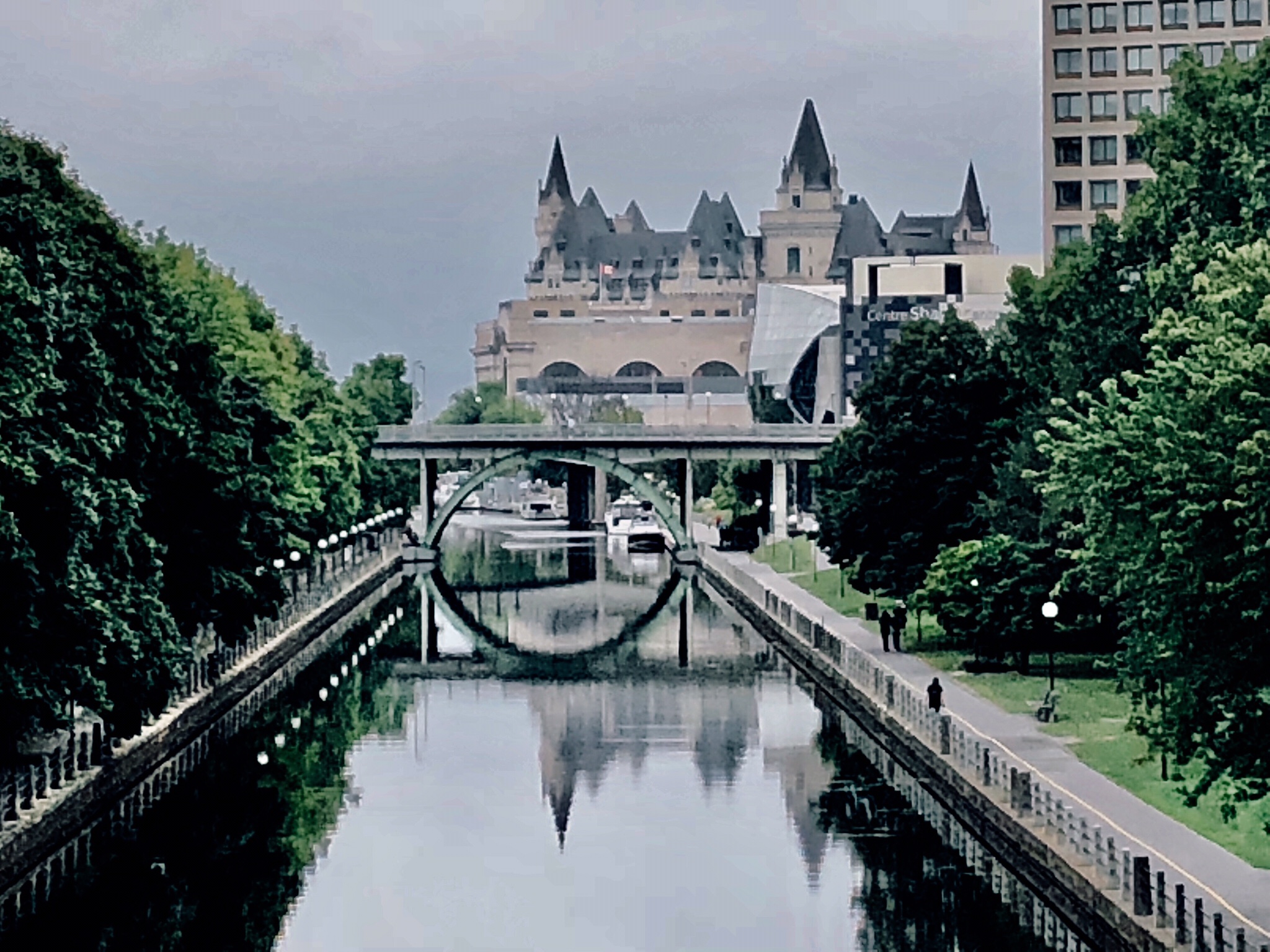 The hallmark of a good visit is that both host and guest have regret rather than relief that the visit has come to an end. We regret that we will be departing tomorrow, but we are confident that this will not be our last visit to this wonderful city nor the last time that we will share a piece of life with Tom and Nanci. There is more for us to see in Ottawa and someday we hope to share a piece of Kansas City with them.
Today opened without expectations and closed with sighs of contentment. Nanci and I took our bikes out and enjoyed 2 hours on Ottawa's bicycle friendly streets and byways.
Upon our return the 4 of us decided to take in an afternoon soccer match, Canada's world ranked women's team vs. Brazils equally regarded women's team.
It was an excellent match that opened with the playing of Brazil's National Anthem followed by "Oh Canada", the host country's National Anthem. Spectators and players stood respectfully for both renditions.
The teams engaged in spirited play before over 16,000 fans. The match concluded with team Canada the victor in a 1-0 match.
We departed the stadium for a local bar/restaurant where there was live jazz, libations, and lively conversation that looked to future reunions for the four of us. Tom and Nanci plan to join us for a part of our England Narrowboat "adventure" planned or next April.
We leave tomorrow for Montreal, and as much as that historic city beckons to us, Ottawa will remain a highlight of this trip.
Peace Everyone. Pete