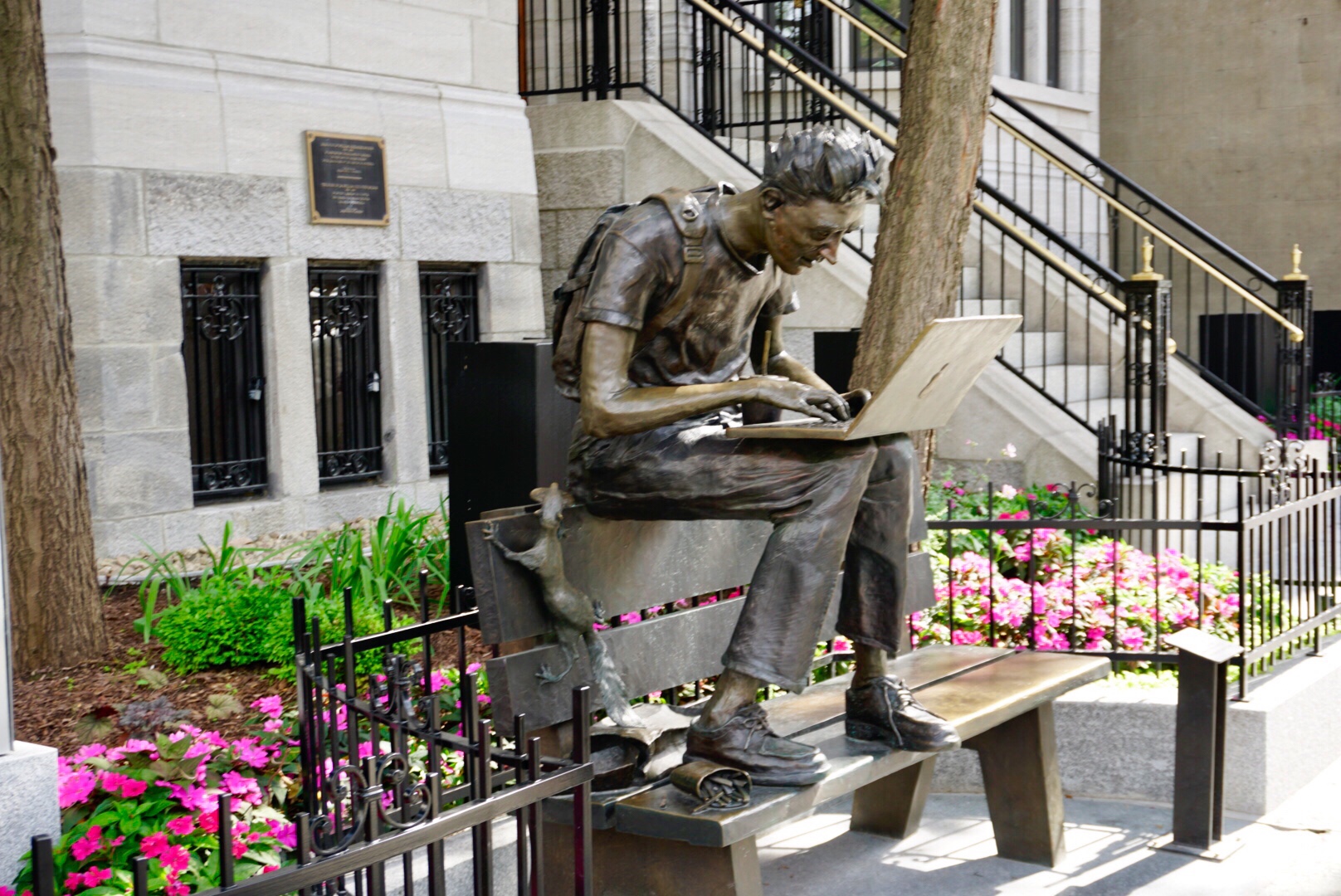 We are heading northeast along the north shore of the St. Lawrence Seaway. Montréal is about 2.5 hours from Ottawa, and Quebec City is about 2.5 hours beyond Montréal. Yesterday Ottawa, today Montréal… tomorrow Quebec City.
Founded in 1642 as a missionary colony, modern Montréal is a huge city situated upon an island. Nearly 2 million people live on the island with another 2 million residing in the immediate surrounding area. It is Canada's second largest city after Toronto and the 8th largest city in North America. Montréal is supremely international with 80% of the population fluent in two languages and 20% fluent in three. It is connected to the world over, and as an example at least 18 flights each week depart Montréal for China.
It is one of the top university cities in the world with a university and college student population of over 200,000. Chief among the institutions of higher education is McGill University. McGill is ranked 1st among universities in Canada, and is perennially ranked in the top 30 in the world. Admission is competitive, but for those fortunate enough to make the cut the costs are remarkably reasonable. A student attending from the United States faces an annual cost for room, board, and tuition of less than $20,000 US, which is about 2/3 the cost of most US state universities.
Montréal hosted the 1976 Summer Olympics, known for the accomplishments of Romanian gymnast Nadia Comaneci and Decathlon champion Bruce Jenner. The stadium that was erected remains the most expensive ever built at 1.6 billion dollars. The 1976 Olympics are also noteworthy as the only Olympic Games where the host country did not win a gold medal.
Clearly this city deserves more than a single day, yet that is what we allocated to it. In order to take in the essence of the city we booked a "hop-on-hop-off" Grey Line Double Decker bus tour. The cost was about $50 US for each of us. A bus picked us up at camp and returned us there at the end of the day. Thus we avoided the rush hour stresses, parking stresses, and we were able to relax and take in a well executed tour of Montréal's highlights. Nevertheless, the tour was much like viewing all of the offerings at a banquet, but being limited to a taste of just a few items. In our case those samples were the St. Joseph Oratoire Basilica and McGill University.
St. Joseph's is the largest church in Canada, and boasts one of the largest domes in the world. It began as a small chapel where the saintly Brother André lived and worshiped.
He developed a reputation as a miraculous healer. Indeed, there are thousands of crutches hanging floor to ceiling near his crypt.
The thousands of pilgrims who sought him justified the construction of a larger and again still larger edifice. Brother André did not live to see the completion of "his" Basilica, but it has become a monument to his life and legacy.
At his request, after death his heart was removed and placed in a reliquary to protect the church.
Everything about the church is larger than life, including the remarkable carved Stations of the Cross, and towering wood carved images of Christ's Disciples.
Today was the first day of the new school year at McGill. We visited the bookstore for a couple of wearable souvenirs and then wandered around campus.
It is amazing that such a bucolic setting exists within the heart of downtown Montréal and it is even more amazing how college students appear to be so young these day! We hold some hope that one or more of our grandchildren will consider McGill in their future.
Tomorrow Quebec City.
Peace Everyone. Pete