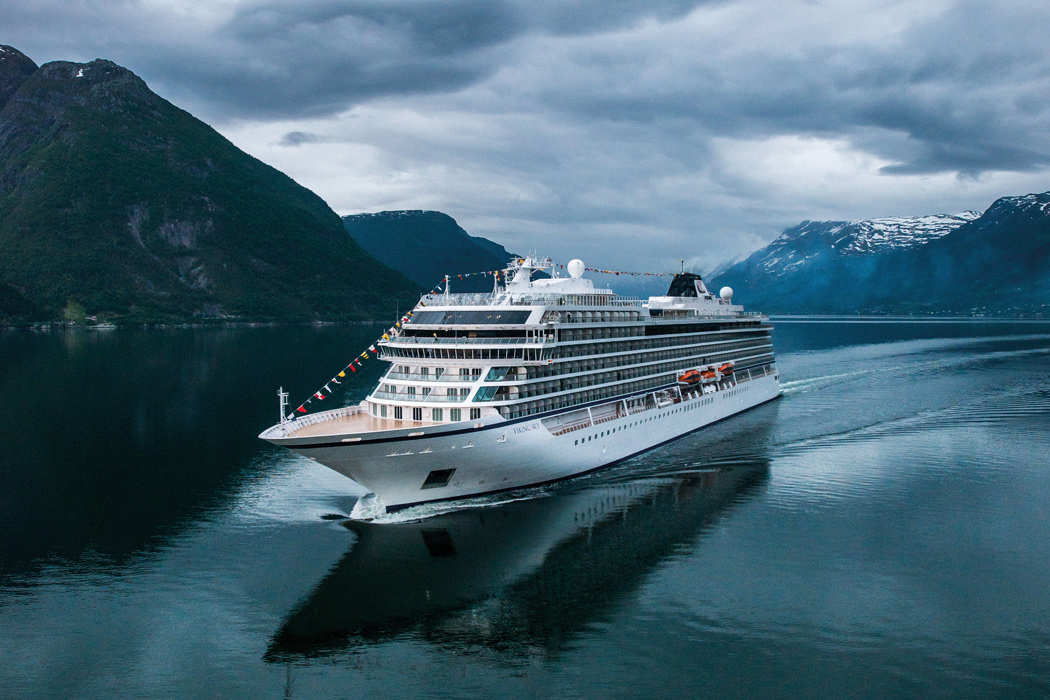 We have never considered ourselves to be "cruise ship travelers", (whatever that means). However in the Spring of 2018 we crossed the Atlantic aboard a Norwegian registered Viking Company cruise ship. We found the experience to be wonderfully unique. It combined a high degree of pampered elegance with well selected ports of call, and the opportunity to enjoy new friendships with folks who share many of our interests. Journeying the roads less traveled with a small camper in tow may, however, be our pursuit alone among the cruising cadre.
The 2018 voyage spanned 15 days, made 5 ports of call, and covered approximately 6,500 miles. I confess that I was ready to disembark when we landed in Spain. I itched to pursue the less polished aspects of our itinerary that ultimately spanned 13 weeks and took in 16 countries. Why then do we find ourselves preparing to again board another lengthy voyage?
I have long held a fantasy dream of sailing around Cape Horn, the southern tip of South America. Over the years I have read chronicles of such voyages, among them Joshua Slocum's "Sailing Alone Around the World", and David Hays' less well known but excellent "My Old Man and the Sea". Hays and his father each privately journaled their thoughts as they hazarded the treacherous south seas passage in a small sailboat. Their thoughts were later knit into a single voice that spoke as much of their relationship under stress as it did of the perils of raging winds and towering seas. My "dream vision" played out on the deck of a 45 foot sailboat, not a 750 foot ship.
On the other hand, Christine has long wanted to expand our travel itinerary to include South America and the Southern Hemisphere. Her ideas were decidedly land-based and not shipboard.
On no less than three occasions within the span of a week we had fielded friends' questions, "What's next?". Our answers included mention of those seemingly remote and divergent ambitions… my sailing "around the Horn", and Christine traveling South American. We never meant our words to be heard by providence, let alone by Viking Cruises. But hear us they must have because the following week we received a special offer in the mail from Viking. A three week cruise embarking in Buenos Aires, Argentina, sailing around Cape Horn, and making final landfall in Valparaiso, Chile. As prior customers we were offered not only a special rate for a Penthouse Veranda stateroom, but the round-trip airfare from Kansas City was included at no additional cost.
As a Mediator I have counseled thousands of divorcing/divorced couples to embrace what they can jointly "live with", even if it is not what they each separately want. It was time for us to practice what I have preached. Within an hour of receiving the mailing I was on the telephone with Viking and offering up my credit card number. We flexed the flight to allow for a few extra days on each end of the journey in both Buenos Aires and Santiago, Chile, extending the trip to 30 days. I could live with the big boat version of Cape Horn, and Christine could live with the shipboard focus on South America, provided there were reasonably effective seasick remedies available.
I don't think that either of us would be doing this if the offer had come from one of the big vessel companies. Viking's approach to the ocean cruise experience draws upon its roots as a purveyor of Europe river cruises. A few years ago, they branched into Ocean sailing, constructing a new fleet of vessels that are only 20% the size of the "big guys". Furthermore, they have approached cruising by highlighting a "less is more" approach. They proudly feature:
No Photographers
No art auctions
No charge for beer and wine at meals
Our stateroom also features complimentary wine, beer, spirits, and snacks that are replenished daily
No charge for the upscale dining options
Free unlimited Wi-Fi
Free laundry
Free Spa admission
All cabins are exterior with balcony
No formal nights
No smoking
No casino
No children under 18
Included room service, 24/7
Shore excursions are included in all ports of call
We were sold on this as the best "unique" option for reaching Europe in 2018, and that experience gives us no hesitation in reprising the voyage in 2019. This time the 21 day passage includes 9 ports of call, among them landings in various Argentina ports, Uruguay, the Falkland Islands, Ushuaia (the southernmost city in the world), and various ports in Chile. The passage will see us 'rounding the Horn', and journeying through the fjords of southern Chile. In all the ship will traverse approximately 3,500 miles of the most storied (and potentially violent) waters in the world.
There are 10 sea days that we intend to spend in the Spa (Christine), Gym (me), poolside (both of us) and daily docent lead workshops that focus on cooking, culture, art, and geology/ecology. Evenings include live entertainment. Best of all, evening attire is upscale casual, another reason that we like Viking!

If you would like more information about our cruise here are links to a video and cruise information:
In a little more than 2 weeks we depart for Buenos Aires. I look forward to sharing my "Thoughts" and images with you as we travel and sail this new experience.
Peace Everyone! Pete