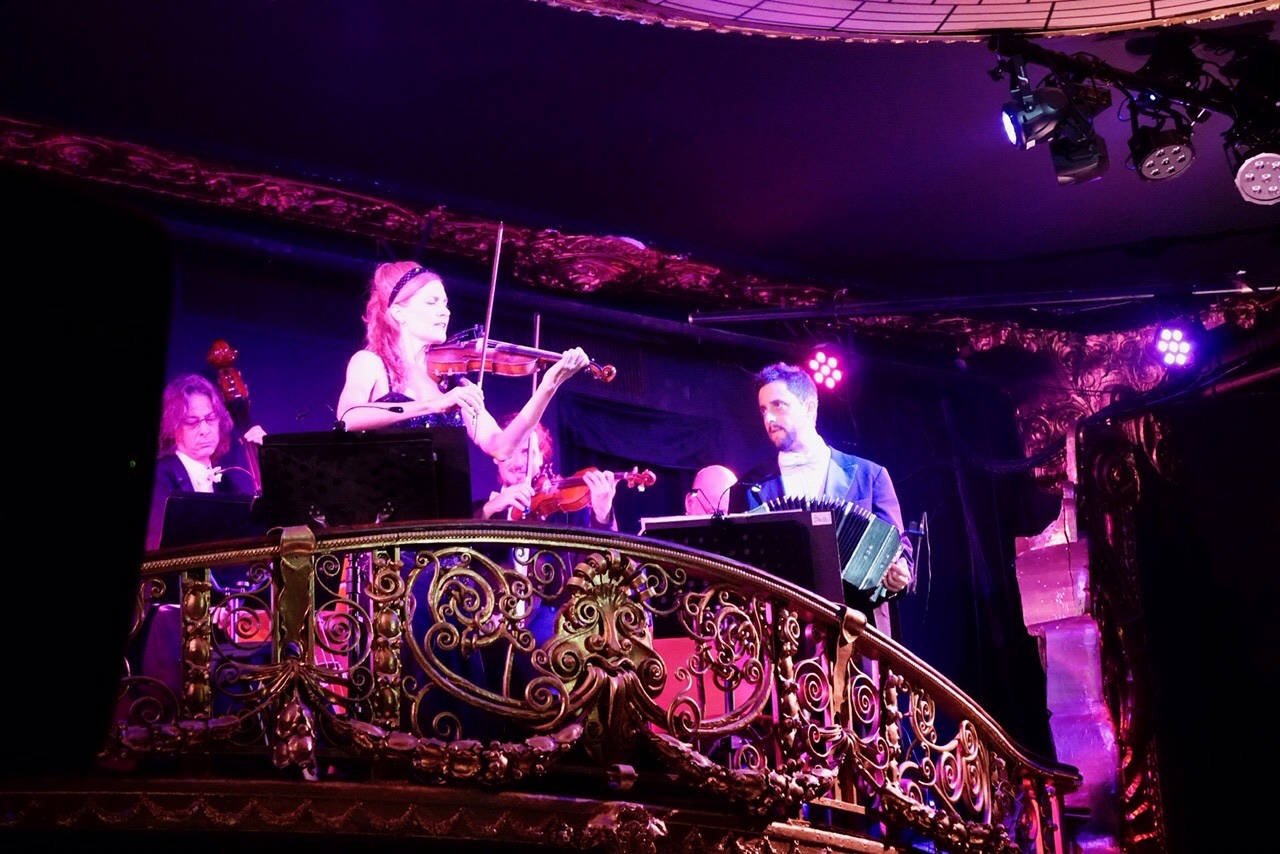 We had decided that we would hit the streets of Buenos Aires early today. Eyes opened and feet to the floor at 6:30 a.m., unfortunately that was Kansas City time. By local Buenos Aires time we had overslept. It was 9:30. To be honest, we needed the sleep more than the City needed us.
Showered, dressed, and in the hotel lobby we were confronted with our first obstacle of the day, rain. I was prepared with a waterproof windbreaker, but Christine found this to be her first "I forgot it" article. The hotel kindly lent her an umbrella and we were off to find her a raincoat.
15 minutes walk took us to a very upscale shopping district and gallery.
Outside the Pacifico Galaria was a long and broad pedestrian avenue where we frequently encountered men and women who would approach asking, "Cambio?,,, Cambio?… Cambio?…" We later learned that these were black market money changers who preyed on unsuspecting tourists. They offer to exchange currencies at a discount and without requiring and registering identification (as the law dictates), but as often as not they supply counterfeit or retired currency that is worthless. Live and learn, we avoided the trap.
The shopping gallery was beautifully opulent by any US standard. The shops were prepared for Christmas well in advance of Summer. Remember, seasons are reversed here and December 21 to March 20 is Summer. We are currently in the middle of their very verdant Spring with flowers evident everywhere.
Christine secured an attractive "impermeable" that will serve her well here and at home.
We next found a "Hop on – Hop off" tour bus.
For $1.300 AR (about twenty dollars US) per person one is issued a ticket for the bus. You receive an inexpensive set of headphones which plug into a built in audio console located at each seat. A switch gives you access to the running narrative in any one of a dozen languages. We chose English. The ticket is good for 24 hours and you can "hop on – hop off" as often as you like at any one of 33 stops. This gave us an excellent overview of this very modern city.
Buenos Aires is a wonder of lush gardens…
Expansive boulevards… (the Avenue 9 de Julio is said to be the widest boulevard in the world, and at 18 lanes, plus dedicated bus lanes and centered parks its entire length, I believe it. To cross the "boulevard" one negotiates a series of pedestrian friendly walkways. It is one-tenth of a mile, one side to the other!)
We decided that we would return the next day to visit the Plaza de Mayo (Presidential Palace)…
The Teatro Colon (reputed to be among the finest in the world)…
The Recoleta park vendors and cemetery (where Eva Peron is interred)…
and other sites that time and inclination allow.
The highlight of the evening was yet before us. Back in the States I had made online reservations for dinner and a well regarded Tango performance at the Teatro Astor Piazzolla. $124 US had purchased tickets for both of us (not each!) that included transport from and back to our hotel.
It was an exceptional experience! The chauffeur and transport arrived on time and delivered us and about 6 other hotel guests to the Theater.
Diners could select from one item in each category of 3 starters, 6 mains, and three deserts. A "bottomless" glass of wine was included. I am not usually a red-meat person, but when in Argentina… The steak and accompaniments were excellent, as was the attentive service.
Our evening started at 7 p.m. and our return to the hotel was made shortly after midnight. Sandwiched in between was a 90 minute performance of energetic, athletic, sensual, and endearing dance vignettes that wowed us and the other 100+ patrons.
Each of the next three pictures have an embedded link. Tap on the picture to be taken to one of three short videos of our experience.
Thus far our decision to spend a few extra days in Buenos Aires prior to boarding the ship has served us well. Our second day aboard the boat is this coming Tuesday and includes a tour of the city prior to leaving for Montevideo Uruguay. I suspect that we will pass on the tour and just find a cozy cafe for an afternoon in one of Buenos Aires' picturesque parks.
Peace Everyone. Pete