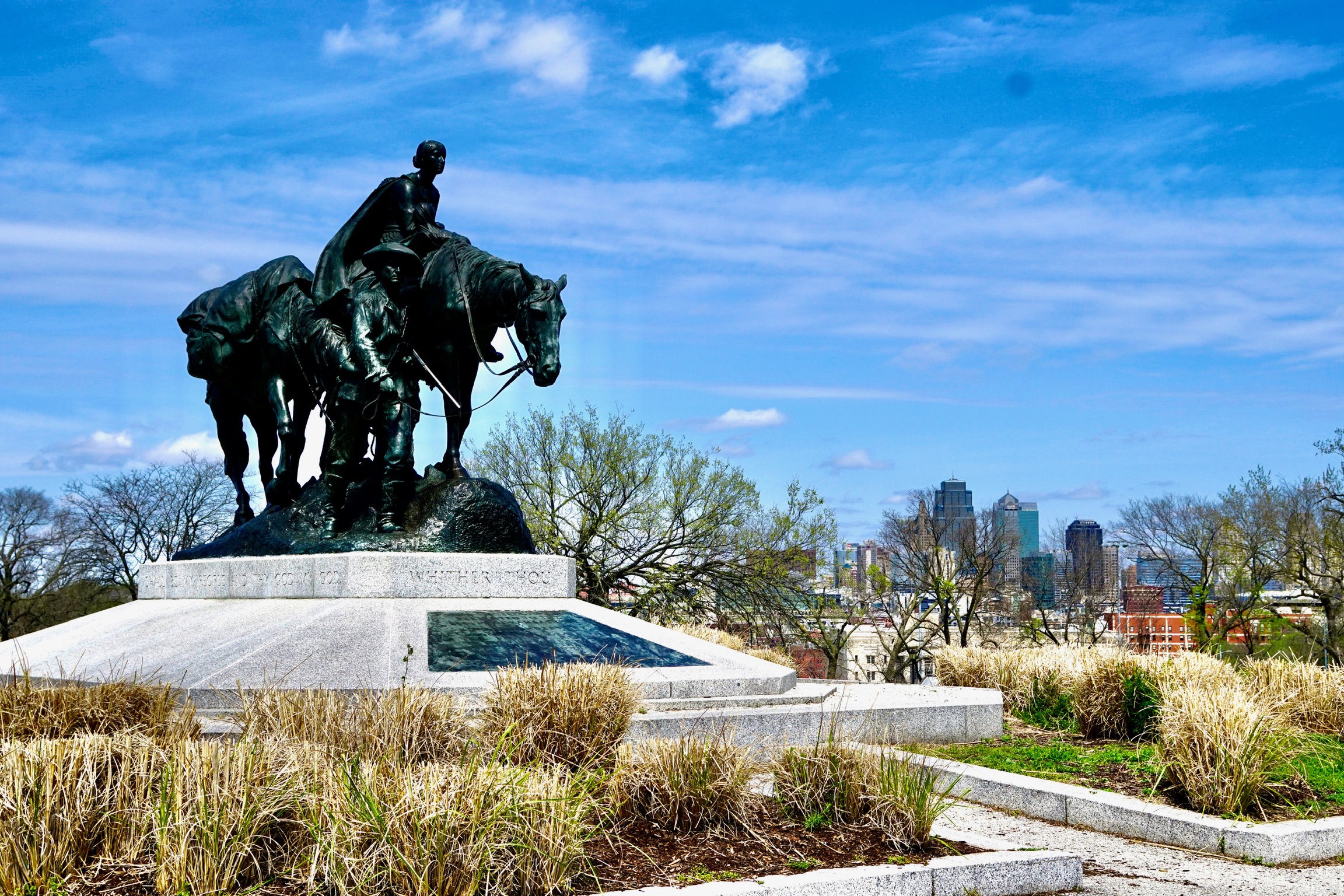 This post is one in a series from my "Armchair Tour of Kansas City". For context you may click on this link to be redirected to the series Introduction: "Armchair Tour Intro"
Alexander Majors House
Build in 1856 this farmstead was located on a dirt road that ran from the Town of Westport south to intersect the Santa Fe Trail. That "dirt road" became State Line Road that separates the States of Missouri and Kansas.
Restored and like Wornall House it is a museum that opens a window for visitors into Kansas City's pioneer past. The Majors House is about 3 miles southwest of our home.
Swope Park
At 1,805 acres, heavily wooded Swope Park is one of the largest municipal parks in the nation. It is twice as large as New York's Central Park. The land was donated to Kansas City by philanthropist Thomas H. Swope in 1896. The park features the nationally known Kansas City Zoo…
Starlight Theater (the second largest outdoor theater of its kind in America)…
Lakeside Nature Center (Missouri's largest native species restoration center)…
The Swope Soccer Village…
And two 18 hole golf courses, one of which is the 1934 Tillinghast designed Swope Memorial Course.
The Park also features fishing, swimming, miles of hiking and biking trails, a frisbee golf course, numerous shelters, and other amenities too numerous to mention.
Red Bridge and the Santa Fe, Oregon, and California Trails
While St. Louis was deemed the gateway to the East, Kansas City was the "Western Port" to the Frontier. For 46 miles, from near Independence Missouri, passing through Westport and Kansas City, to Gardner Kansas the Santa Fe, Oregon, and California Trails were a single corridor.
Maps detailing a driving tour of the corridor and points of interest are available online. Near the "Red Bridge" in Kansas City one can still see the swale depressions created by the endless flow of westbound pioneer wagons.
The original "Red Bridge" was a covered wooden bridge built in 1859, painted red, and located near where the Trails had long crossed the dangerous ford of the Big Blue River.
A 1933 era iron bridge replaced the wooden one and remains today in the shadow of a modern concrete structure.
The 1933 "Red Bridge" is now part of the Kansas City bike/hike trail system and is popular with lovers who affix their "love locks" on the bridge in dedication to the permanence of their affections.
Next: Part 5, "Another Short Drive"
Peace Everyone. Pete