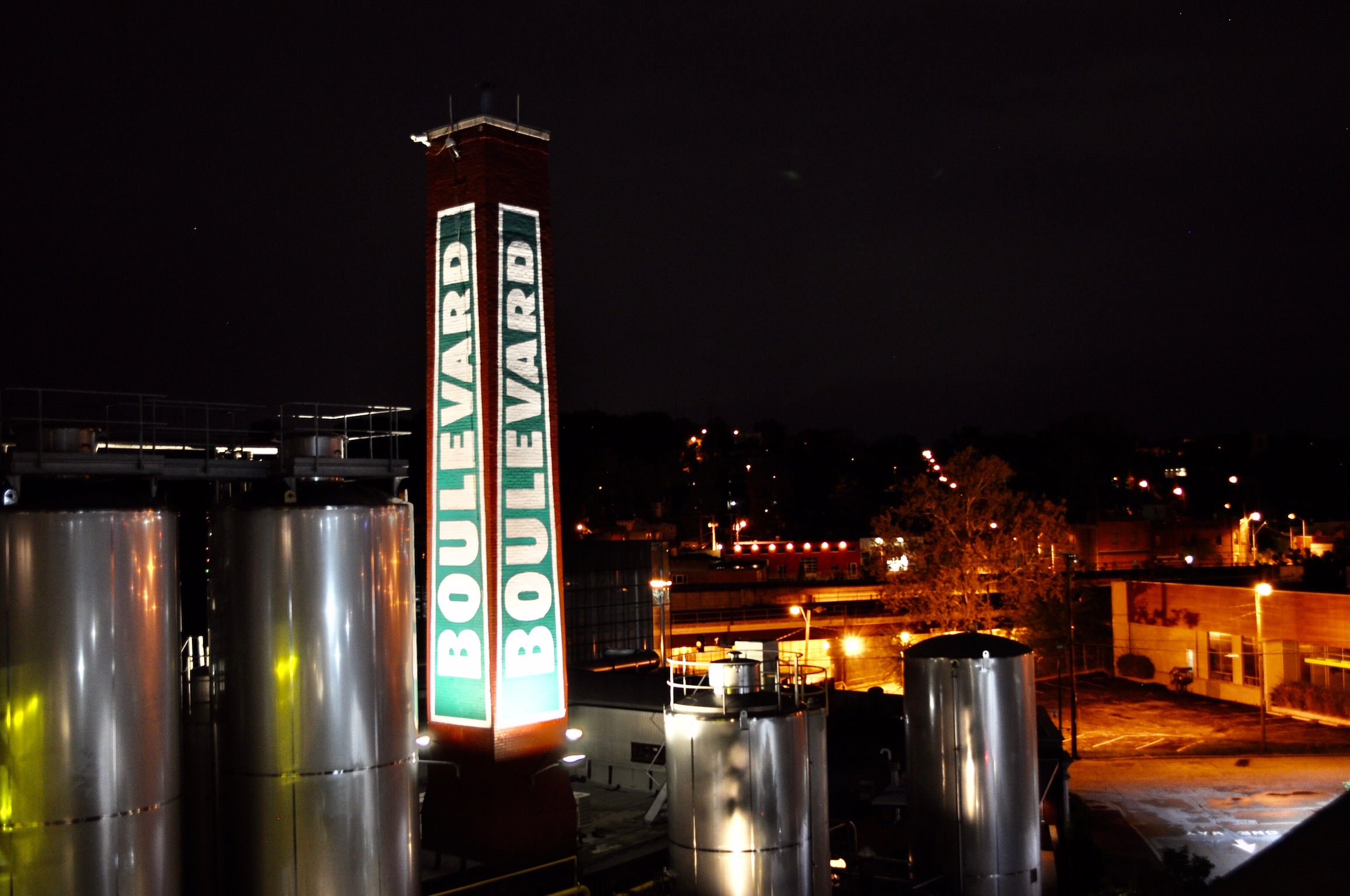 This post is one in a series from my "Armchair Tour of Kansas City". For context you may click on this link to be redirected to the series Introduction: "Armchair Tour Intro" 
Beer, or is it Bier?
Kansas City has long enjoyed a rich brewing tradition.
A recent issue of Kansas City's 435 Magazine sought to explore beer culture in the metropolitan area. The editors found that in 2018 there were 51 large, craft, micro, and brew-pub breweries located within a one hour drive of downtown KC. Close to our home they range from the nationally known Boulevard  Brewing Company (12th largest craft brewer in the US)
to the German themed regional favorite brewer, KC Bier…
on down to smaller neighborhood brewers such as the tiny but highly regarded BKS Artisan Ales…
and then of course there are the avid home brewers.

Barbeque, Kansas City Style
In Kansas City BBQ is not just food, it is a passion. In 2017 The Kansas City Star counted over 100 BBQ restaurants in the metro area. Per capita this is more than any other city in the world. In the early 1900's Henry Perry served slow-cooked meats wrapped in newsprint out of a trolley barn located in the African-American jazz district near 18th and Vine.
Charlie Bryant and later his brother Arthur (1900-1982) worked for Perry. Arthur eventually bought the restaurant and in 1946 renamed it Arthur Bryant's.
In my opinion Arthur Bryant's is the holy grail of BBQ, an opinion shared by many Hollywood celebrities, and internationally known dignitaries who have gone out of their way to partake.
These have included US Presidents Truman, Carter, Clinton, Obama, and presidential candidates McCain and Palin. In 1974 columnist Calvin Trillin declared in Playboy Magazine that Bryant's is perhaps the "single best restaurant in the world".
Our other favorites are the National Championship "Q39",
and "Joe's Kansas City Bar-B-Q" which is run out of a gas station.
Joe's was ranked the #3 restaurant in the nation by Food Review, and Chef Anthony Bourdain listed Joe's as one of "13 Places You Must Eat Before You Die."
J. Rieger Distillery
Located in Kansas City's East Bottoms, J. Rieger's is a working distillery that crafts excellent American whiskey.
It traces its roots to the late 19th Century and pre-prohibition America. The brand was reestablished in 2014, just 3 miles from the site of the original distillery. A delightful "speak-easy" themed bar, "The Hey, Hey Club", is located in the basement.
A stainless steel adult slide connects a bar on the second to the first floor, popular with those who have had a drink or two.
Knuckleheads Saloon
Located just across the railroad tracks from J. Rieger's is "Knuckleheads Saloon". It is a most unlikely music venue that attracts nationally and internationally known musicians, primarily of the Blues, Rock and Country genres.
The club was founded 2001. In 2014 it moved into an enlarged 4 stage garage venue that can accommodate up to 1,000 guests.
The Roasterie
In 1978 Danny O'Neill was a foreign exchange student in Costa Rica. It was there that he developed a passion for coffee. 15 years later he founded The Roasterie and became Kansas City's premier custom roaster of coffee. The coffee is excellent, the factory tour is worthwhile, but what really catches one's eye is "Betty", the retired 50's era Douglas DC-3 that is frozen in time as it "takes off" over the roof of the factory.
The Roasterie is also present in the form of a popular sidewalk café located in the Brookside shopping district a short walk from our home.
Next: Part 7, "Legacies"
Peace Everyone. Pete