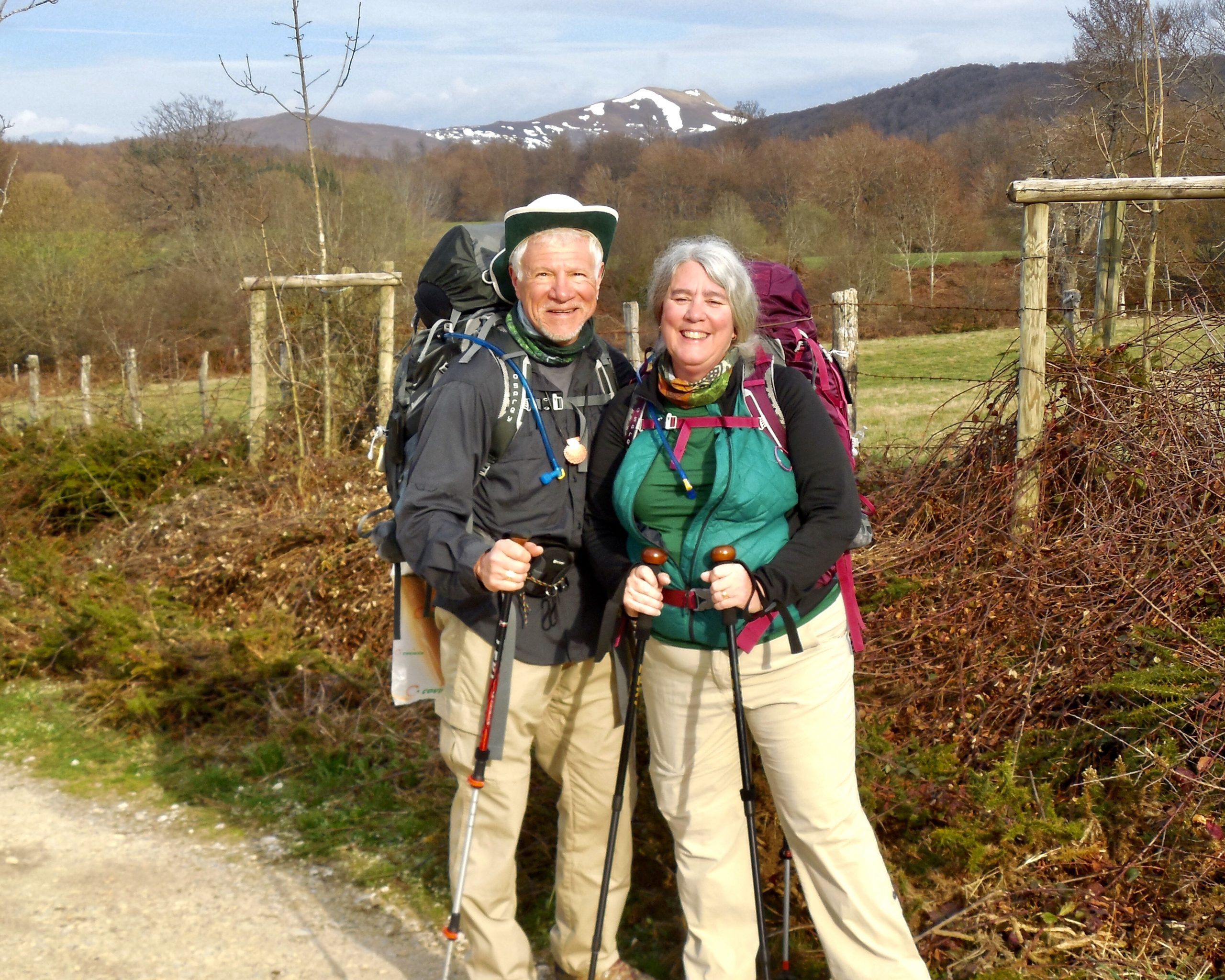 (Note: As we crossed Spain I regularly communicated with friends and family through email and social media. A now defunct service known as "Eye-Fi" allowed me to send links with my messages by which access was given to the pictures that I uploaded whenever there was sufficient Wi-Fi. Some messages were brief, conveying where we were, that we were safe, or just providing the day's link to photos. Other messages were longer reflective essays, typed in the middle of the night, one finger-touch at a time on the tiny screen of my iPhone. As a part of this project I will be periodically sharing some of those missives.)
Written April 12, 2013, at St. Jean Pied de Port, France.
The images which we have posted convey what sight presented to our eyes, but we are finding growing mindfulness of a sixth sense.
Photographs do not communicate the crispness of the mountain air, The swirling fragrances of wildflowers, and the kiss of a fresh breeze. You are denied the symphony of songbirds, and the chorus of school children at play. There is a bittersweet marriage of malt and hops in the local beer, and deep leathery tannins in the near onyx red wine. The ancient carved stones of the fortress walls are cool and moist to the touch… Granite hard, but velvet-like when covered with moss.
The photographs tantalize the sense of sight, but more importantly they awaken a sixth sense, the sense of "Childlike Wonder". Perhaps this is our first discovery on the Camino.
Love to you all. Have Fun, Do Good, and Be Safe. Buen Camino, Pete and Chris.