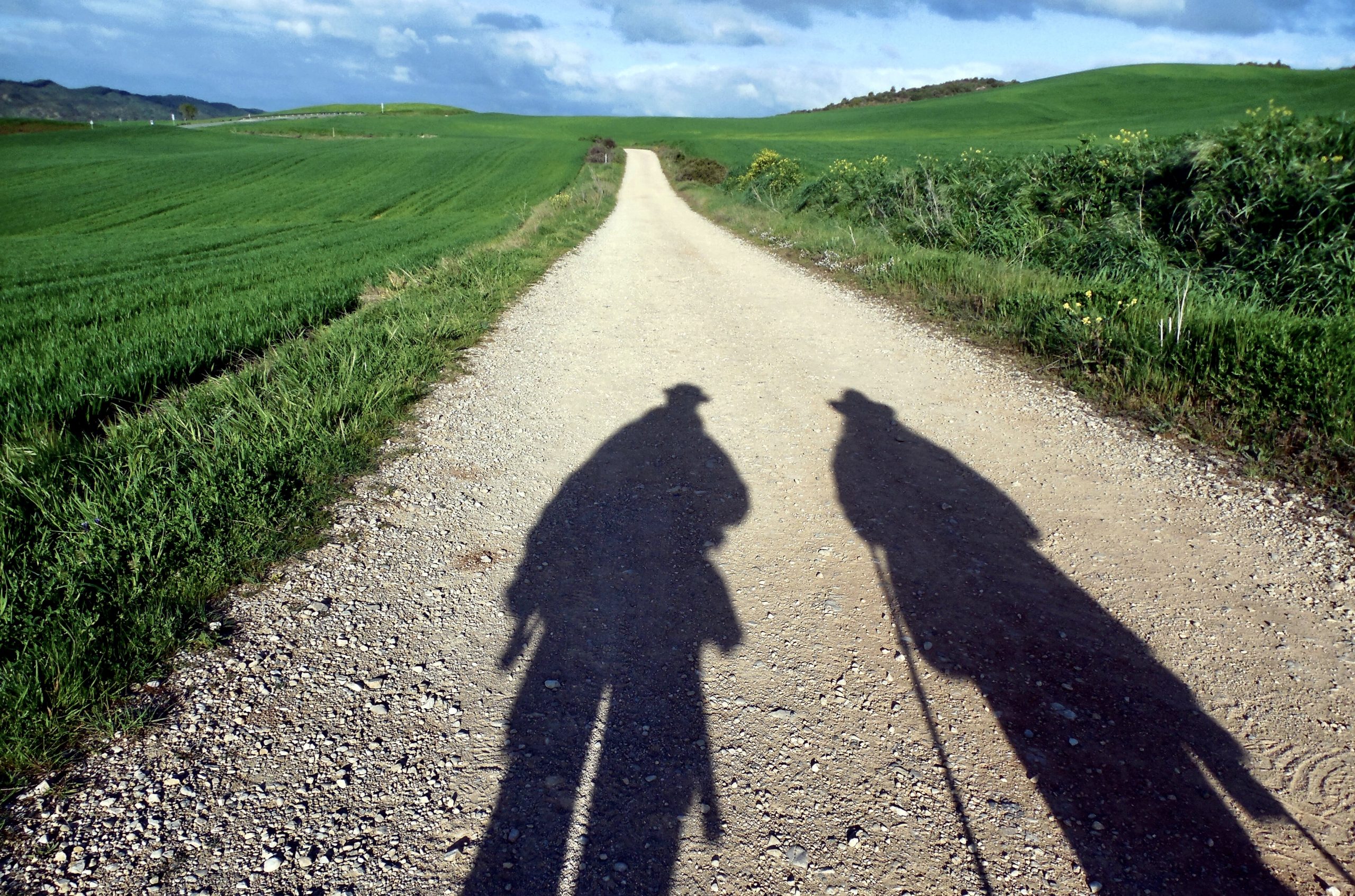 Written at the Refuge at Orisson, Spain, April 13, 2013.
My Wife and I share a good marriage. She is a good person, but I will not self-proclaim my own character. A good marriage is not dependent upon whether or not the partners are good people, but rather upon the people being good partners. In this I am doubly blessed to have married a good person who is a good partner.
This coming June we will take our marriage off of the shelf, admire and polish it for the 36th time.
We do not cast responsibility upon each other for our individual happiness, but we do find our relationship is a source of happiness. It is also a place where we each find support in the other's strengths and talents, and refuge from our own weaknesses and shortcomings. One cannot seek such support or sanctuary if there is fear of criticism or judgment. Ours is a good marriage.
Many Pilgrims walk the Camino alone in order to examine their thoughts without distraction. With a good partner one can also examine one's thoughts through dialogue. Two heads are better than one but only when there is trust that the exchanges are free from criticism and Judgment. With a good partner It is more important to listen than to talk. To know one's own thoughts listen to the thoughts of others.
In our "real" life, the depth of sharing is challenged by the distractions of work, finances, current events, and all things that comprise the background noise of life. I find that we shared today unburdened of those distractions. Drawing upon our partnership we found both physical and emotional strength and support. We were living our love.
Because I lived with my Wife today, I will admire our marriage just a bit longer and polish it with a bit more care before placing it back on the shelf for the 37th time.
Peace Everyone, Have Fun, Do Good, and Be Safe! Buen Camino. Pete