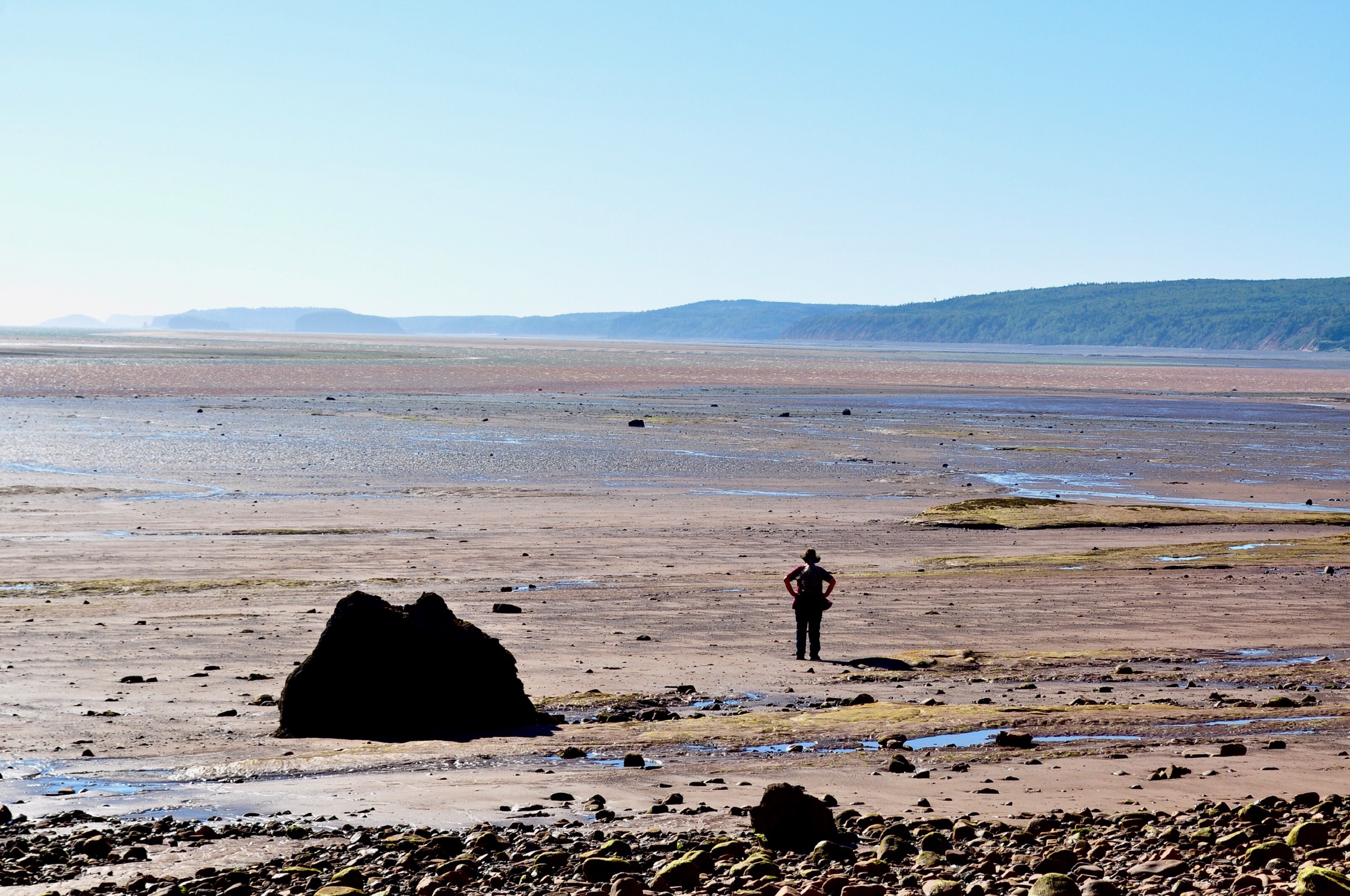 I like metaphors. They are tools that help me to understand, and also to explain to others my thoughts and experiences. Christine has observed over the years that I think in metaphors. Among my favorites are those with their origins in Nature. One might say that Nature provides me with a pantry from which I find a wealth of ingredients for the recipes that slow cook in the oven of my mind, finally emerging as my thoughts. Ah!! Another metaphor.
"Nature abhors a vacuum" and "Nature Adapts" are two truisms that have recently been percolating in my head. Decades ago, while backpacking in the high elevation tundra of the Rocky Mountains I came to understand that extreme altitude with its sever climate and very short growing season does not deter Nature.
Nature adapts. Flowers grow and come to bloom faster than those at sea-level. Foliage hugs the ground, taking advantage of the smallest stones for protection against the frigid winds. Bristlecone pines live for thousands of years, twisting like arthritic old men in an effort to avoid presenting one side too long to the prevailing onslaught. The arctic tundra teems with life in spite of the challenges. And so it has been with us these past years under the assault of Covid.
Since retirement in 2015 Christine and I have gloried in travel, that is until Covid-imposed restrictions hit. With time on our hands, and like Nature, we sought to fill the vacuum. Christine devours books. She sews, creating marvelous quilts and hangings, one after another. She happily lends a hand with transporting the grandchildren to their various activities. She has adapted.
For my part I filled the pages of my "Thoughts" with the narratives of our former travels across the United States in 2010 by bicycle and our 2013 Camino hike across Spain. I "tinkered" with lesser and greater projects at our homes in Kansas City and Colorado. I exercise. This last winter I rediscovered skiing, and for nearly 2 years I have pursued the daily online study of German through Duolingo. As of yesterday my study reached 610 consecutive days. Like Nature, we apparently abhor the vacuum of being sedentary.
It is not only through action that we have occupied time, but also with imaginings. Evening conversations about where we have been in life and where we might be going. Discussions not only of places but of relationship. Our time under the shadow of Covid has been productive in its own way. BUT always there has remained the desire to return to our post-retirement road… "the next thing."
In February of this year we were scheduled to take a cruise to Central America and through the Panama Canal. News of cruises that did not end well due to rampant onboard contagion caused us to rethink and cancel that plan. On impulse we booked a flight to New York City and just returned last week from 5 days in "The Big Apple" where we enjoyed fair weather and the excitement of the sights and sounds of Manhattan.
Included was a disappointing production of Shakespeare's "Macbeth", staring Daniel Craig. Pictures and narrative of those wonderful 5 days may show up in a next post.
Returning to Kansas City we found that we brought back unwelcome souvenirs in the form of Covid infections. With moderate symptoms we are on the mend thanks to quick home testing diagnosis, being triple vaccinated, and promptly receiving the remarkable new prescription for the anti-viral, Paxlovid.
I turned 70 last month, entering with some trepidation the eighth decade of my life. (Yes, 70 is the start of the eighth decade, zero to 10 being the first one, 10 to 20 the second, 20 to 30 the third, and so forth.) The horizon of travel (and life) is uncertain, growing shorter and more doubtful each day. Like flowers on the tundra, the "season" to pursue what we love is limited. Thus we find that unconsciously we have leapt from a "next thing" to a string of "next things".
The Universe willing, we hit the road next month for 8 weeks with our camping trailer, bound for Labrador and Newfoundland, Canada.
In late September I fly to Portugal with the intention of again hiking the Camino, this time beyond Santiago de Compostela on to Finisterre and Muxia in Spain.
Christine, who will be in the south of France, will join me in Barcelona in November where we will board a ship bound for the west coast of Africa, crossing the Southern Atlantic Ocean to Brazil, Uruguay, and Buenos Aires, Argentina.
Finally, we have decided to return to piloting the canals of England, having reserved a 62 foot long "narrowboat" in April and May of 2023.
Nature abhors a vacuum, and Nature adapts. Apparently, so do we.
Peace everyone, and "stay tuned". Pete
Kansas City, May 24, 2022.