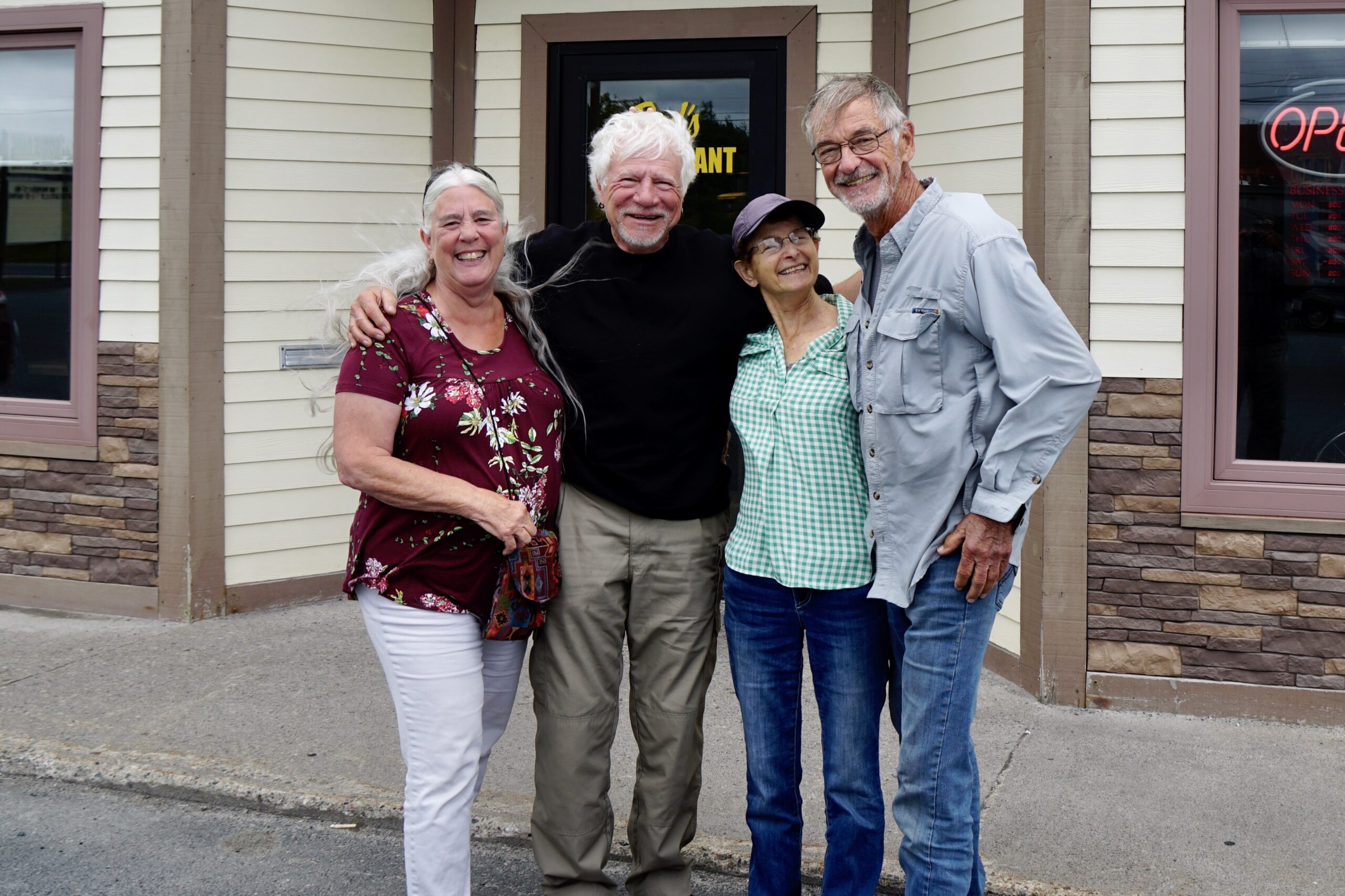 July 20, 2022.
I have a fondness for using a metaphor that captures the vision of humanity as a vast tapestry. Billions of threads interwoven to create the fabric. Most threads never join, but some are a complex braid of threads within the tapestry, such as my relationship with Christine, my children, and grandchildren.
In 2017 Christine and I were well into our 12 week Alaskan/Canada camping trip. On June 7th we were camped on Sitka Island. We met a charming couple, Ron and Lene Meck who were from Salt Lake City, Utah. We hit it off immediately, shared dinner, hikes, and our "stories". Our paths parted with no expectation of any future meeting.
In 2018 Christine and I had arrived in Madrid Spain, on our way to Lisbon and Porto Portugal to hike the Portuguese route of the Camino de Santiago. I was blogging our journey on my website with links also posted to Facebook. I received a text message from Ron Meck, "Are you guys really in Madrid? So are we!!!" They had seen one of my posts. We arranged to meet each other that evening. We shared dinner, an evening stroll through the streets of Madrid, and more companionship. We promised to keep in touch.
2019 came and I was on a 3 week solo camping trip that would take me near Salt Lake City. I reached out to Ron and Lena. They graciously welcomed me into their home. At my departure I urged, "We must actually PLAN to get together!"
Of course, COVID imposed its own "plans" which prevented any on our part.
This last spring I shared online our intention to travel to Canada's Newfoundland and Labrador Province. Again this was picked up by the Meck's, and damn if I didn't receive another message from Ron, "We will be there this summer as well!"
They had their itinerary and we had ours. We spoke and marveled at the coincidence, but the Province is huge (larger than California) and no plans were made to get together.
A few nights ago I sent a message to them asking how their trip was progressing. I had seen on Facebook that they had suffered some mechanical problems with their RV. Ron and Lena replied that they were in St. John's Newfoundland and would be leaving there on the 20th. "Ron, we are ARRIVING in St. John's on the 20th!" Incredibly, we would be traveling the same highway, at the same time, but in opposite directions.
On July 20th, 2022, at 12:30 p.m., 114 miles northeast of St. John's Newfoundland, four threads of the human tapestry again intersected, embraced, broke bread, and celebrated life. Who knows what tomorrow may bring.
Peace Everyone, Pete.