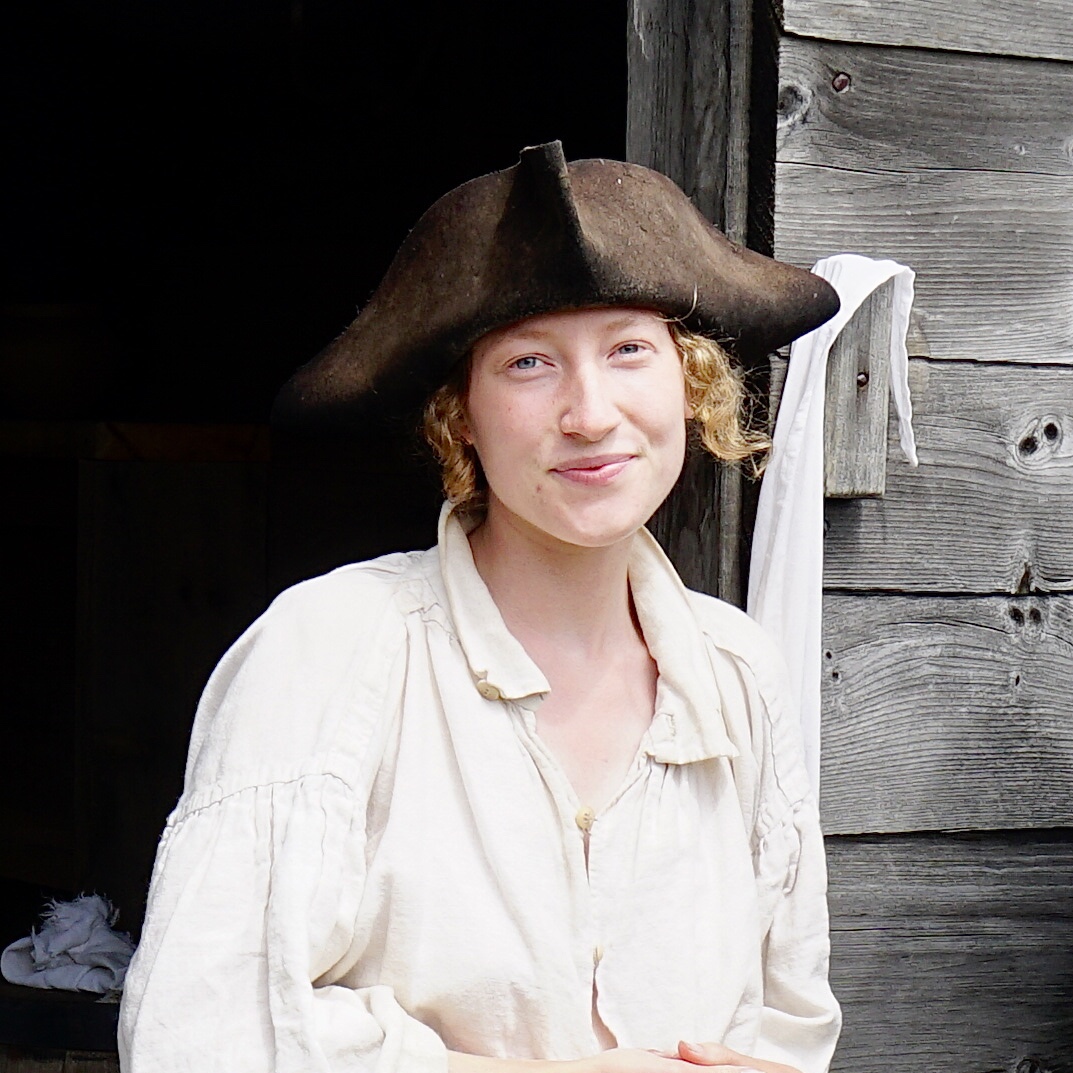 July 31, 2022.
We arrived back in Nova Scotia early the morning of July 29th. The ferry deposited us and a shipload of passengers and vehicles on shore at 7:30 a.m.. Mira River Provincial Park was less than an hour away. We had our fingers crossed that the campsite we had reserved for that night would be unoccupied and we could prevail upon the park staff to let us set up early. Technically, check-in was not until 2 p.m. We hoped to catch up on the sleep that we had lost in the overnight passage.
Luck, or so we thought, was not with us. The campsite was still occupied and the campers had until 1 p.m. to vacate.
On the way to Mira River we had noticed a number of signs advertising Fortress Louisbourg, a Canada Parks Historic Site.
We had not intended to visit, but it was only 20 minutes down the road and we had previously purchased Parks Canada Annual Access Passes. What did we have to lose?
The year was 1713, and King Louis XIV, also known as the "Sun King", was nearing the end of his reign. Louis XIV is the longest reigning monarch of a sovereign country in history, having held his throne for 72 years,110 days. England's Queen Elizabeth II may yet eclipse that record.
The population of France was overwhelmingly Catholic.
Catholics were required to abstain from eating meat every Friday, every holy feast day, and throughout Lent. For over 1/3 of the year French people relied on fish as the approved substitute for meat in their diet. However, France's offshore European fishery was in collapse due to overfishing.
Fishing stocks in the New World were already legendary, especially off the shores of what would later be named Nova Scotia, the Grand Banks, and what became Canada's other Atlantic Provinces. As the result of the Treaty of Ultrecht, entered into that year with England, France was granted control over Ile-Royale (now Cape Bretton) and Ile-St. Jean (now Prince Edward Island). Louis turned his attention across the Atlantic and asked the question, could the fisheries of Cape Bretton provide a sufficient harvest, particularly of Codfish, to economical justify shipment to France? If so, what infrastructure and military presence would be required to secure the endeavor?
The answer to the first question was yes.
By 1731 New World French fishermen were exporting over 35 million pounds of Codfish and 1,600 barrels of cod-liver oil annually.
Over 400 local fishing vessels and 60-70 ocean going schooners were engaged in fishing the waters near and off-shore from Louisbourg.
The answer to the second question was to build Fortress Louisbourg. Note: A fort is military installation. A fortress is a fortified city.
The settlement was founded in 1713. Beginning around 1720 French engineers toiled for the next 20+ years to construct and expand Fortress Louisbourg and its harbor. At its zenith the town was enclosed by a wall 30 feet tall, 30 feet thick, and 2.5 miles long.
Additional security was provided by a broad surrounding ditch, ramparts, and fortifications with cannon that commanded the entrance to the deepwater harbor.
The original budget of 4 million French livres exploded under King Louis XV to 30 million. Fortress Louisbourg was named after Louis XIV, who died in 1715.
Within the walls over 2,000 people made their homes, with another 1,000 living outside the walls.
On any given day there were over 150 ships in the harbor, either unloading goods for Louisbourg or being loaded with preserved fish bound for France.
Properly dried and salted Cod have a shelf life of up to 2 years, and when soaked and reconstituted taste fresh caught, or so we were told.
A mercantile economy was imposed on the colony by Mother France. In other words, Louisbourg was not allowed to become self-sufficient. It could produce nothing for its own consumption, except fish.
Everything had to be exported to and imported from France. This ensured a stream of tax revenue for the Crown, and continued dependency upon France by the population.
What could possibly go wrong!?! Massive income to the King, a harbor with armed security second to none, a dependent population, one of the most extensive European fortification complexes in North America…
Plenty could go wrong, and did. Louisbourg was built on low ground. The high ground was located on the land-side of the fortress which provided an artillery advantage to attacking land based troops. Louisbourg also focused the majority of its defensive capacity on protecting the harbor. Finally, if put under siege it was too far from France or Quebec to count on timely reinforcements. In the eyes of England Louisbourg was a golden goose ripe to be plucked.
In 1745 British colonists captured the fortress after a lengthy siege. The fortress was restored to France in 1748 courtesy of the treaty ending the War of Austrian Succession. However, in 1758 it was again captured by British forces during the Seven Years War (aka The French and Indian War). This time the British resolved to permanently eliminate the threat of Fortress Louisbourg. British engineers systematically blew up the walls and many of the buildings within the walls.
Fast forward to the 20th Century. Interest was growing in the history of the derelict site which had been designated as a National Historic Site in 1920. The first building was reconstructed in 1930.
Beginning in 1960 the real efforts at reconstruction got underway. Using a remarkable trove of archive documents from France, archeological excavations (that continue to this day), and examples from other sites of that time, one-quarter of Louisbourg has been painstakingly and accurately reconstructed.
Today, Parks Canada operates the restored Fortress Louisbourg as a living museum.
It is staffed by scores of knowledgeable reenactors dressed in period garments.
Many are engaged in common activities of that time.
Such activities that we observed include baking (the bread is for sale to visitors), black smithing, lace making, animal husbandry, gardening (the vegetables are for consumption by the staff), music, and shop keeping.
There is even a tavern which we took advantage of.
For a price, one can fire a musket, and even a cannon. One can even apply to be a prisoner for the day.
The staff people often maintain the role of a particular historical person, answering questions "in character".
We arrived at the Fortress at 9:45 a.m. and did not conclude our visit until 6 hours later. Our bad luck with the occupied campsite turned out to be our good fortune in visiting this amazing place, the largest historical reconstruction in North America.
Peace Everyone. Pete
PS. At virtually every turn in our travels there have been people who immediately became dear to us. Such was the case at Fortress Louisbourg.
I approached a staff person who was in period attire and I addressed a question. Within minutes we were engaged in a far ranging conversation. A connection had been made.
Frith, working their fifth season at the park, fairly burst with enthusiasm for the job, and life. They had just completed extensive study and coursework in advanced carpentry. Frith was looking forward to their forthcoming position in the trade at the close of the Louisbourg tourist season.
We talked about family, life, travel, future goals (ours and theirs), and Star Trek. Star Trek reignited our conversation when as we were preparing to part I raised my hand in a split finger gesture and wished Frith, "Live Long and Prosper!" Frith fairly shouted, "You're a Trekkie! So am I!!"
I truly wish for Frith a long, happy, and prosperous life.
Frith, you have the tools and attitude to, in the words of Captain Jean Luc Picard, "Make it so!"