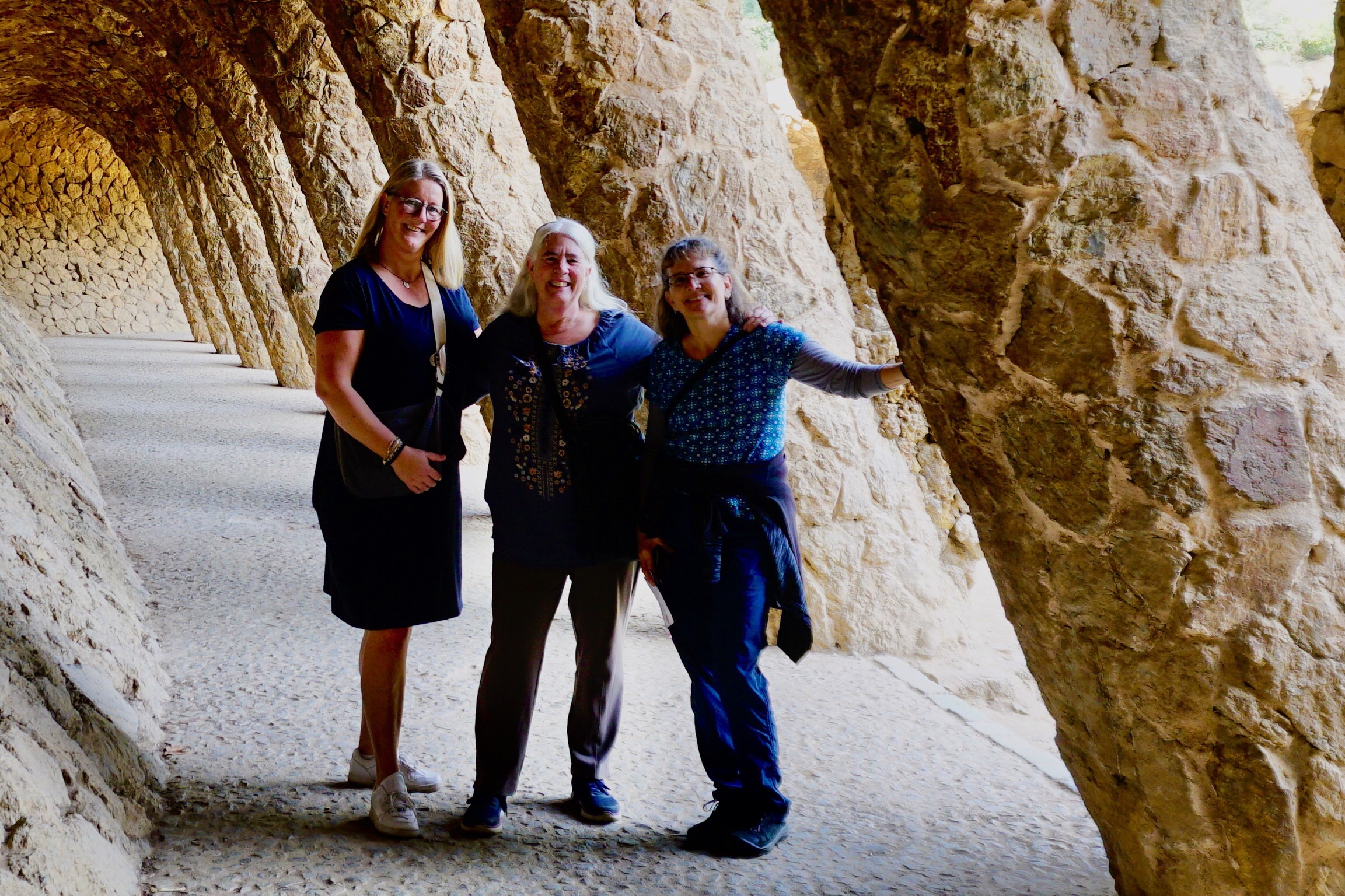 November 5-8, 2022. At Barcelona, Spain.
Hi Everybody, and you too Christine (even though you're here with me).
There has been so much that has occurred since my "Last Letter" from Valencia that it would be impossible to treat it with any real detail in this post. Instead, I will present the "CliffsNotes" version. By the way, CliffsNotes was a product popular in the mid and late 20th century which gave well curated summaries of books, usually classics, that we were expected to read in high school or college. They rescued many a lazy student, such as me.
I arrived in Barcelona less than an hour ahead of Christine and Wendy. Our Norwegian "daughter", Hege, arrived a few hours later. It was a wonderful reunion that was not captured in pictures. This picture, however, gives the flavor of my feelings about again rejoining with Christine.
Christine and Wendy had planned the next two days in an effort to accomplish as much as possible for all of us to share in this wonderful tourist destination. Our accommodations for these five days have been a 4th story 2 bedroom rooftop apartment in the heart of the city. We are 2 blocks from Las Ramblas and just a 15 minute walk from the Sagrada Familia.
Spending time together has been a gift that included long walks and evening dining out in the city.
Back in Kansas City Wendy and Christine rarely go more than a week without meeting for coffee and an afternoon chat.
We first met Hege in 1994 when she spent a year living with us as an AFS foreign exchange student. She calls us mom and dad and is indeed like a daughter to us.
Over these last three days we visited The 11th century monastery, Montserrat, and Parc Guell, designed and built between 1900 and 1914 by the renowned architect Antoni Gaudi.
This is our fourth visit to Barcelona. No visit to this city would be complete without a visit to the Sagrada Familia Basilica, also a creation of Antoni Gaudi.
This is one of the top tourist attractions in all of Europe, visited by millions every year. We have been able to see progress toward completion in each visit. In 2013 there were hopes that it would be finished by the 2026 centennial anniversary of the architect's death. COVID has pushed back the clock to 2030.
What follows is a pictorial sampling of what we have seen and done. Where appropriate I have added captions.
The Monastery at Montserrat:
Parc Guell:
The Sagrada Familia:
For those who wish to dig a little deeper, here is a link to my 2018 post: https://mediationkc.com/2018/04/12/april-12th-the-sagrada-familia-a-supplement/
We are sharing our apartment these last two nights with Leesa, a Canadian who has recently completed walking the Portuguese route of the Camino.
On November 10th Christine and I board the ship Viking Jupiter, ultimately bound 22 days later for Buenos Aires Argentina.
For now, Peace Everyone. Pete
PS. All good things must eventually come to an end. Here we say goodbye and safe journey home to Hege and Wendy.