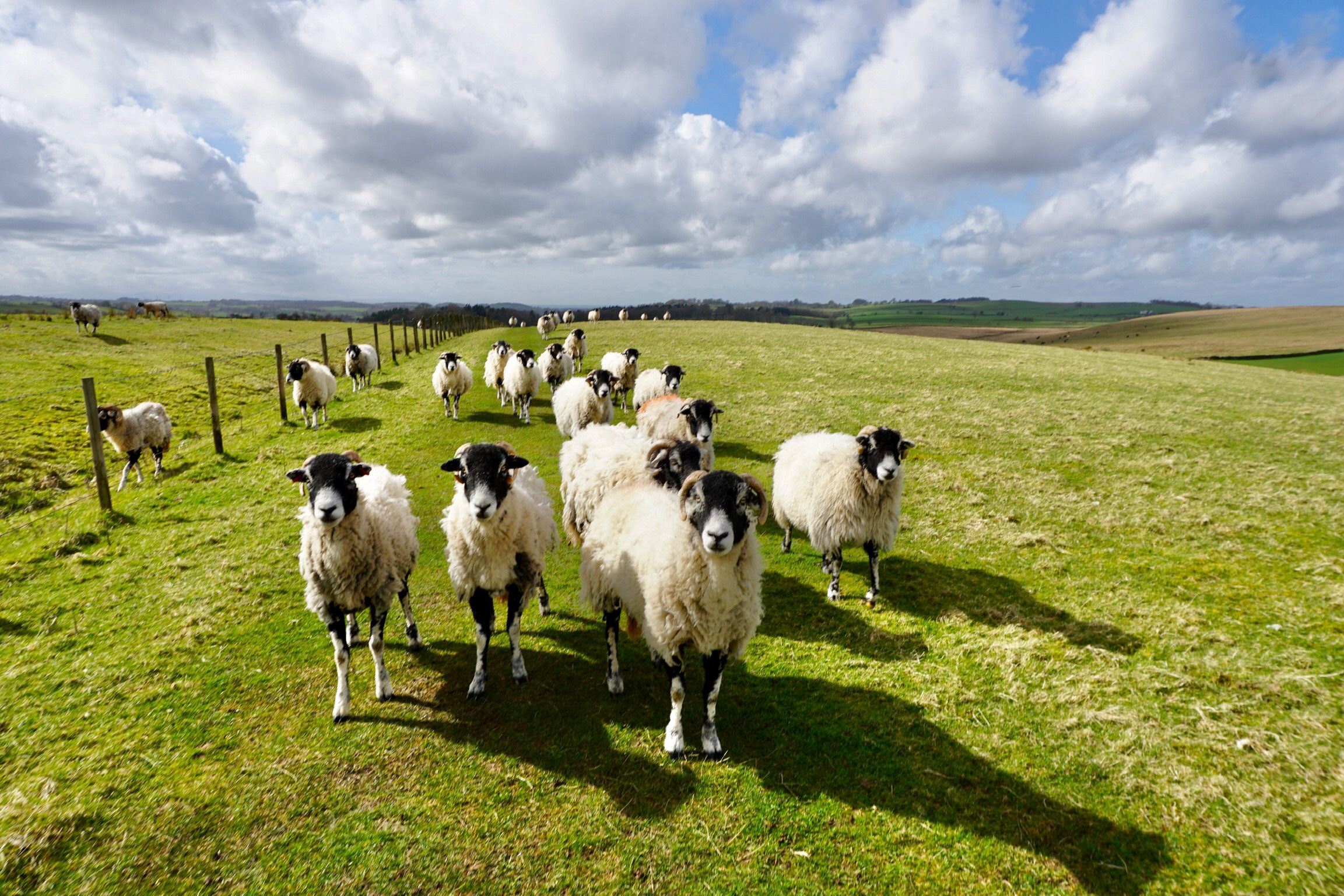 Written March 30, 2023, at Gilsland England.
Once again the day opened with rain but by the time I was mere steps down the road it had stopped.
The skies were mostly overcast throughout this 10 mile, 27,500 step day. The rain held off until shortly after I arrived at our destination, Dacre House in Gilsland. I don't know how long this good fortune can last.
Today I no longer had to use my imagination to visualize "the wall". It was everywhere!
But first I detoured to see the ruins at the Lanercost Priory. Founded in the 12th century it flourished until King Henry VIII closed all of the Catholic churches and abbeys throughout England. Most of Lanercost then fell to ruins, however the roof was restored on the main church and it remains in use today as an Anglican parish church.
The path that I walked today followed closely along Hadrian's Wall. This was aside roads, through fields, and once again I flirted with livestock who flirted back.
The wall was constructed with large fortresses every Roman mile (approximately 1.48 km), with two smaller fortifications located in between each of the larger ones.
At Birdoswald a major garrison was established, one of 16 near identical garrisons located along the length of the wall. This site, covering approximately 5 acres, housed 1000 soldiers, granary and weapons storage, and training facilities. Birdoswald has been partially excavated by archeologists.
This was a challenging day with significant climbs and descents. Tomorrow promises to be even more difficult. Our destination of The Twice Brewed Inn, located in the town of Once Brewed, is at the highest elevation along Hadrian's Wall.
I find that walking in solitude brings me into conversation with my thoughts. The overwhelming beauty and historical significance of this land leaves me both humble and grateful.
Peace Everyone. Pete
P.S. Our good fortune is not just limited to the weather. We have again found ourselves hosted by wonderful people in an exceptional facility.
Dacre House B&B's proprietors, Clare and Stephen, have created a charming lodge that borders on elegant.
Their skills also extend into the kitchen.
We enjoyed excellent dinners, mine a lamb stew, and Christine's a vegetable tagine.
Sleep will come easily tonight, breakfast will be welcome in the morning, and then I will be back on the trail. In 48 hours I will celebrate my 71st birthday. Another reason to be grateful.
In the meantime, here are some of the sign boards from today for those who are curious.