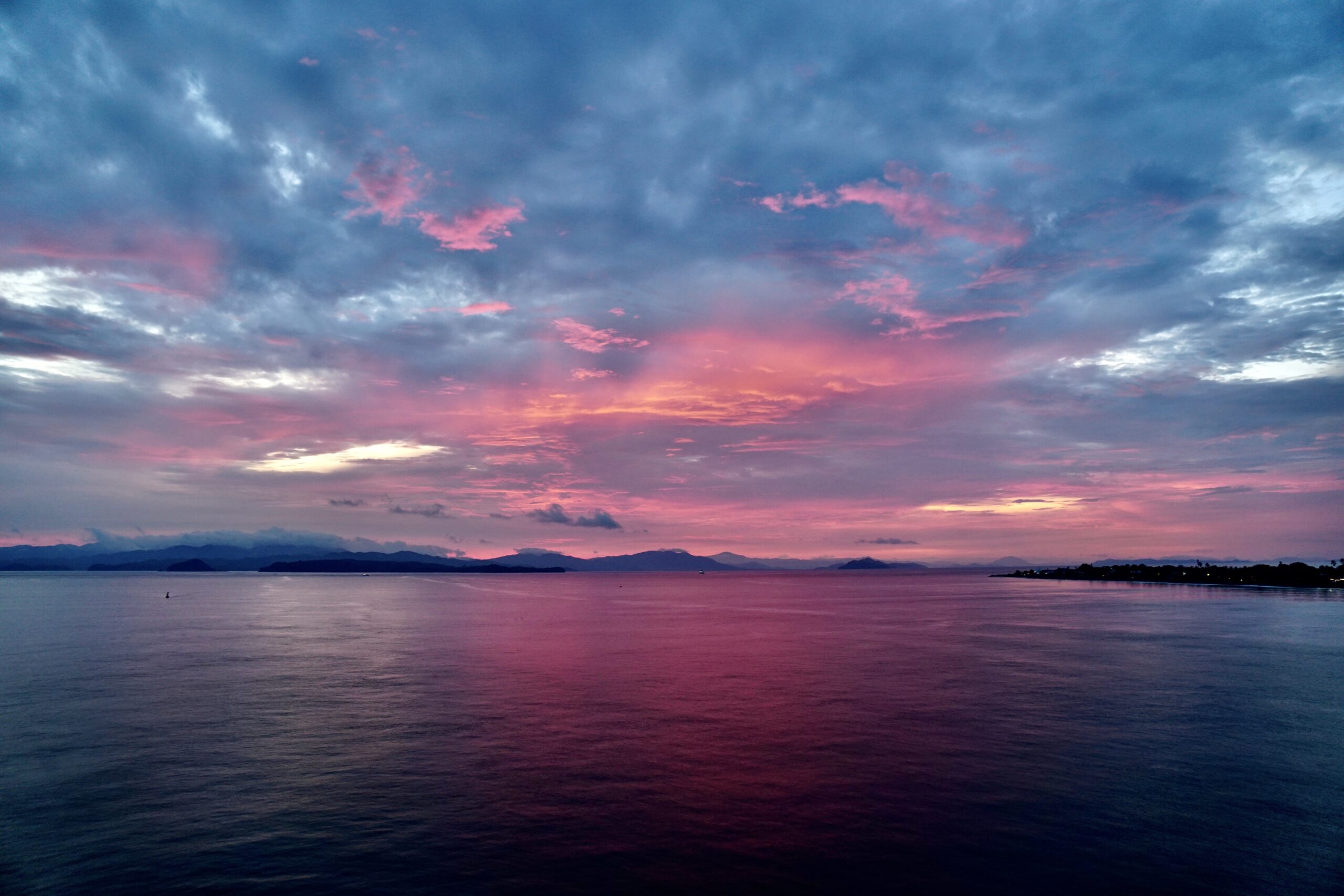 Written November 4, 2023, in the Pacific Ocean @150 miles west of southern Mexico.
The weather has gradually deteriorated since we left Panama on October 31st. Today winds are near gale force and seas are approaching 20 feet.
The Captain has indicated conditions may continue to worsen. Barf bags have been deployed.
Fortunately, conditions still favored us as we made port in the protected waters of Puentarenas, Costa Rica on November 2nd.
The long narrow cruise dock looked quite fragile compared to other ports that we have visited.
Our outing for the day was titled "A Walk in the Clouds, Costa Rica's Cloud Forest." We were transported by luxury coach 90 minutes into the mountains. At an elevation of nearly 4,000 feet the temperatures were moderate but the humidity contributed to periods of dense fog. We were literally driving in the clouds.
Our guide, Exon, provided us with an information and humor filled lecture en route.
The drive time passed quickly, punctuated by a bathroom break at a large crafts shop where souvenirs could be purchased and coffee sampled. There was a beautiful garden and best of all, an enclosed butterfly habitat.
There were dozens of butterflies fluttering about. Christine visited with a caretaker who was busily harvesting butterfly eggs.
At our destination there was another bathroom opportunity before we descended into the "Cloud Forest", lead by Exon. Here are some images:
Afterward we enjoyed lunch consisting of beans, rice, and roast pork richly seasoned with garlic.
As Exon explained, if one prefers an alternate dish, just ask for rice and beans instead of beans and rice.
We departed port shortly after dark with 4 at sea days ahead. The original itinerary included a day in Nicaragua, however the government has currently closed the ports to cruise traffic.
Like the weather, and sunsets, some things are beyond the control of our our Captain and crew.
Peace Everyone. Pete
PS. What is within the control of the crew is the remarkable service provided by personnel. In just a few days many members have worked their way into our hearts. These are hard working people who are dedicated to the comfort of the passengers. To me they are more like friends.